Pizza Night Fundraiser for KVFS at Sittin Pretty Farm! - Online ordering time slots with limited walk in availability - Bar offerings include on tap rotation featuring Driftless Brewery, kombucha, wines, hard ciders, sparkling waters, and sodas - Outdoor banquet table seating or bring a picnic blanket - Indoor seating for rainy weather - Sunset walks along the ridgetop with views across local farm fields - Come and take in the farm's curation of old farm machinery, trucks, lily pond, permaculture gardens, and rustic building designs at the woods edge
Thanks to the KVFS staff and families that participated in the La Farge 4th of July Parade earlier this week! We were surprised by an unexpected thunderstorm, but as the forest schoolers we are, still had tons of fun! We have a few spots left for 2022-2023 school year... message here, email us at
kvfs@lafarge.k12.wi.us
, or visit kickapoovalleyforestschool.org! #LearningFromTheOutsideIn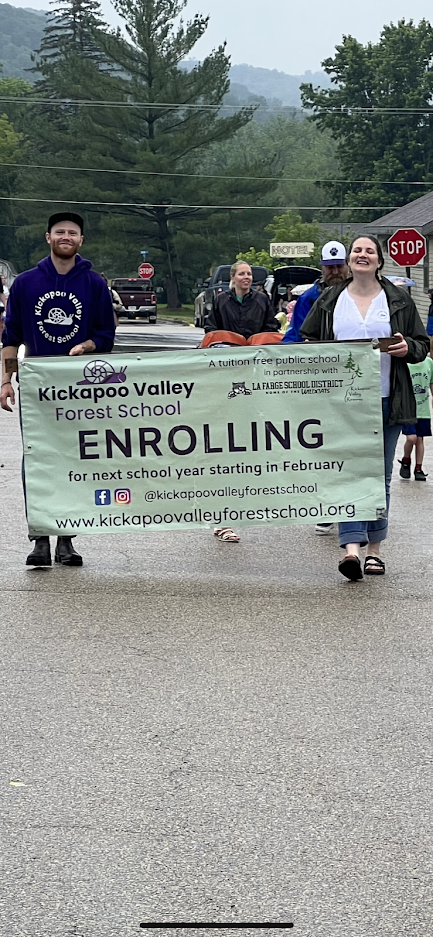 The Kickapoo Valley Forest School Governance Council seeks to fill three Council positions for two year terms beginning in November of 2022. Anyone that is interested in being considered for these positions should send a letter of interest to Julie Hoel at
hoelj@lafarge.k12.wi.us
. Candidates will be presented to the full membership at the annual meeting in October.

We have a few spaces available for 5K and First Grade! Apply today! #enrollinforestschool #forestkindergarten #learningoutside #optoutside #outdooreducation #theforestisourclassroom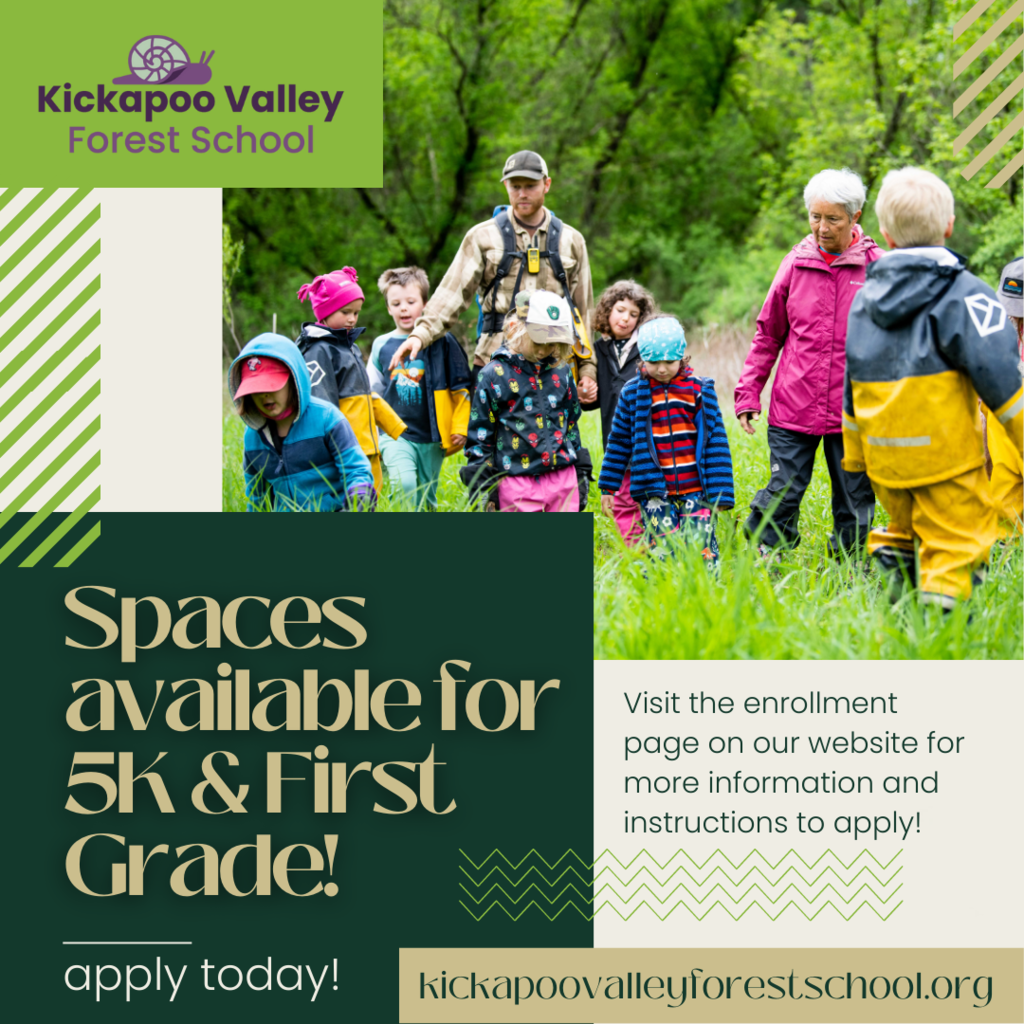 KVFS is looking for an AmeriCorps Farm to School member to join our team. The full position description can be found on the KVFS website or at this link here:
https://5il.co/1cp3n
#iloveforestschool #lafargewi #driftlesswi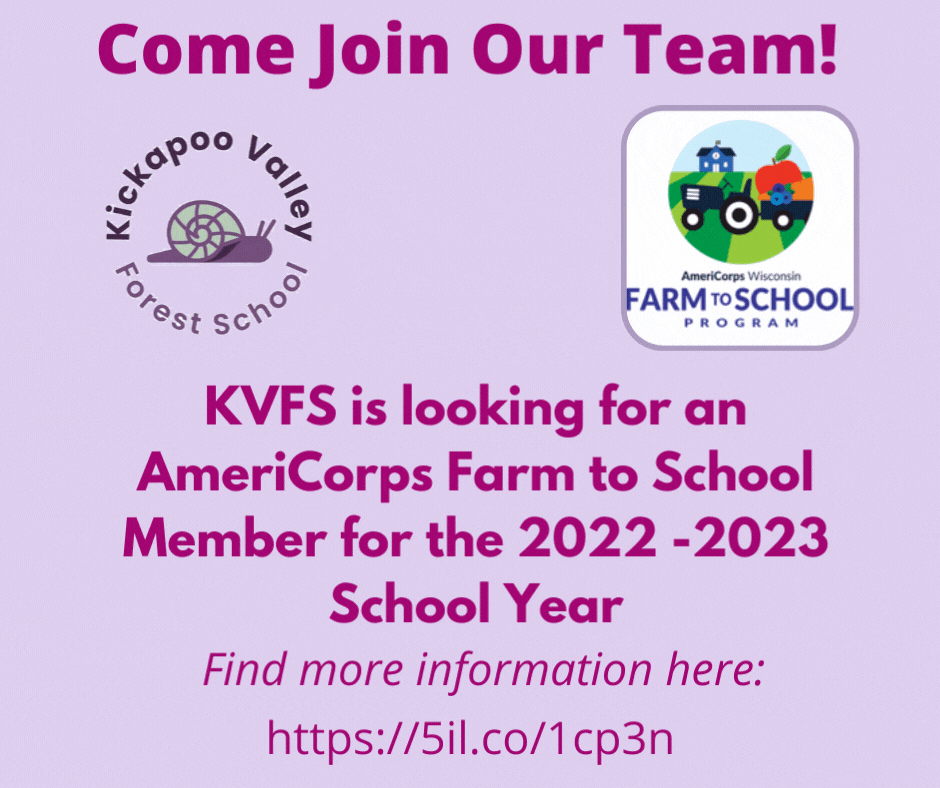 Summer Food, Summer Fun! Breakfast and lunch are provided at no cost to anyone age 18 and under at La Farge Schools June 13 - July 1!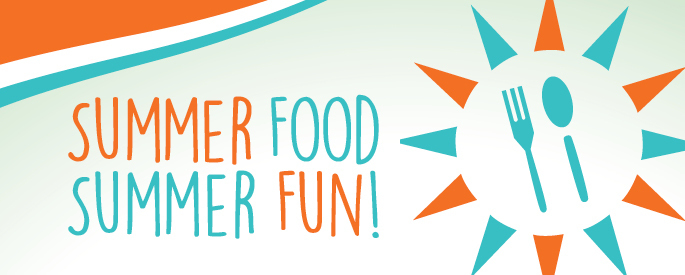 We certainly get our share of scrapes and bug bites at Forest School! Thankfully Nurse Emily is here to help! If you want to get a peek into the life of a school nurse in this day and age check out
https://www.wischoolnurses.org/wasn/a-day-in-the-life-home/emily-oium
for a great interview with Nurse Emily! #schoolnursesrock #forestschool #lafargewi #kickapoovalleyforestschool #lafargeschooldistrict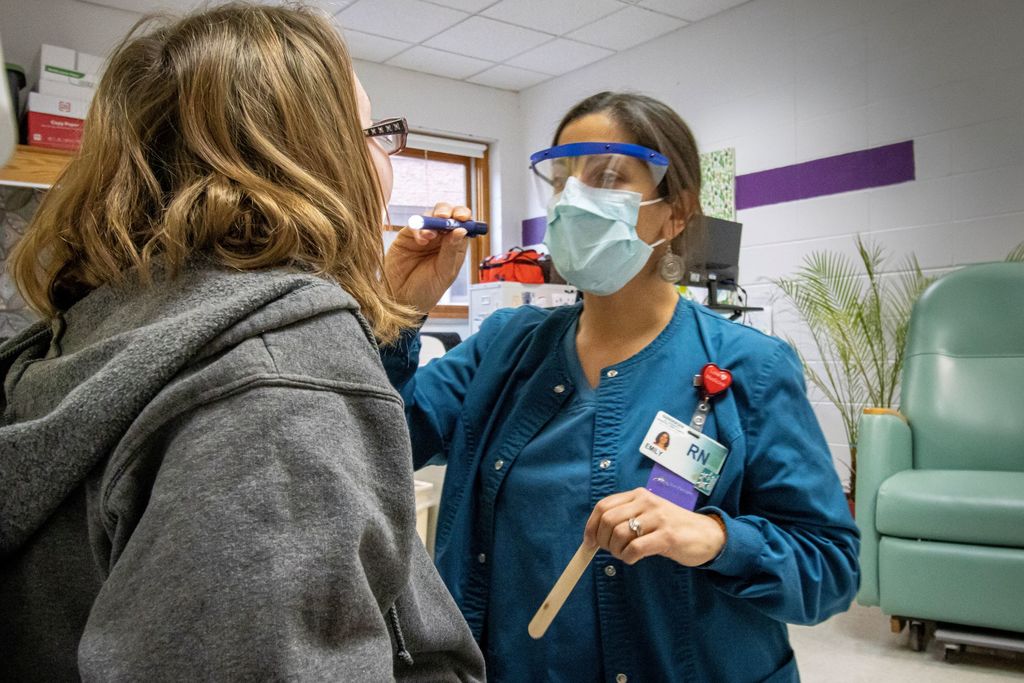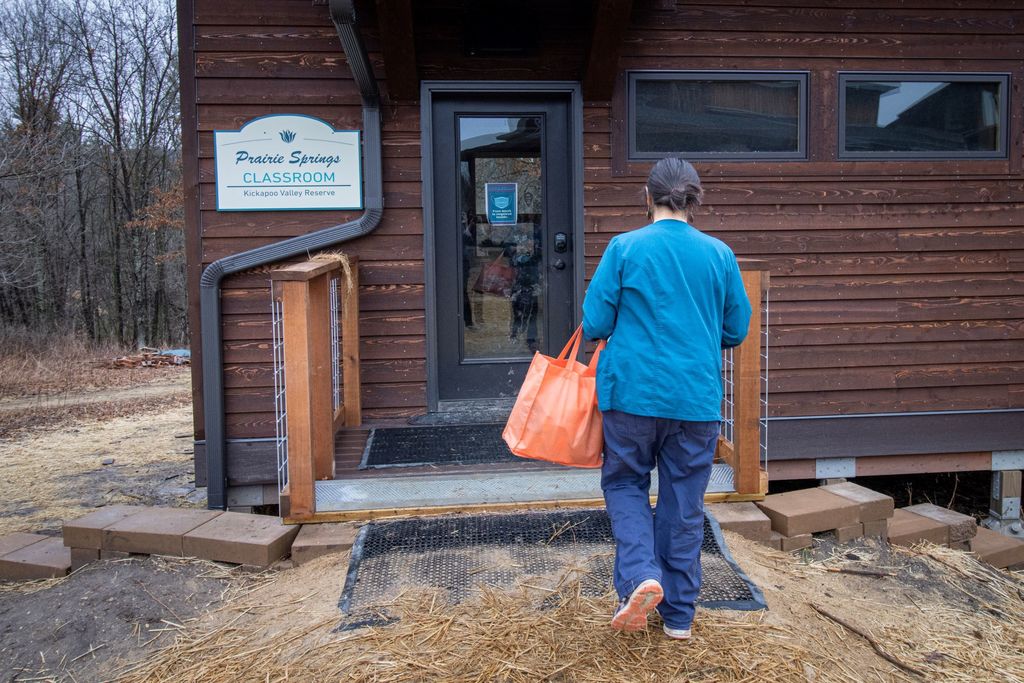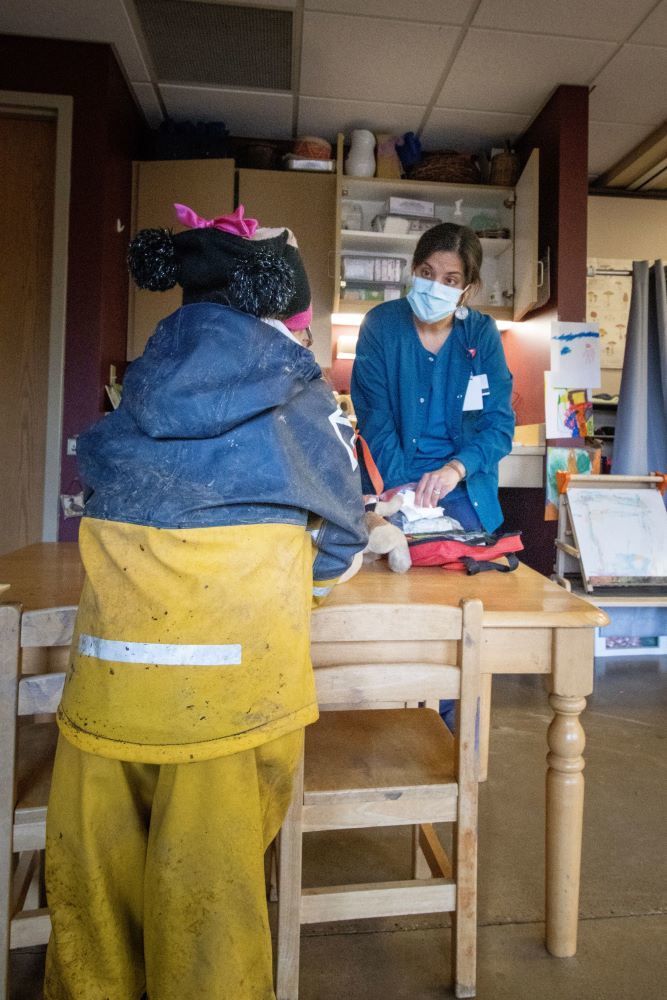 To explore and affiliate with life is a deep and complicated process in mental development. – Edward O. Wilson, Biophilia Humans are designed to connect with nature. Seeing as we are part of nature it is only natural that schooling might happen in the forests, woods, prairies, along the creek-sides, and in every other environment where humans exist. When we are outside we are more likely to enter a state of effortless attention. Being able to experience that from the very beginning of life will help later on when attention is required in a variety of environments. #KVFS #forestschool #forestschooling #educatingoutdoors #optoutside #lafargewi #kickapoovalleyreserve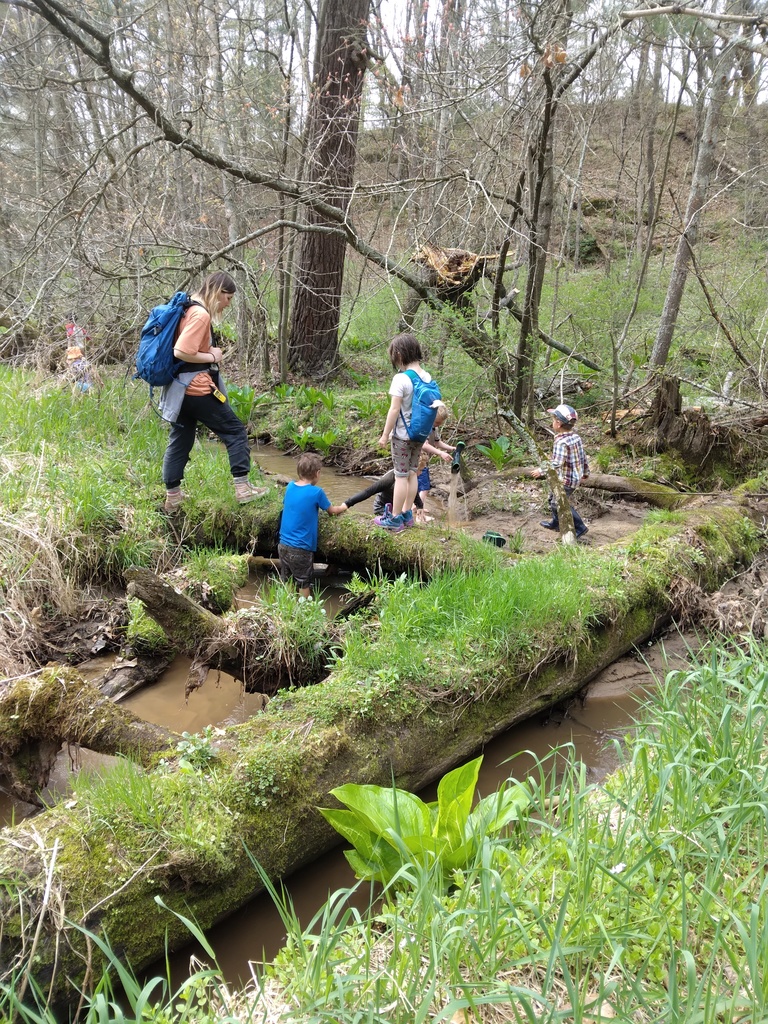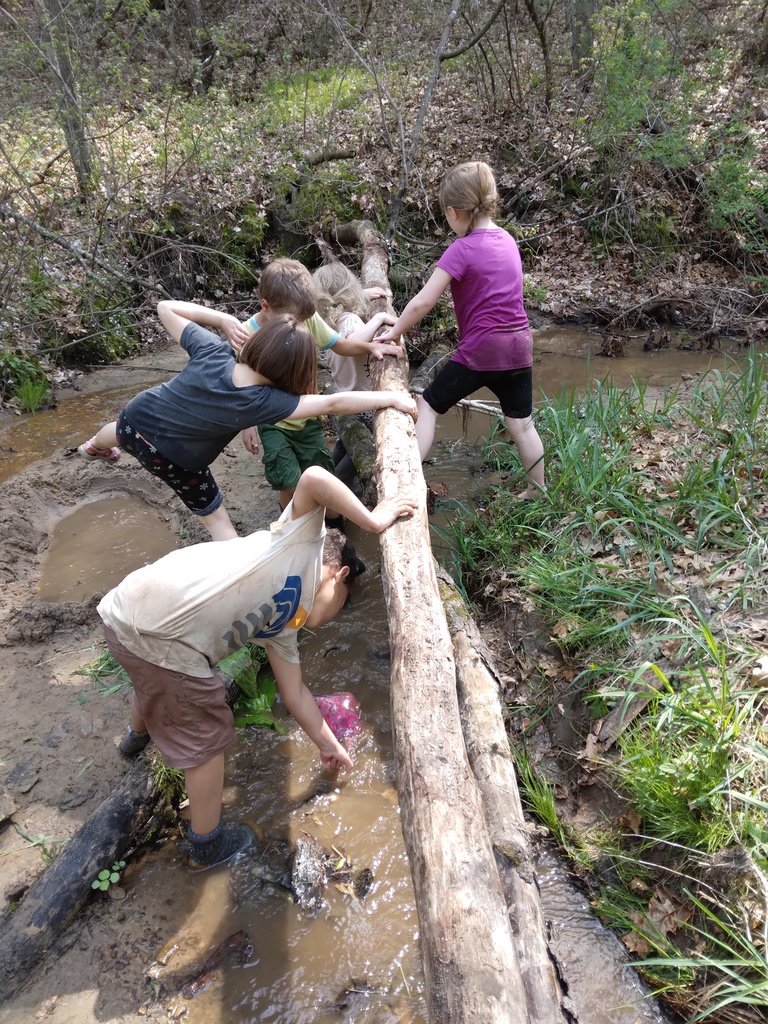 Rain or shine we are out here having fun and learning as we go! Here is a little Forest School Friday photo blast to start your weekend! #forestschool #learningwithoutwalls #outdooreducation #kvfs #learningoutside #lafargewi #KVR #kickapoovalleyforestschool #kindergarten #springtime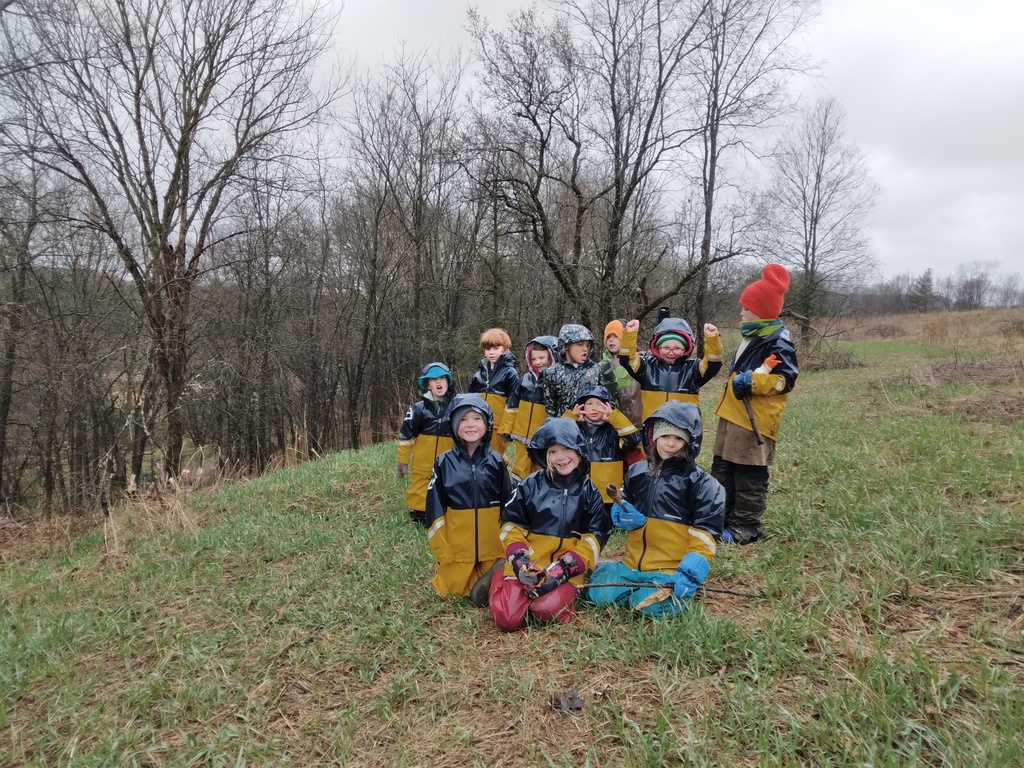 While we are often active, slowing down and focusing is an important part of what we do as well. Periods of quiet, focused attention hone a child's ability to be mindful of their surroundings, the work they do, and each other. Many observations from nature make their way onto the pages of student workbooks. #learningwithoutwalls #outdoorkindergarten #indooroutdoorleanring #forestschool #kickapoovalleyforestschool #kvfs #kvr #lafargewi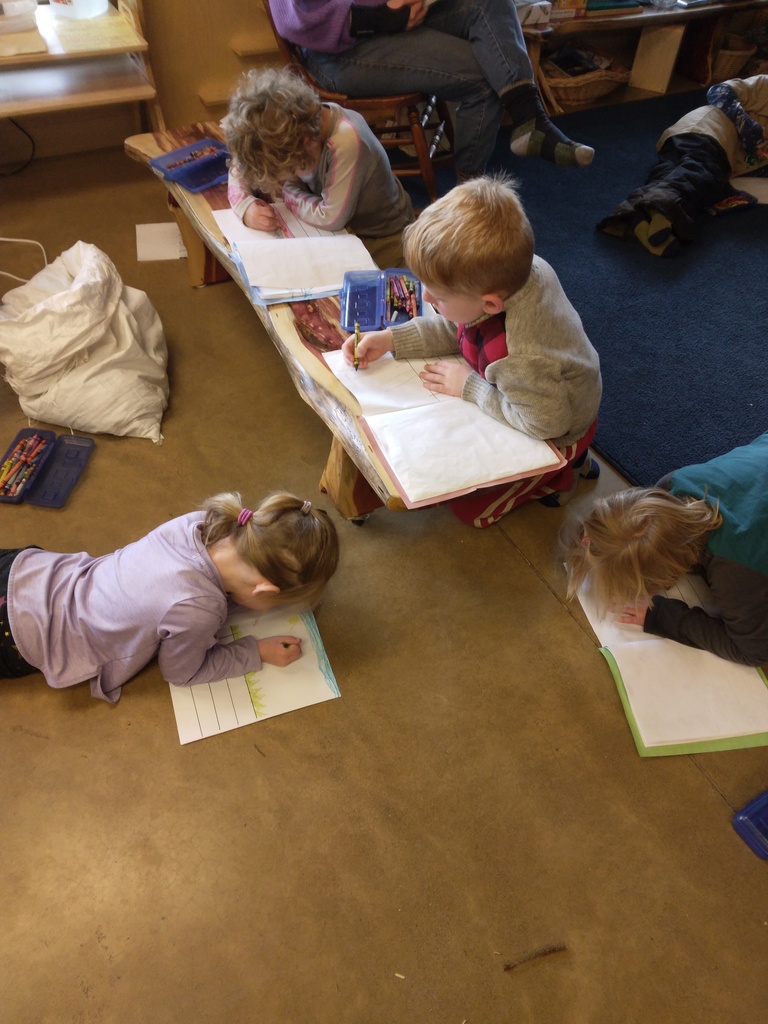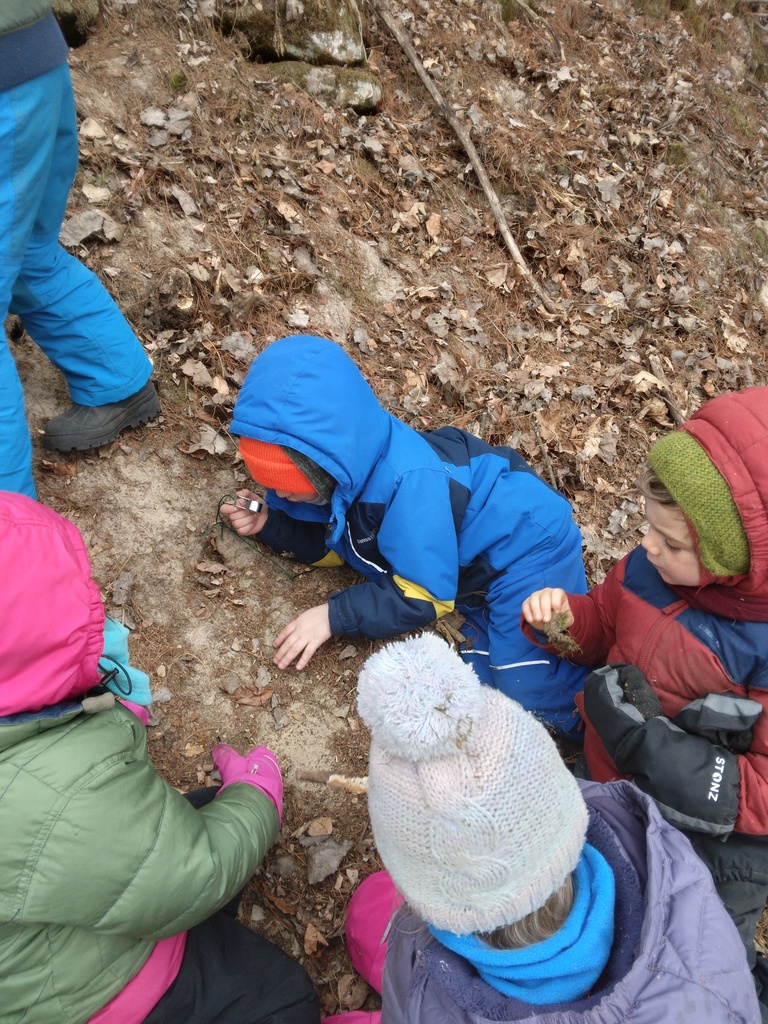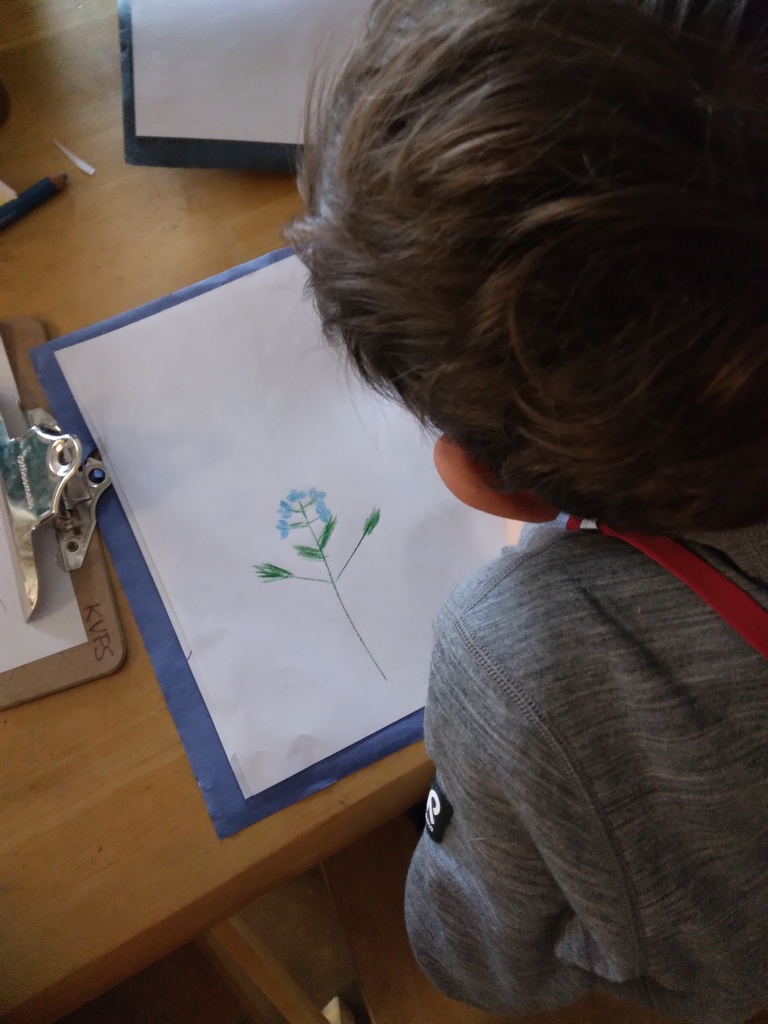 It makes a big difference to have the right gear out here! As Forest Schools like to say " there is no bad weather only bad gear". Springtime is filled with water, mud, and thankfully some sunshine as well so we can dry everything out! #forestschool #springtime #leanringoutdoors #optoutside #kvfs #kvr #publicforestschool #outdoorgearforkids #outdoorschoolshop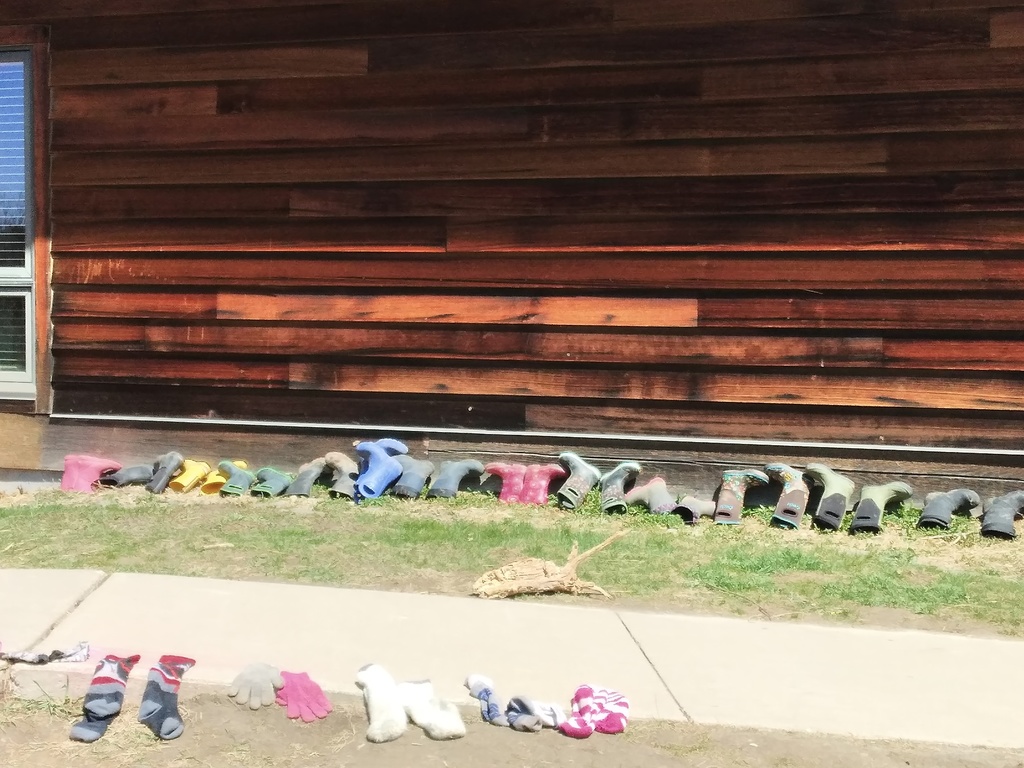 Just a few Forest School highlights to end the week. Exploring the creek, indoor "work time", climbing trees and an enthralling puppet show. Have a great weekend! #forestschool #kvfs #learningoutdoors #optoutside #kindergarten #lafargewi #wisconsinforestschool #kvr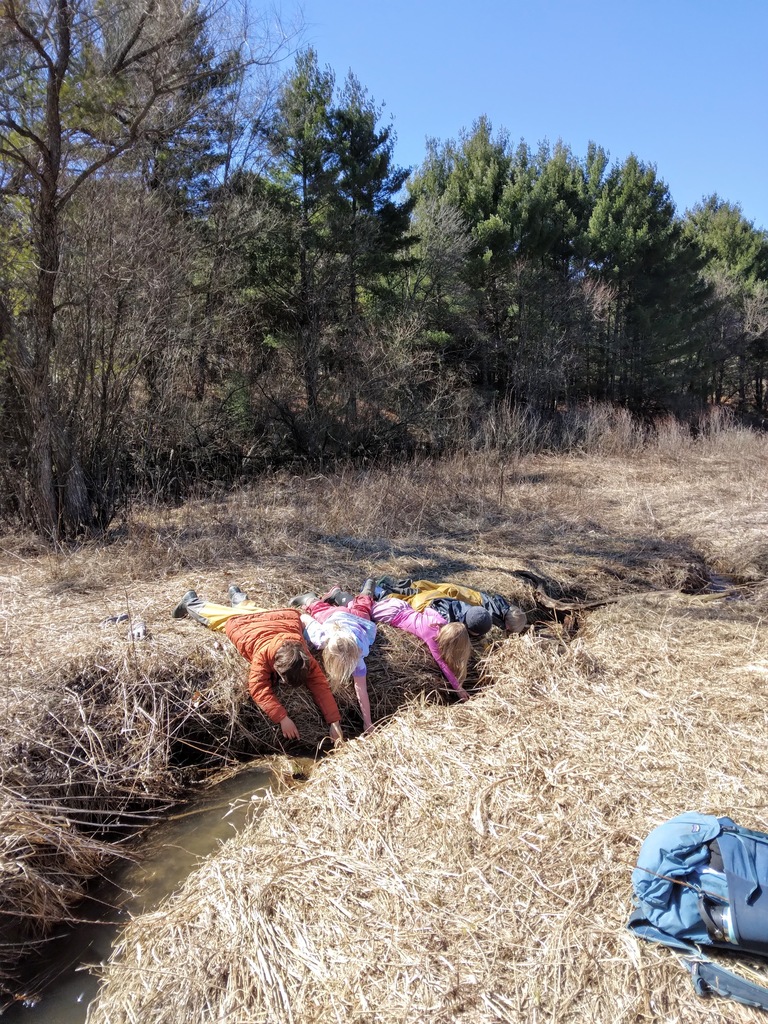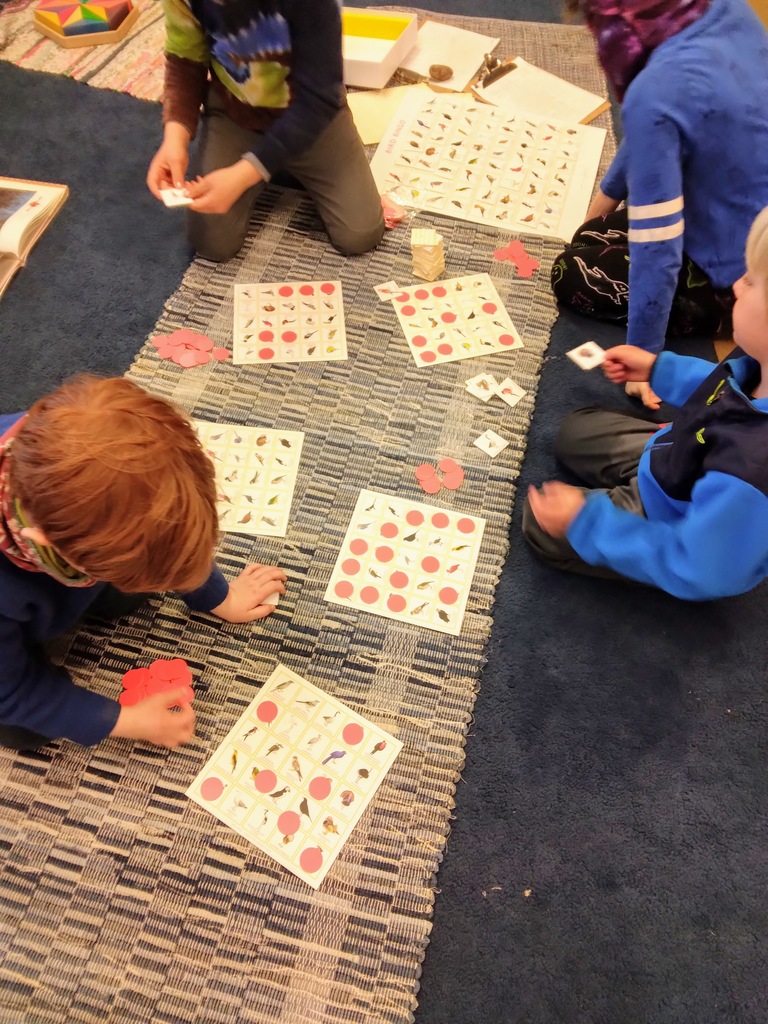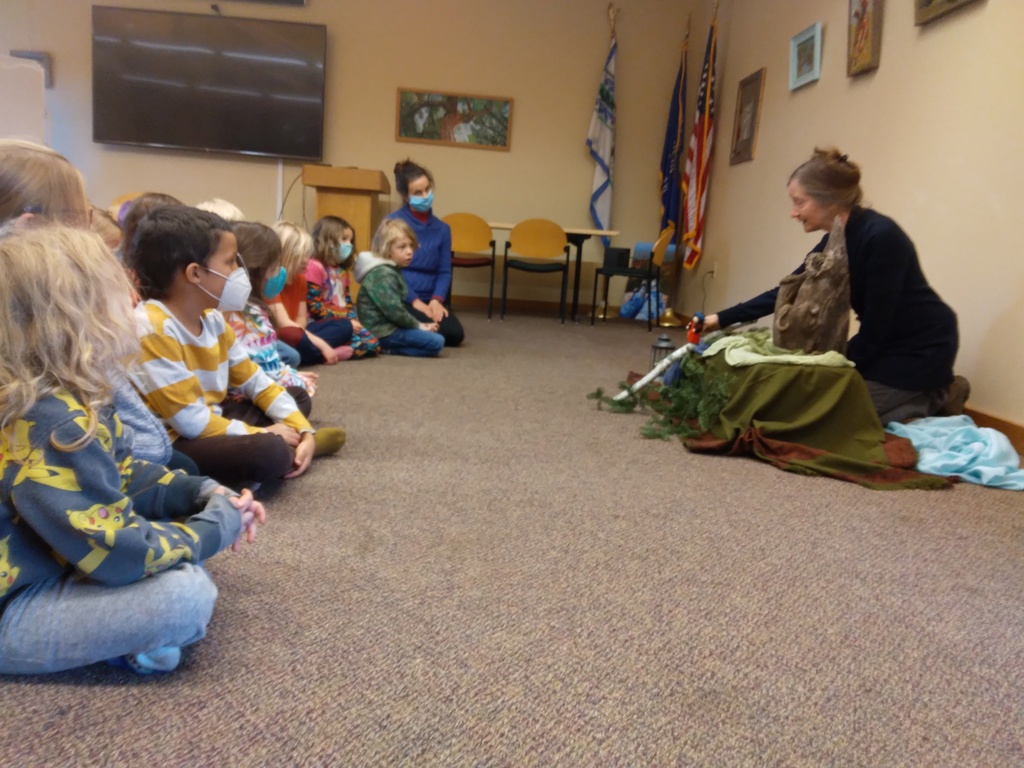 As we delight in the slow unveiling of plants and animals emerging from the thawing ground, we also find another thing emerging. Trash! Everyone knows how much trash is visible when the snow finally melts. Trash picking has become a borderline treasure hunt for these students! Thank you, students, for helping care for the land in this way, and thanks to everyone who gets out for the springtime cleanup! #outdooreducation #springcleaning #forestschool #KVFS #learningfromtheoutsidein #optoutside #lafargewi #kickapoovalleyreserve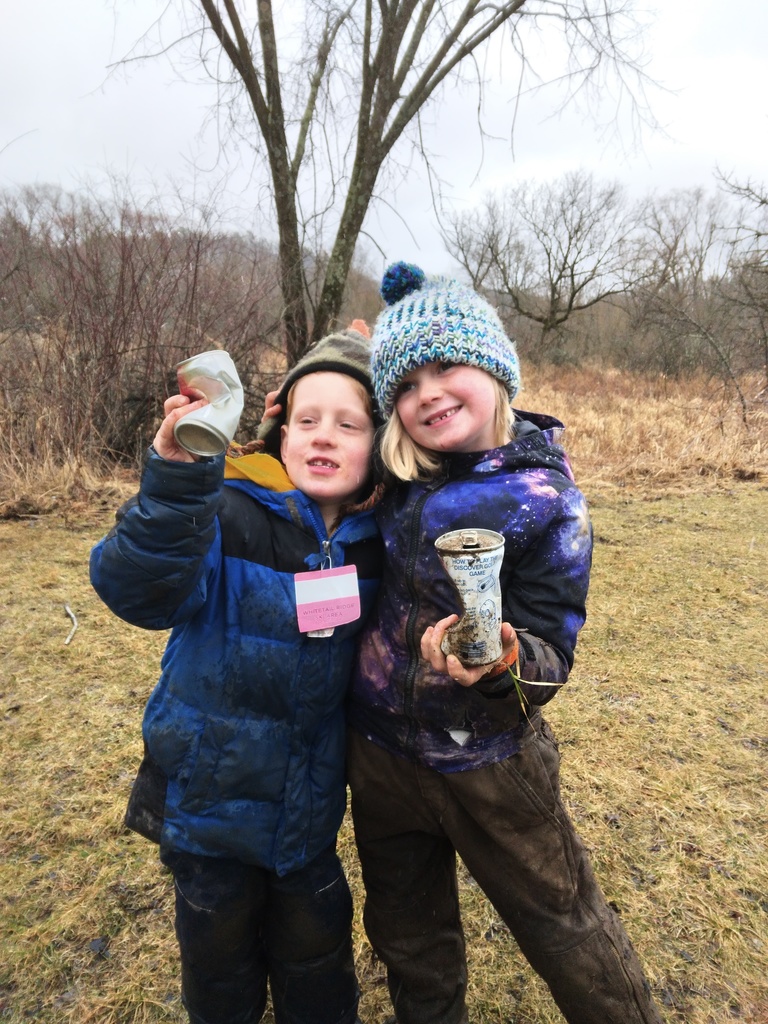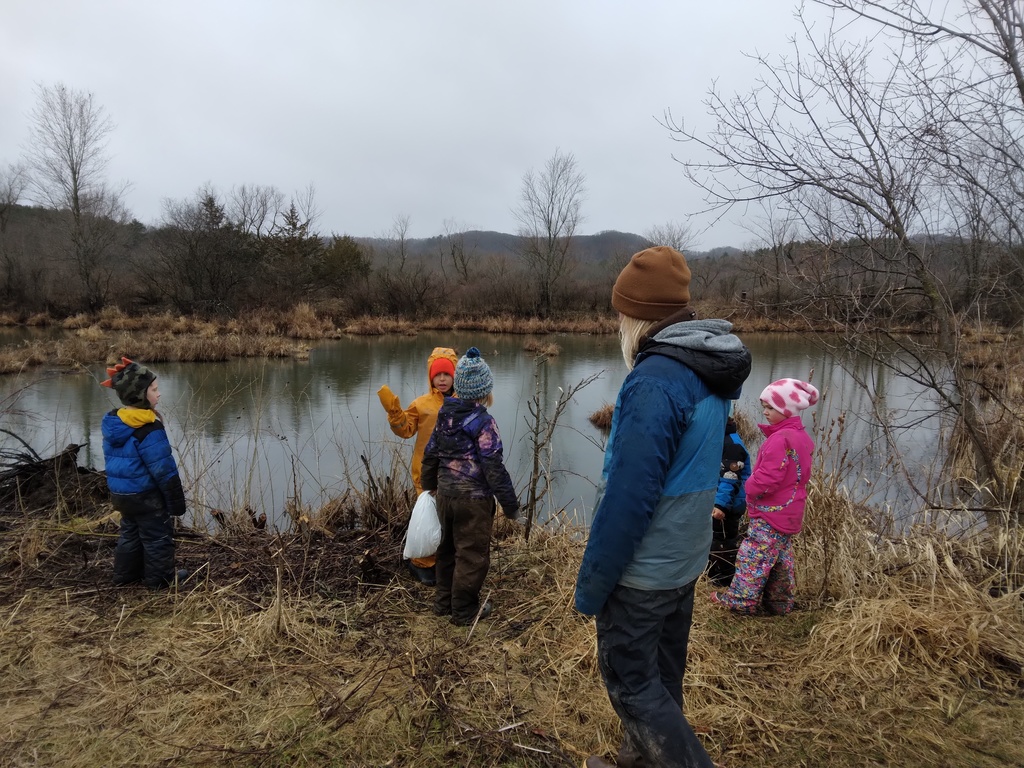 From heart melting earthworms to tender little (grass) bunnies. Forest School children care a great deal about the wellbeing of both living and pretend play creatures. Some students were able to, ever so tenderly, observe and connect with the worms that are returning to the surface of the earth. These spring rains have also brought about a lot of worm rescue missions where the worms are returned to the dirt from the dangers of the cement sidewalks. . During free-play a few large "bunny homes" where built out of grasses to shelter all the baby grass bunnies. Forest school students can turn grass into just about anything! . Happy Wednesday! #kvf #forestschool #freeplay #optoutside #greetingspring #lafargewi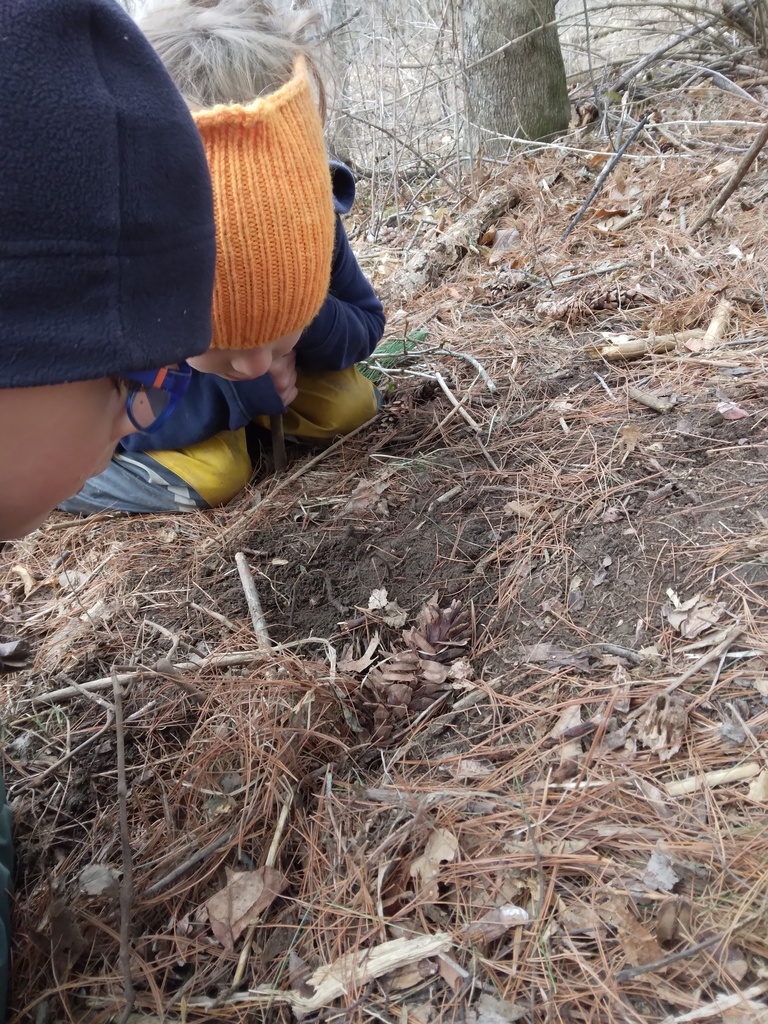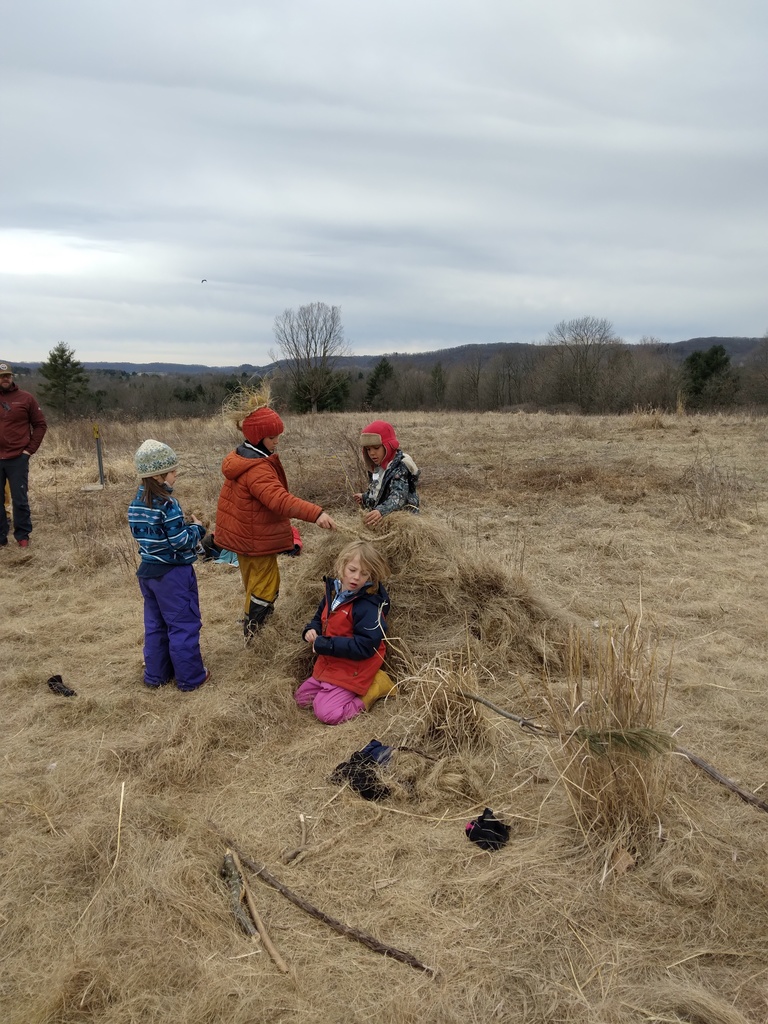 "Passion is lifted from the earth itself by the muddy hands of the young; it travels along grass-stained sleeves to the heart." -Richard Louv "Last Child in the Woods" "Look at this!" The natural world is zoomed in upon on a daily basis at KVFS. Counting the spikes on a bur, or examining the first green sprouts coming up underneath the snow. When you look at lichen from a distance it might look to be just one type covering an entire branch, when you look closer you can see that there are two, three even four different kinds! Have you zoomed in on the natural environment recently and noticed anything you haven't noticed before? #forestschool #KVFS #lafargewi #optoutside #connectexploreenagge #natureschool #evironmentaleducation #forestkindergarten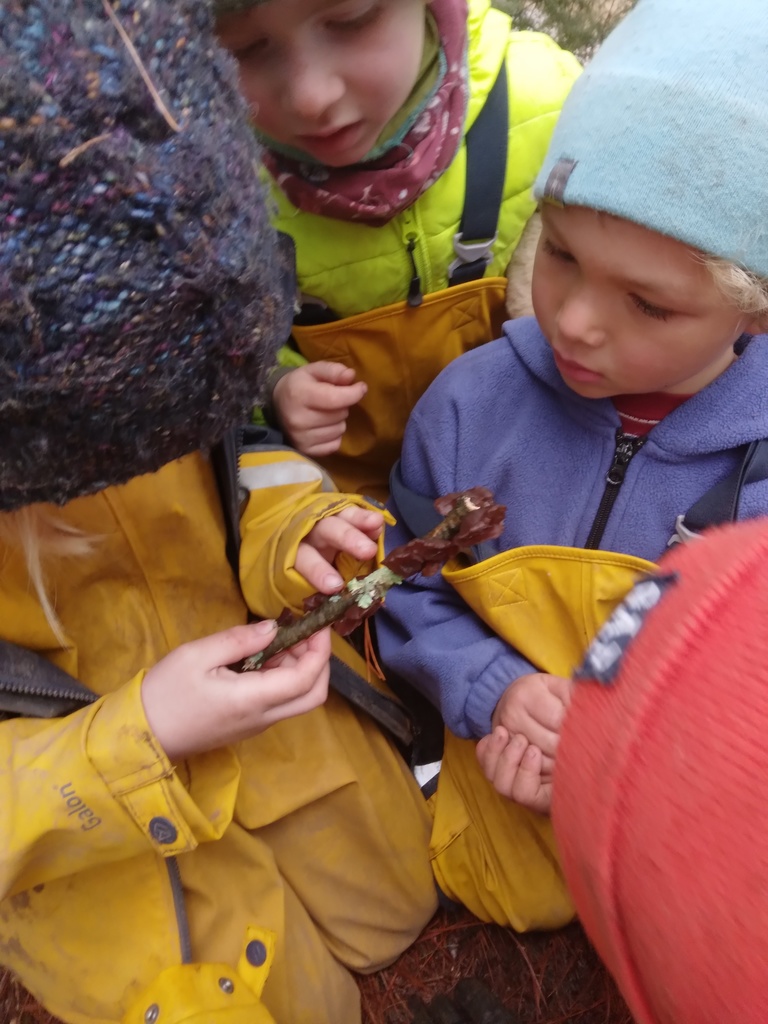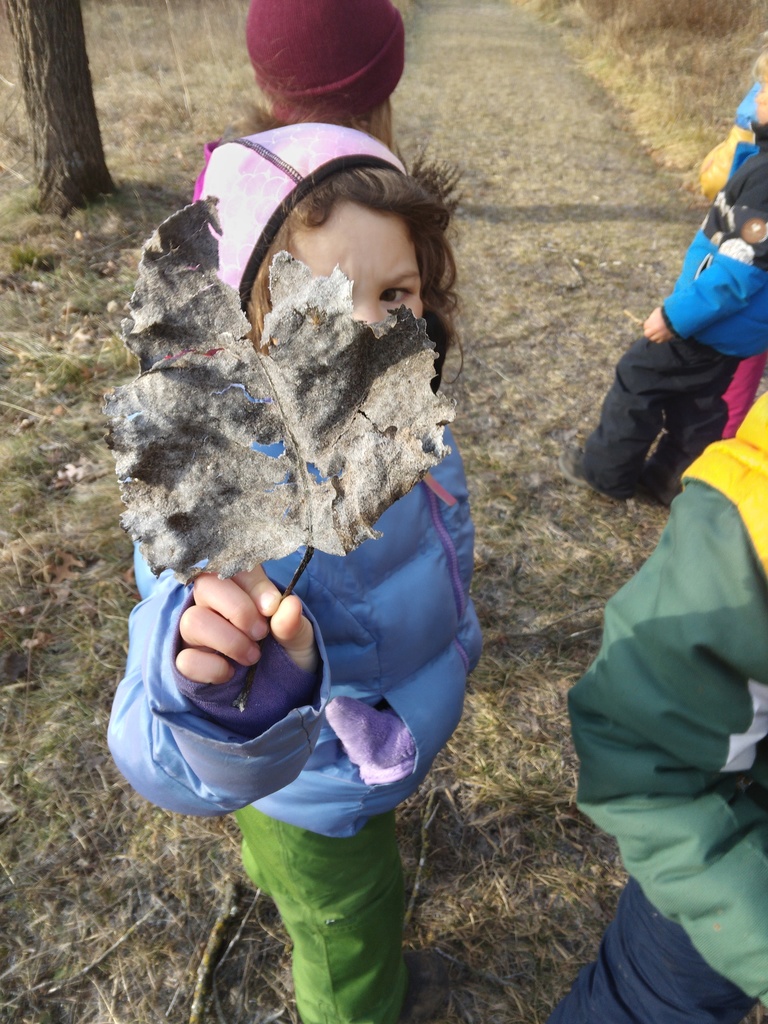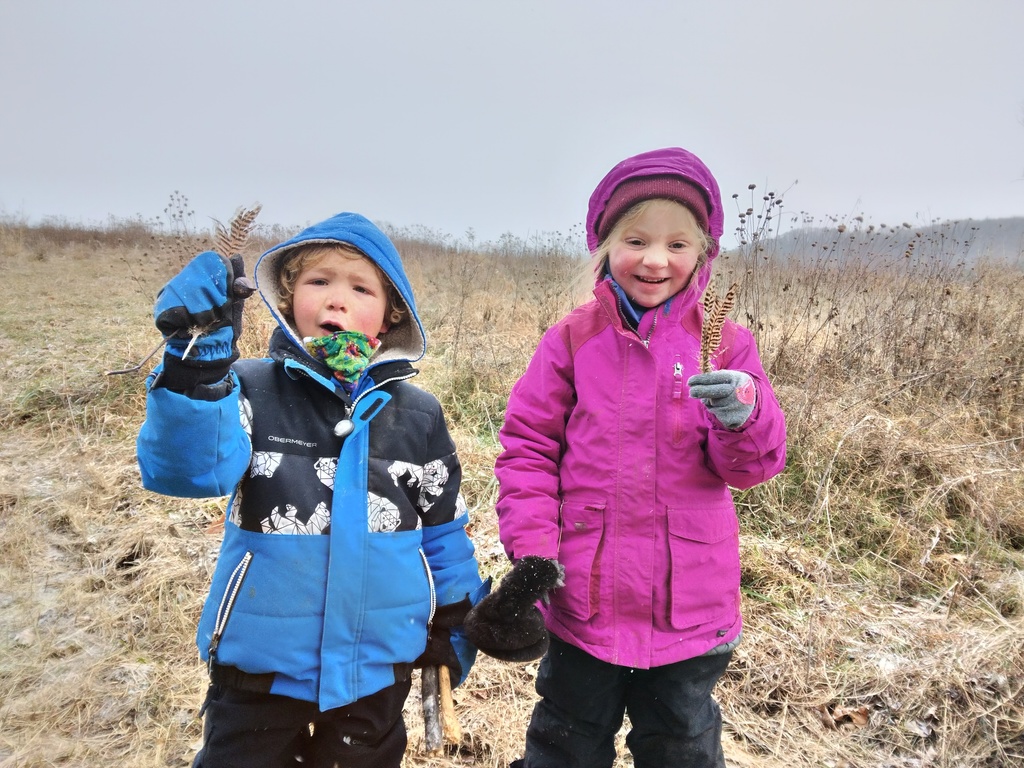 The varying landscape, wildlife and flora found at the Kickapoo Valley Reserve offer ample opportunities to play, learn and grow. Students have visited this little creek in almost every season and are enjoying it in its early springtime manner. All the grasses are laid flat and the creeks banks are more exposed than they are at any other time of year. #kvfs #kickapovalleyforestschool #gratitude #learningthelandscape #optoutside #kindergarten #forestschool #lafargewi #KVR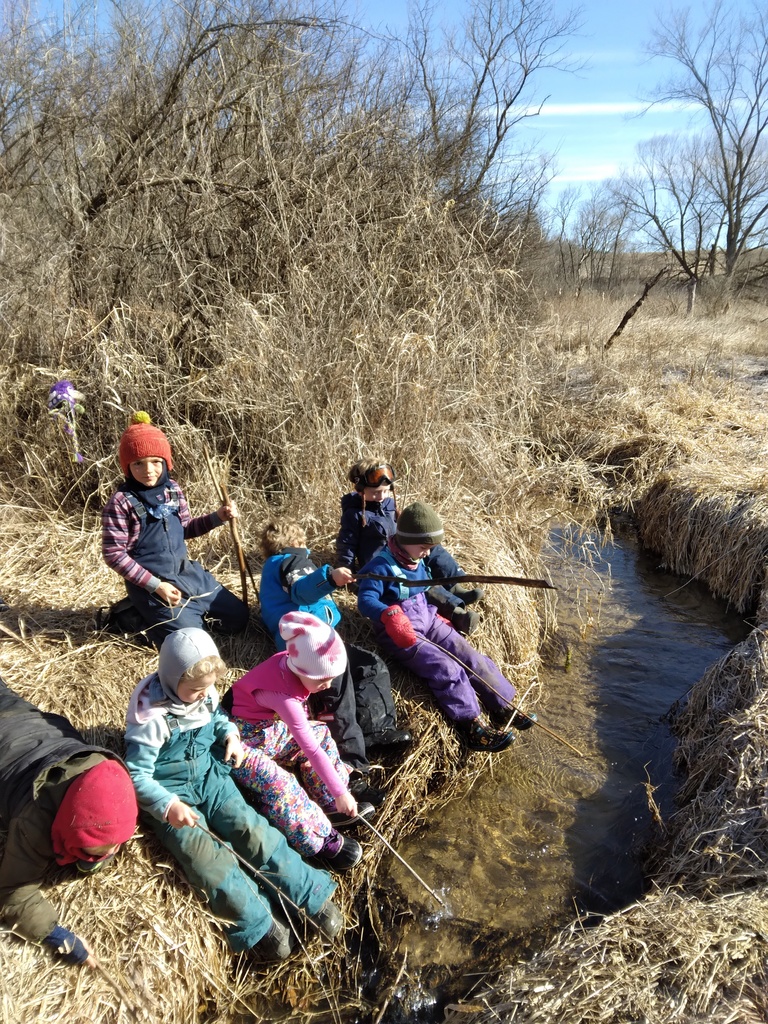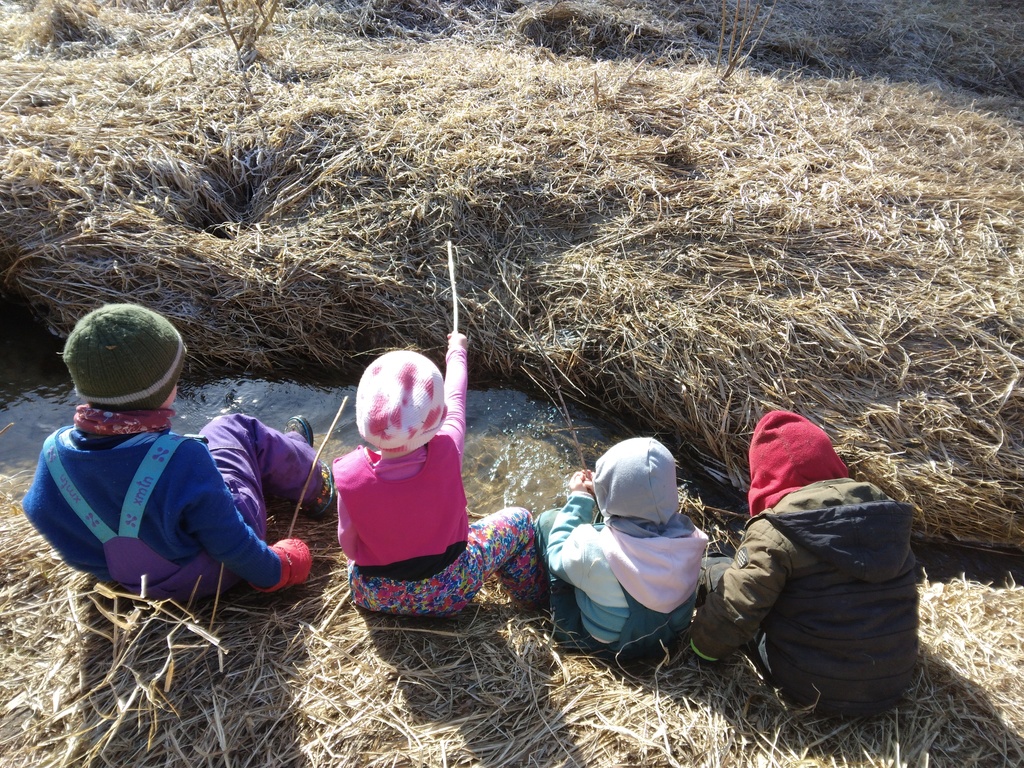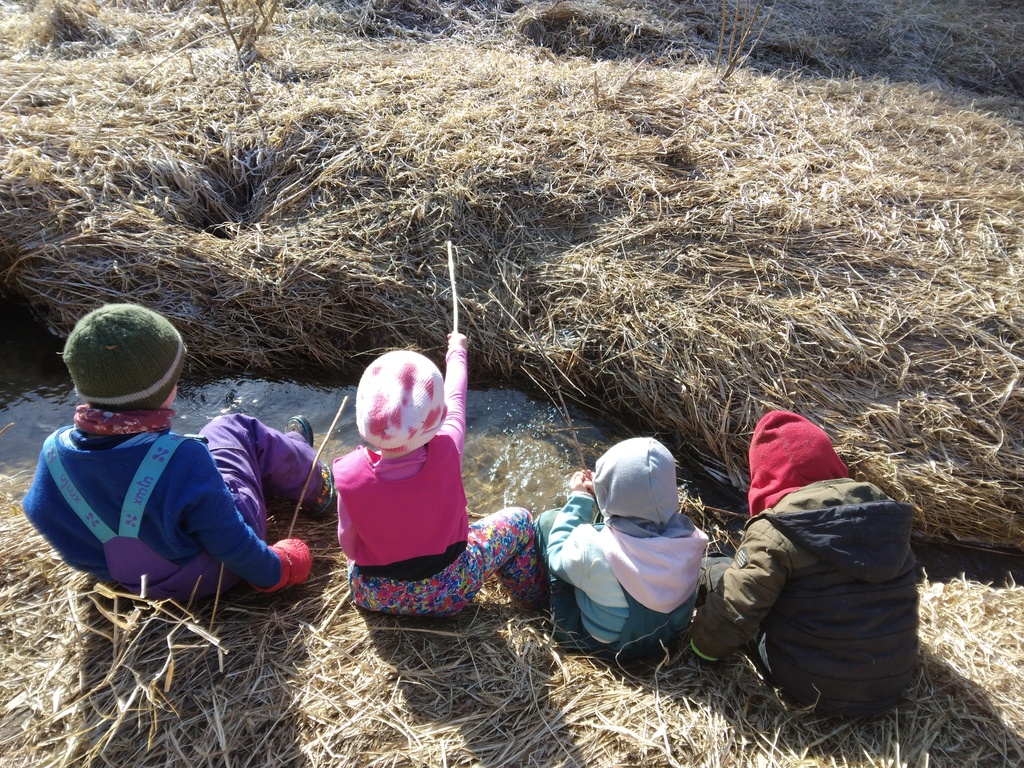 Bones! One of the many fascinating treasures found out on the land. The cycles of life become a little more familiar the more time we spend outdoors. KVFS students have come across a few different animals in various stages of decomposition. Here we found an entire deer skeleton! The children had an opportunity to touch, observe, put back together, and then let be, this amazing find. How cool was this ? "Very VERY Cool!" #KVFS #lafargewi #outdooreducation #kindergartenoutside #learningfromtheoutsidein #optoutside #kickapoovalleyreserve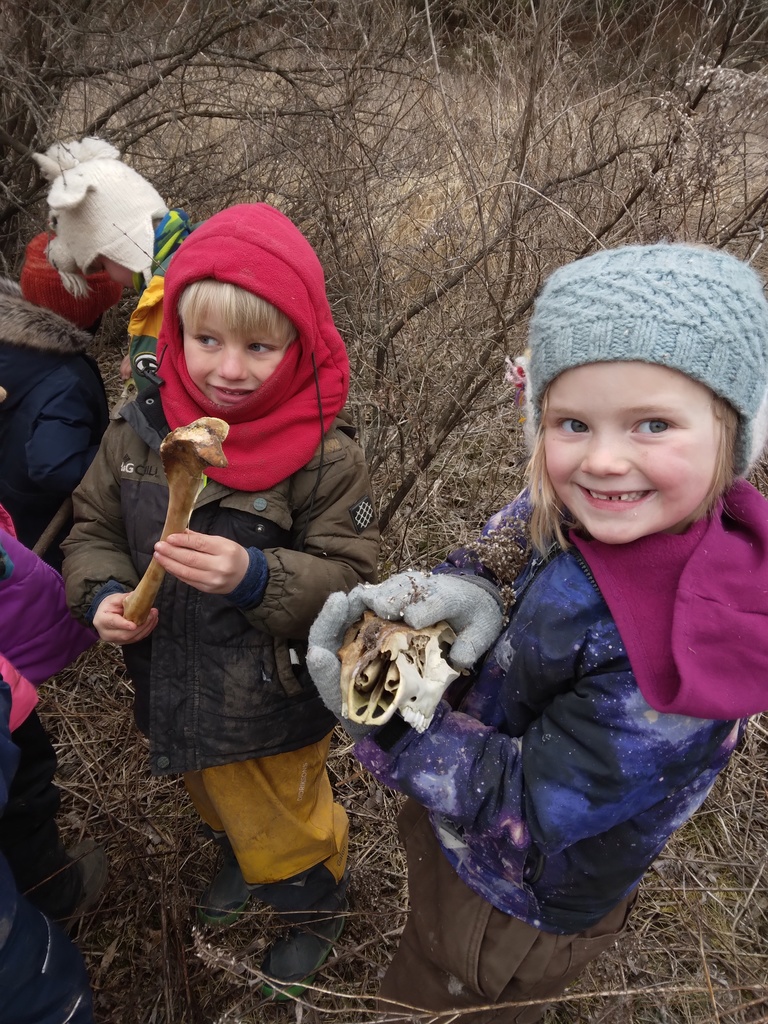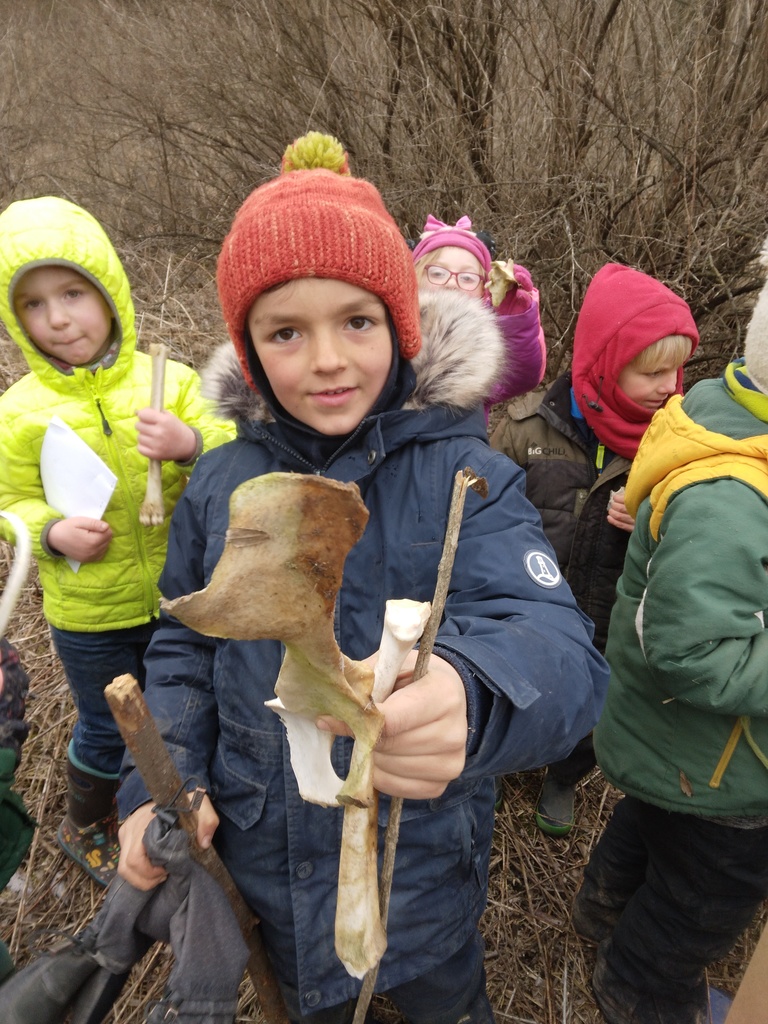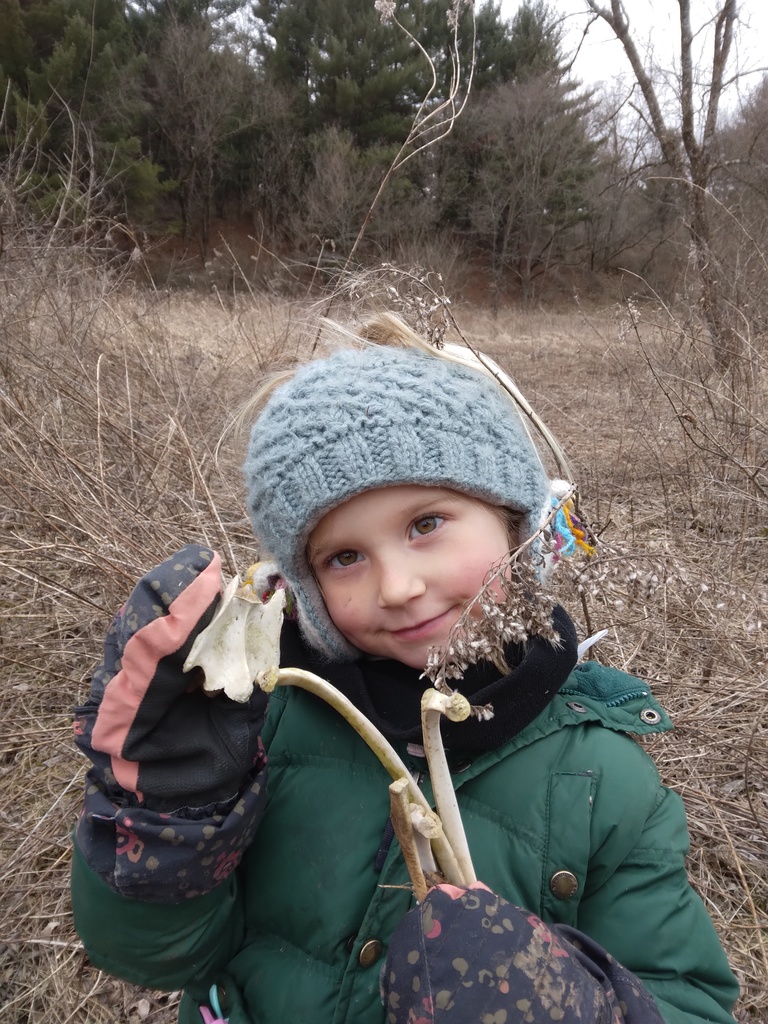 KVFS is delayed 2 hours on Thursday, March 31, 2022 due to weather.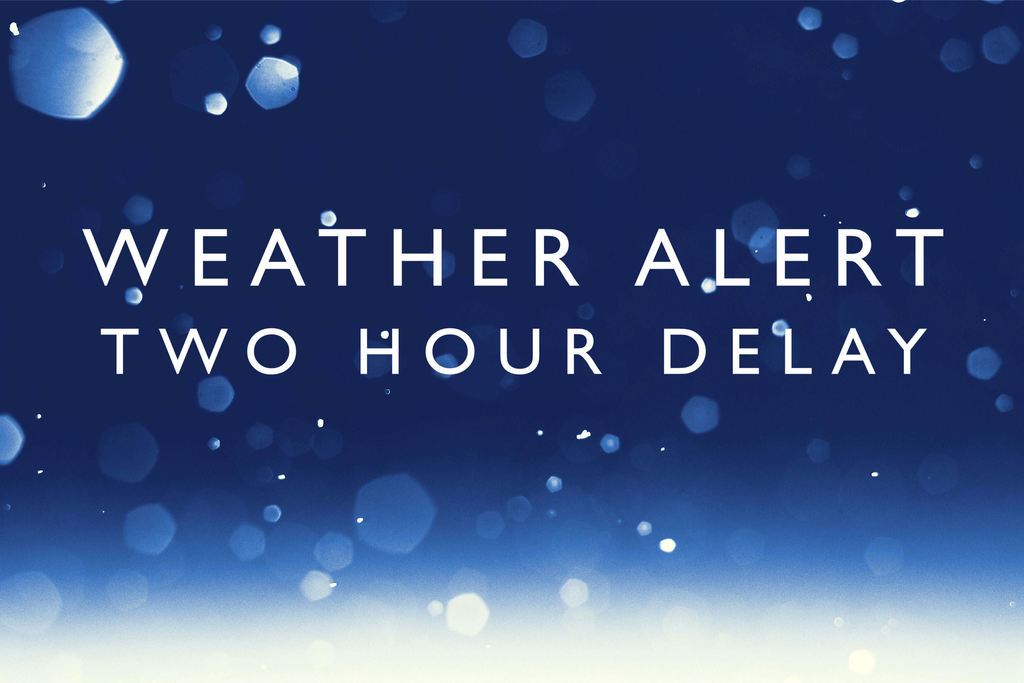 "If we want children to flourish, to become truly empowered, then let us allow them to love the earth before we ask them to save it. Perhaps this is what Thoreau had in mind when he said, "the more slowly trees grow at first, the sounder they are at the core, and I think the same is true of human beings." David Sobel, Beyond Ecophobia #Forestschool #KVFS #lafargewi #learningoutside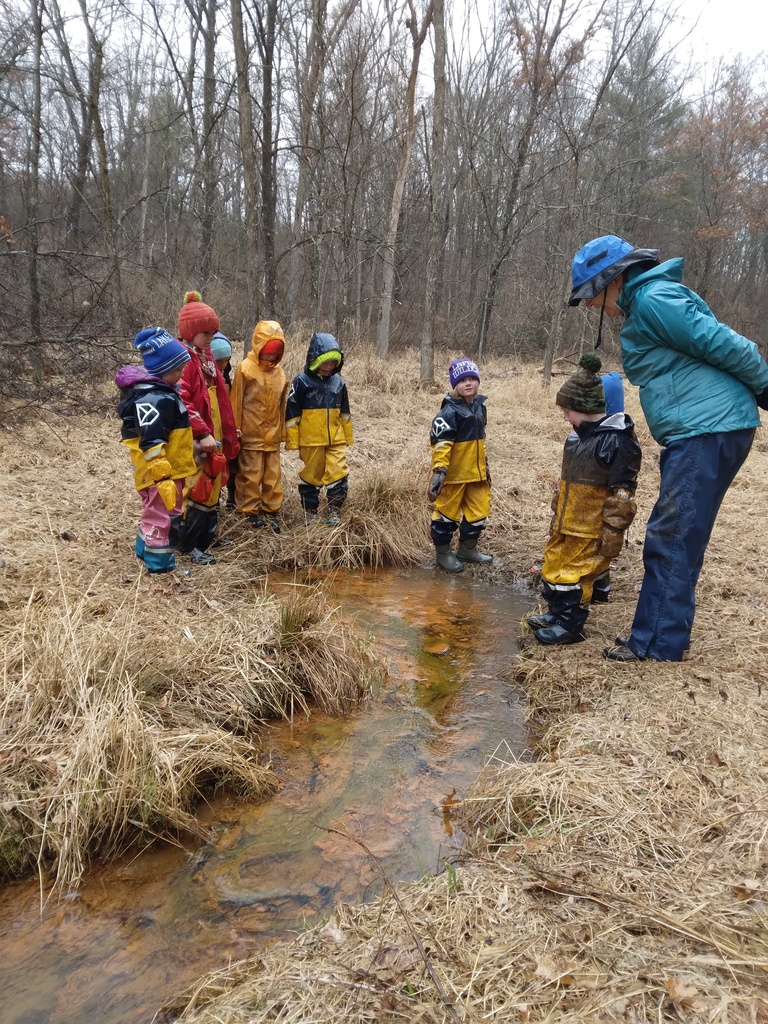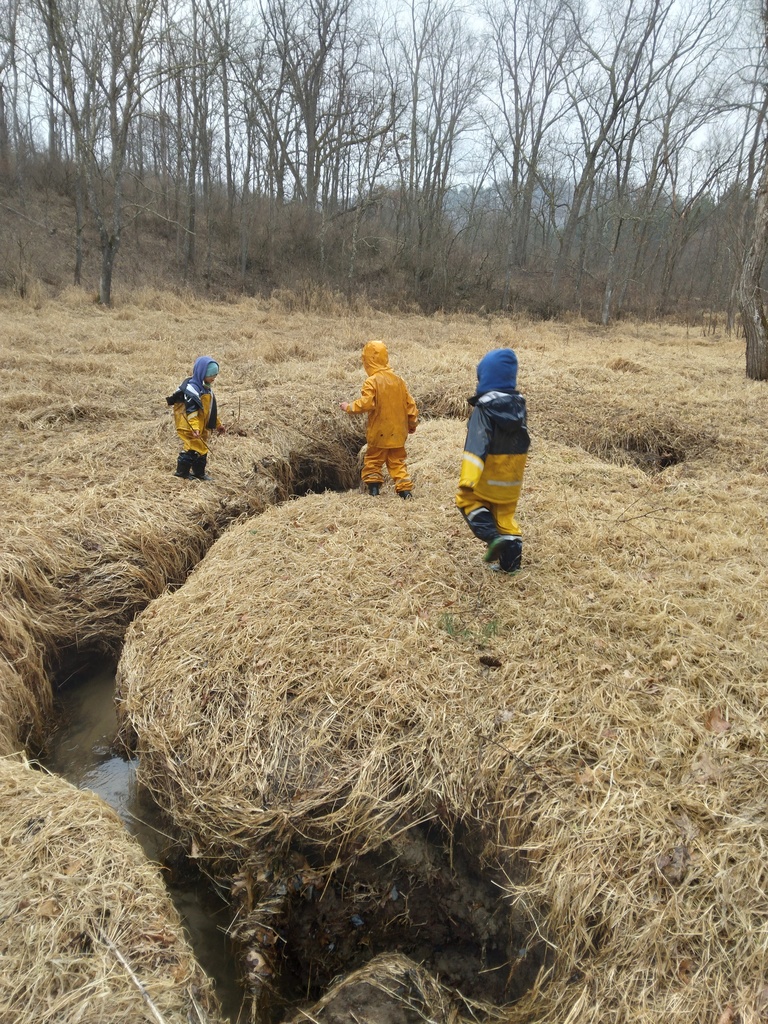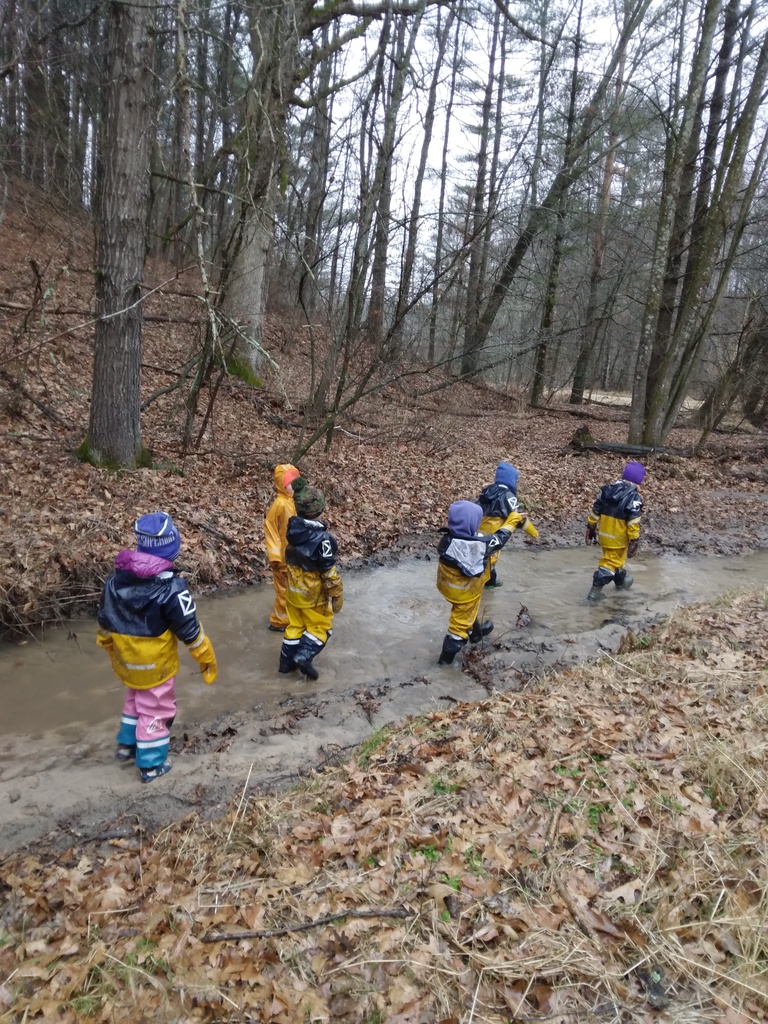 What inspiring and resourceful teachers! They show up every day ready to navigate all the twists and turns of learning outdoors. They put an incredible amount of time, energy, thought and experience into creating this Forest School. We are SO happy that they are here and are very proud of what they have accomplished thus far. Thank you KVFS teachers and have a wonderful Spring Break! #KVFS #outdoorlearning #optoutside #teachersareincredible #springbreak #lafargewi #kindergarten