As warm and cozy as our classroom spaces are where we play math and reading games, paint, listen to stories or create beeswax sculptures, the wonderland of winter is always beckoning us outdoors. There we find a different kind of warmth, one that is created from us, from moving, playing and exploring. Wisconsin winters can be long but if we embrace it, it flies right by! One way that we know many people enjoy winter is to watch birds, often from inside ones house or with a pair of binoculars. Forest school has a recommendation for an even more exciting way to observe birds. Next time before you refill your bird feeder try laying directly underneath it, place a small handful of bird feed on your coat and see what happens! #forestschool #moresnowplease #wisconsinforestschool #lafargeschooldistrict #optoutside #natureschool #wisconsin #kickapoovalleyreserve #birdwatching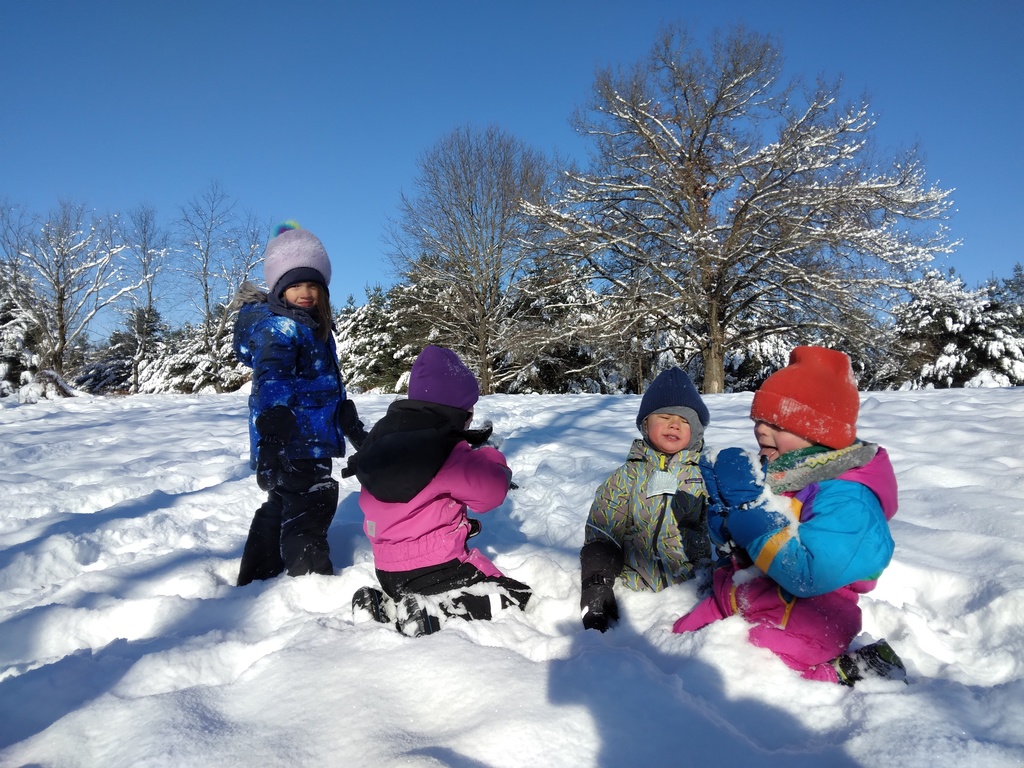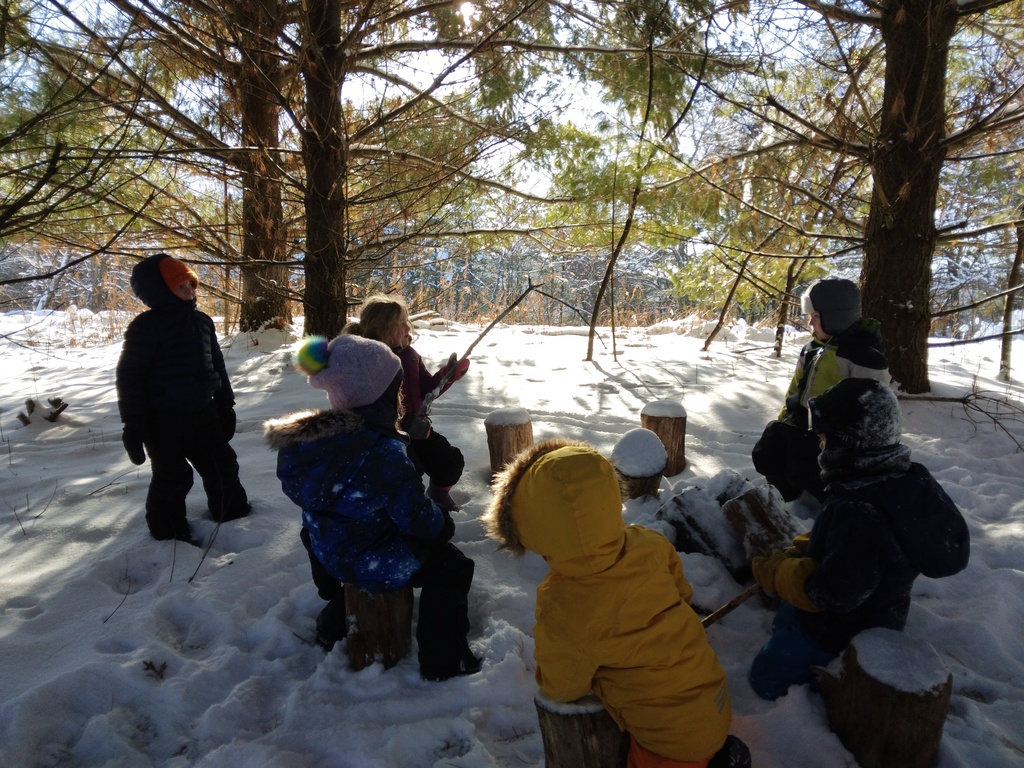 KVFS will run on a 2-hour delay today, Tuesday, Jan 3.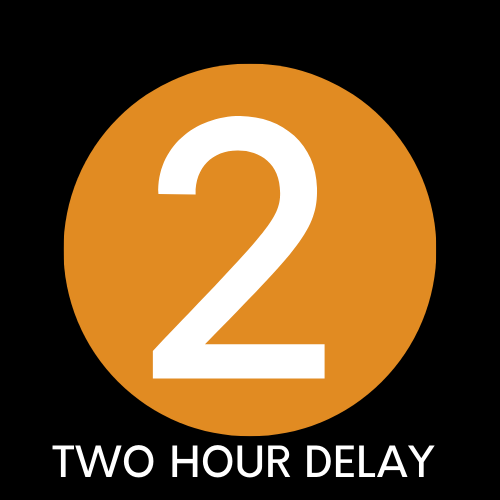 Kickapoo Valley Forest School will be CLOSED on Thursday, December 22 due to the Winter Storm Warning. Our Winter Break was scheduled to begin on Friday, Dec 23- school will resume on Tuesday, January 3. Have a safe and snowy break, KVFS Friends and Families!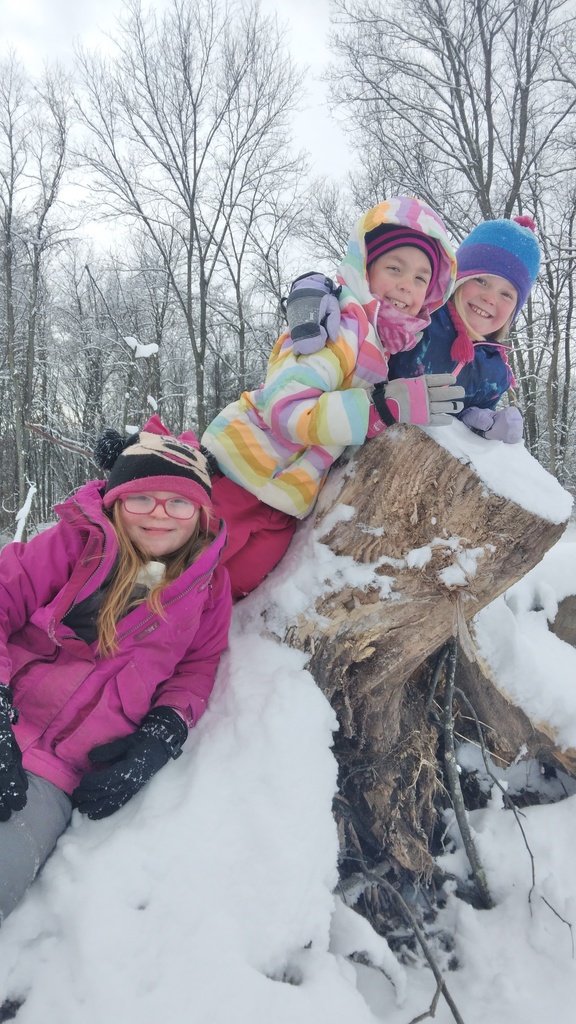 Snow! Glorious, creative and truly exhausting snow! We have an abundance of snow and it is such a creative delight! Snow angels, snow octipi, snow dragons... snowmobiles made out of snow, they're not very fast but they do the trick. Forest schooling takes an adventuresome spirit and luckily Wisconsin seems to have lots of hearty, adventuresome people! #lafargewi #kvfs #forestschooling #forestschoolsofwisconsin #optoutside #schoolingoutdoors #kickapoovalleyforestschool #winterwonderland #wisconsin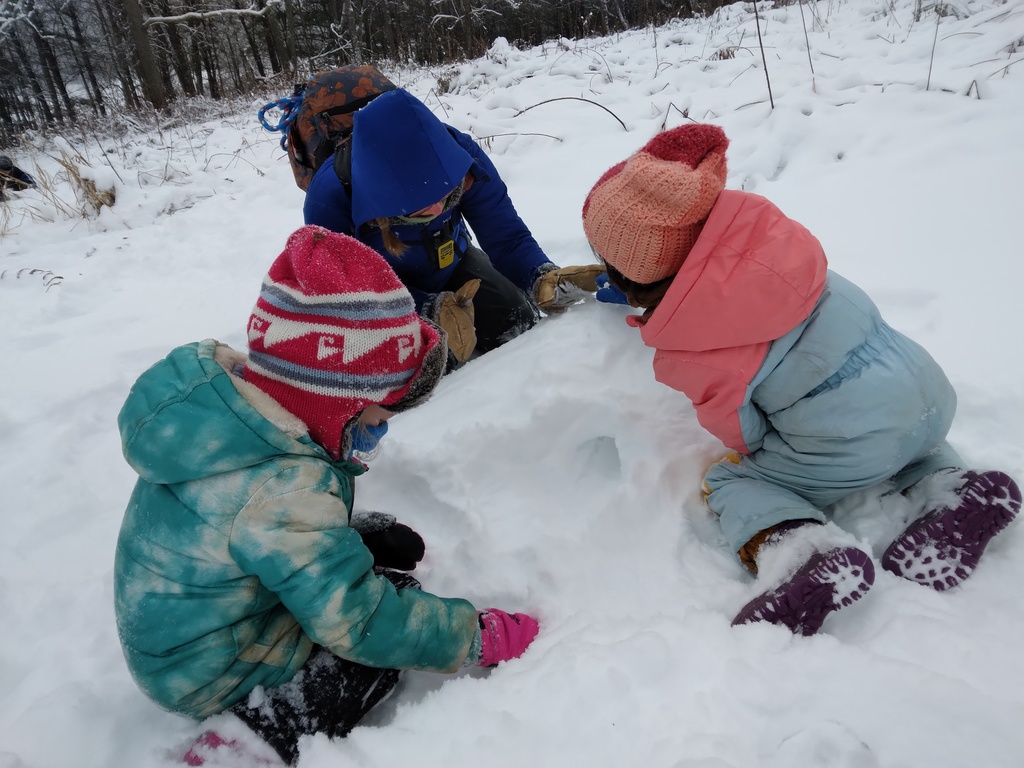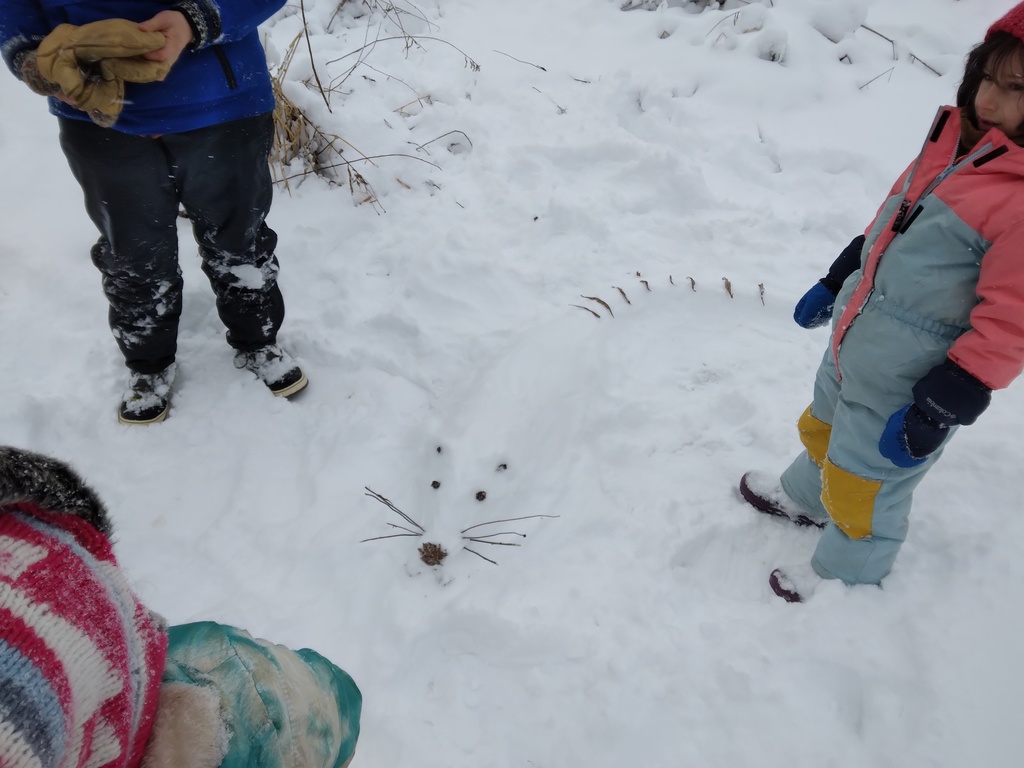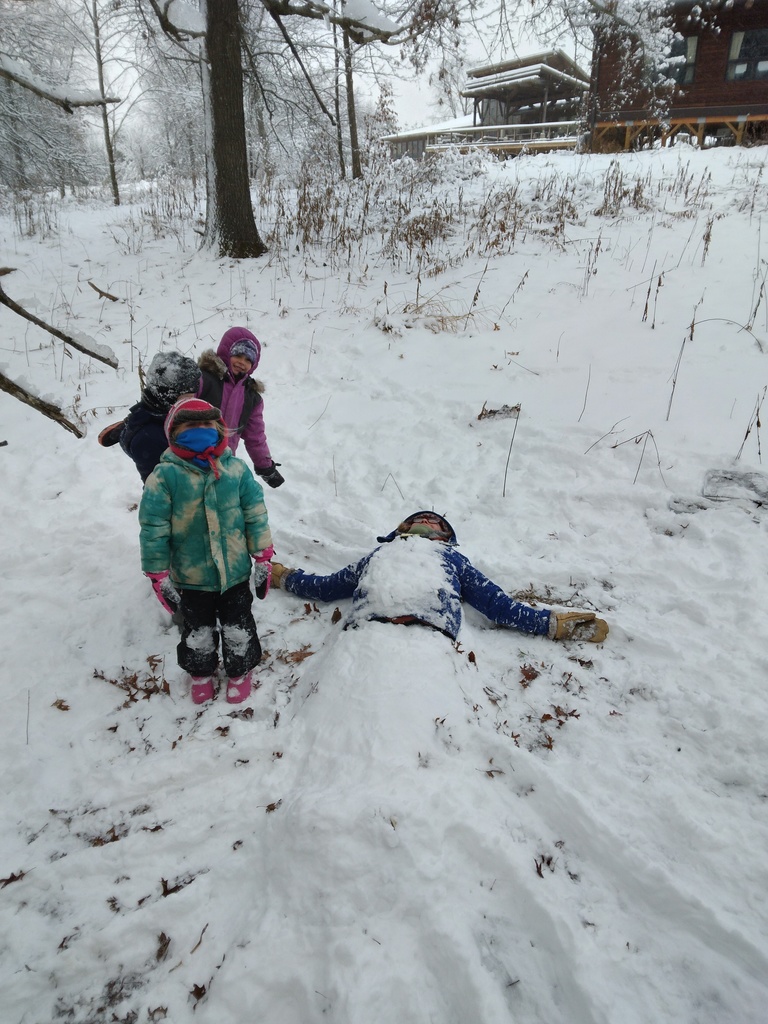 Celebrating can be as simple as a dance party and roasting hot dogs over an open fire. Last week KVFS fist graders celebrated the completion of their new classroom building! #firstgrade #celebrate #forestschool #kickapoovalleyforestschool #publicforestschool #lafargewi #lfsd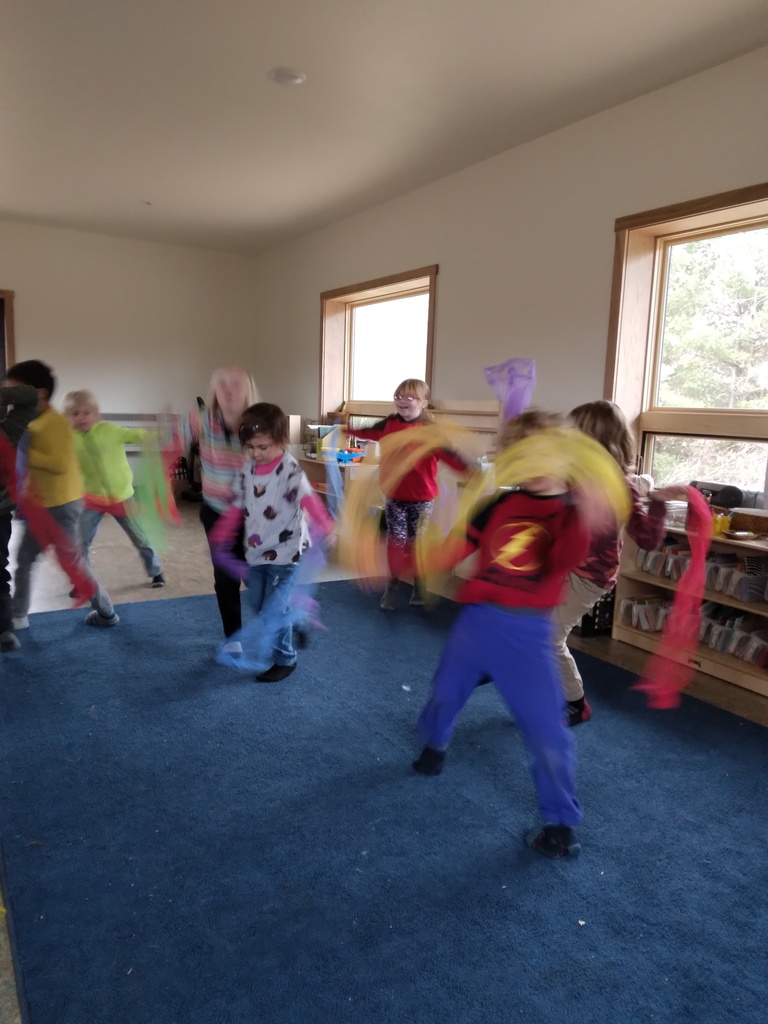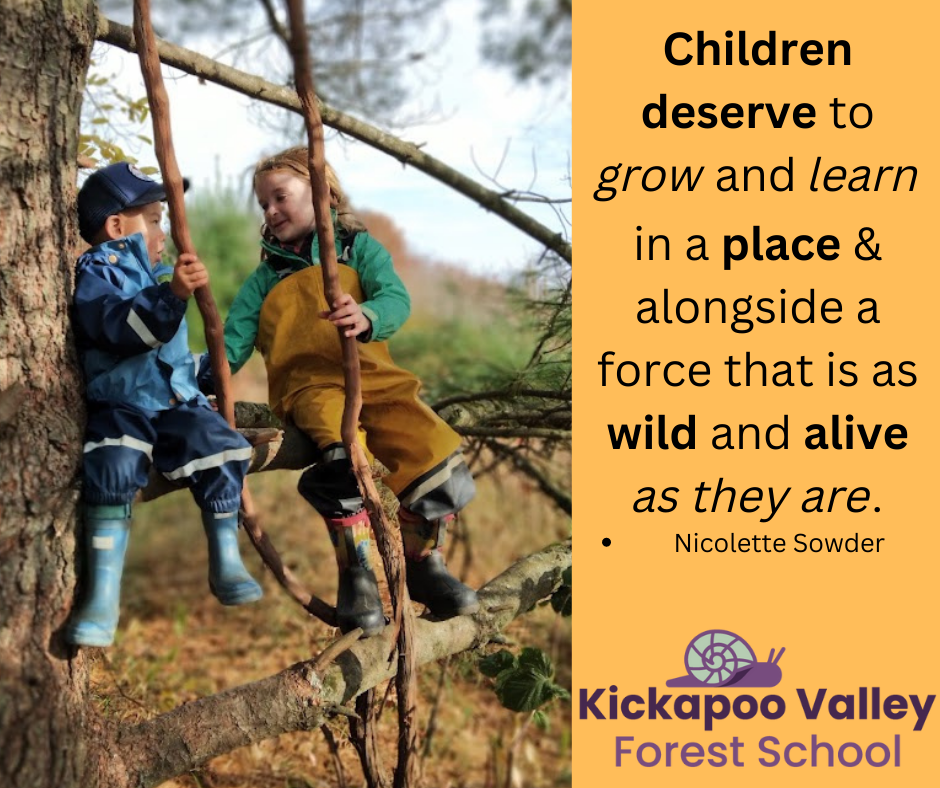 The time it takes to bundle up in layers of warm gear is so worth it to be able to delight in the first snow of the season! #firstsnow #forestschool #kvfs #happywinter #optoutside #outdooreducation #publicforestschool #charterschool #lafargewi #kickapoovalleyreserve #kickapoovalleyforestschool #lfsd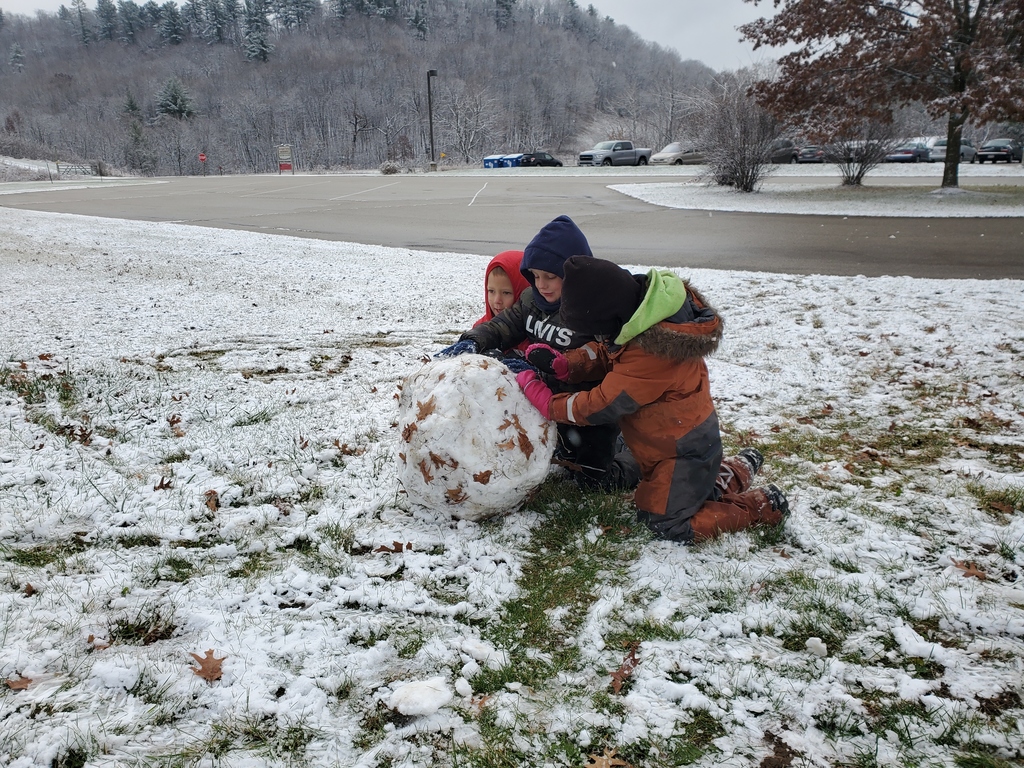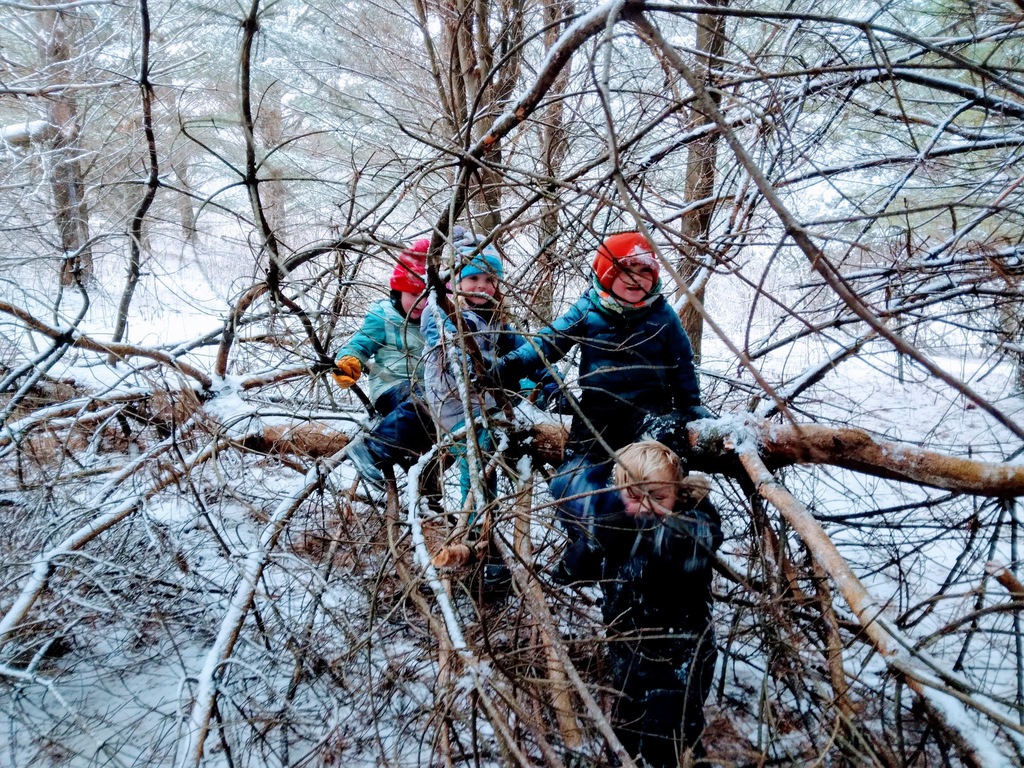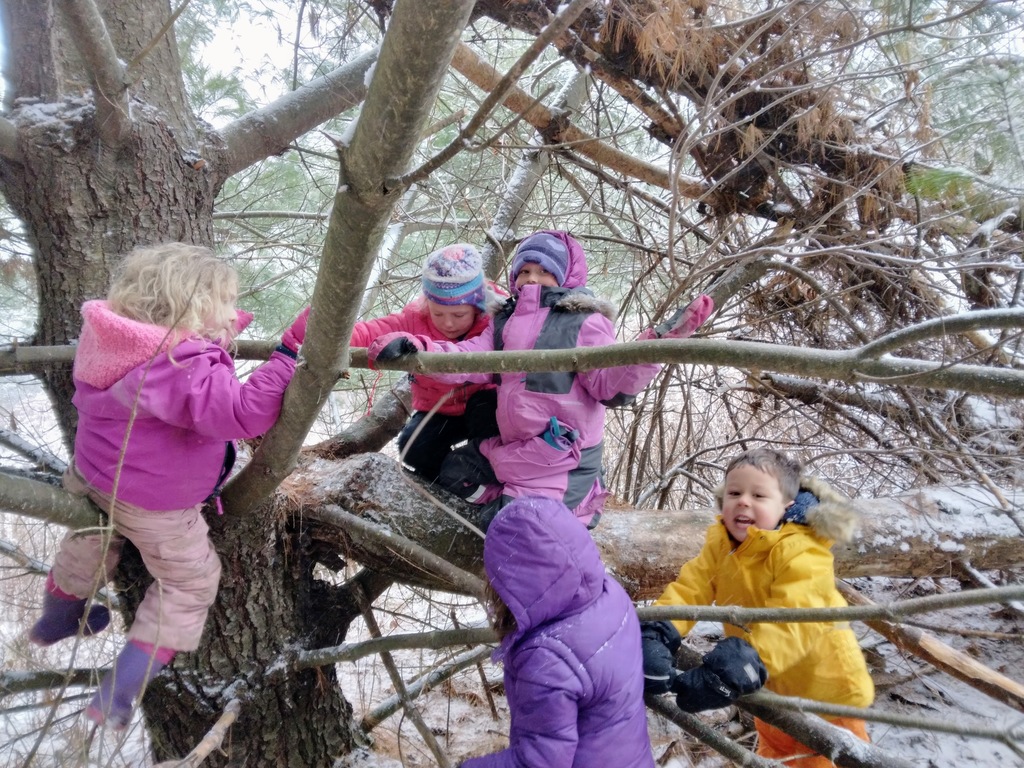 KVFS' Fall Break is next week! The full week is planned as it overlaps with Wisconsin's gun deer hunting season. On Monday and Tuesday next week, staff will be working and learning together with the shared goal of continuous improvement of what we do at KVFS, and we'll also be packing in preparation to move into the 1st grade's new classroom building. Have a safe and cozy break, forest schoolers and families!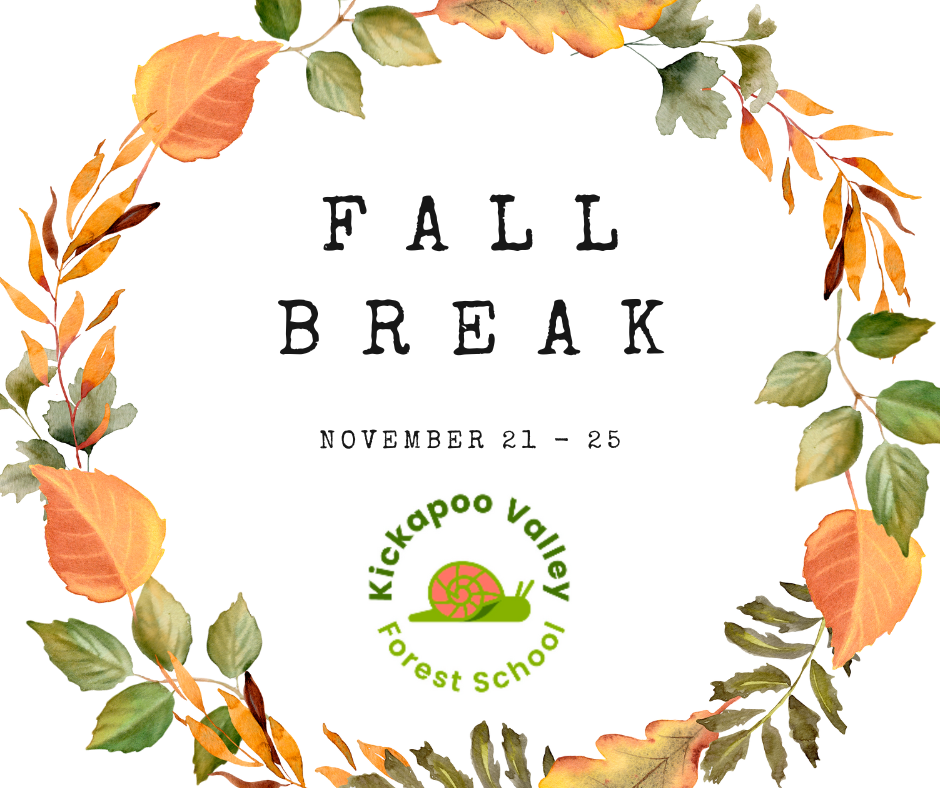 The long-awaited KVFS Merchandise is here! And it looks awesome. We have two designs in several different colors. We have sweatshirts, t-shirts and hats (stocking caps on the way too). And we have kids and adult sizes. Prices range from $10-$30. This KVFS merchandise will make great holiday gifts and support our little school! We hope you'll come buy lots! The school store (otherwise known as the KVR Meeting Room) will be open this week Wednesday-Friday from 2:30-3:30pm before and after school pick up. And on Monday and Tuesday, November 28th and 29th at the same times. Supplies are limited and will be sold on a first come first serve basis. If supplies run out we will have order forms available, however, orders must be placed by November 29th to ensure holiday delivery. We will not be able to receive orders after the 29th. We look forward to seeing you in the KVFS school store!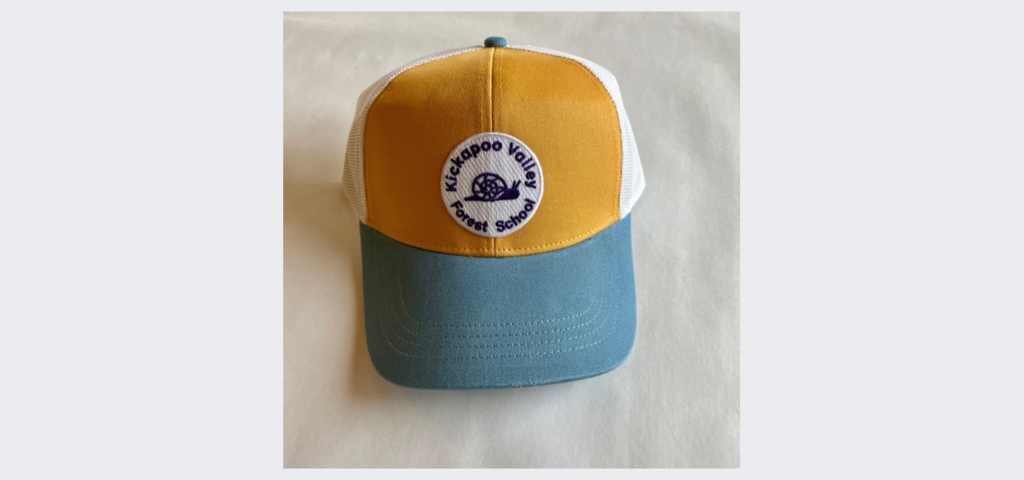 Play for its own sake. "Self consciousness is the greatest inhibitor to creativity. How can we discover something new if we are recycling past thought--and perhaps insecurities -- over and over in our minds? For creativity to flower, it must grow free of old patterns of thinking and being. Children are uninhibited and naturally spontaneous; in their enthusiasm, they jump feet first into whatever they're doing. " -Joseph Cornell, Author of Deep Nature Play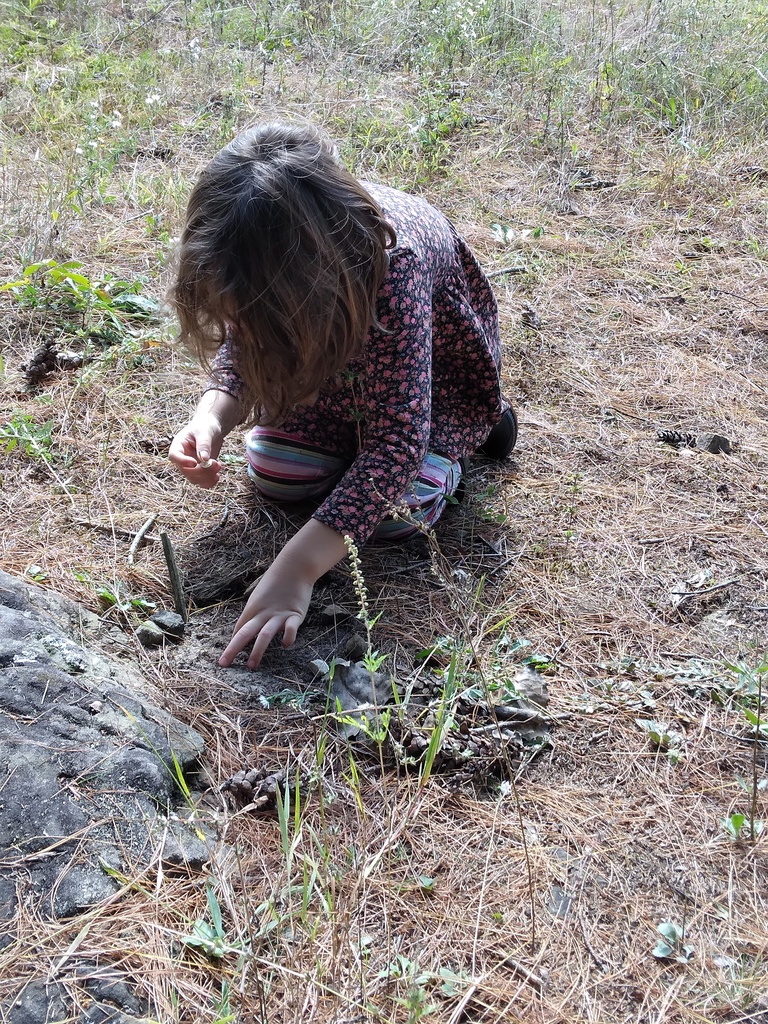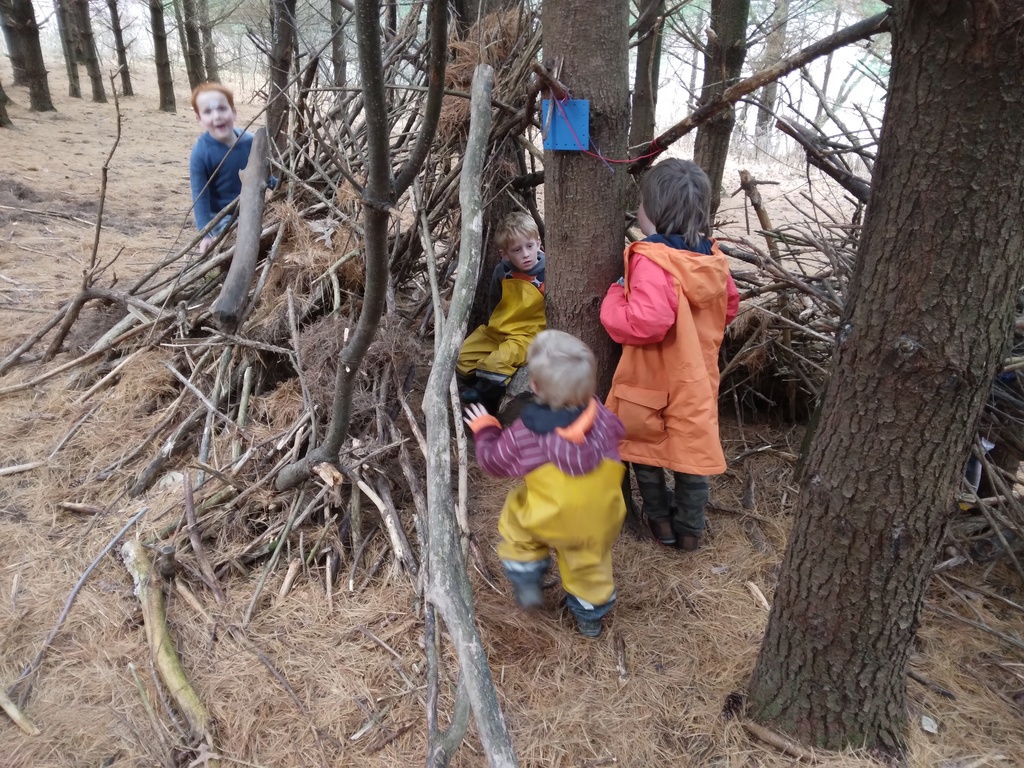 Forest schooling offers children time and space for tender-hearted interactions and quiet observations of living beings. We believe all children can be guided and encouraged to notice the needs of other living things within a culture of care and compassion. #forestschool #kindnessforallcreatures #learningoutside #outdooreducation #kickapoovalleyforestschool #kvfs #lafargewi #lfsd #driftless

FOREST SCHOOL "...facilitates more than knowledge-gathering, it helps learners develop socially, emotionally, spiritually, physically and intellectually. It creates a safe, non-judgemental nurturing environment for learners to try stuff out and take risks. Forest School inspires a deep and meaningful connection to the world and an understanding of how a learner fits within it. Our approach to risk means that learners constantly expand on their abilities by solving real-world issues, building self-belief and resilience. We believe that risk is more than just potential for physical harm, but a more holistic thing, there are risks in everything we do, and we grow by overcoming them. Forest School therefore, helps participants to become, healthy, resilient, creative and independent learners." -Forestschoolassociation.org/what-is-forest-school/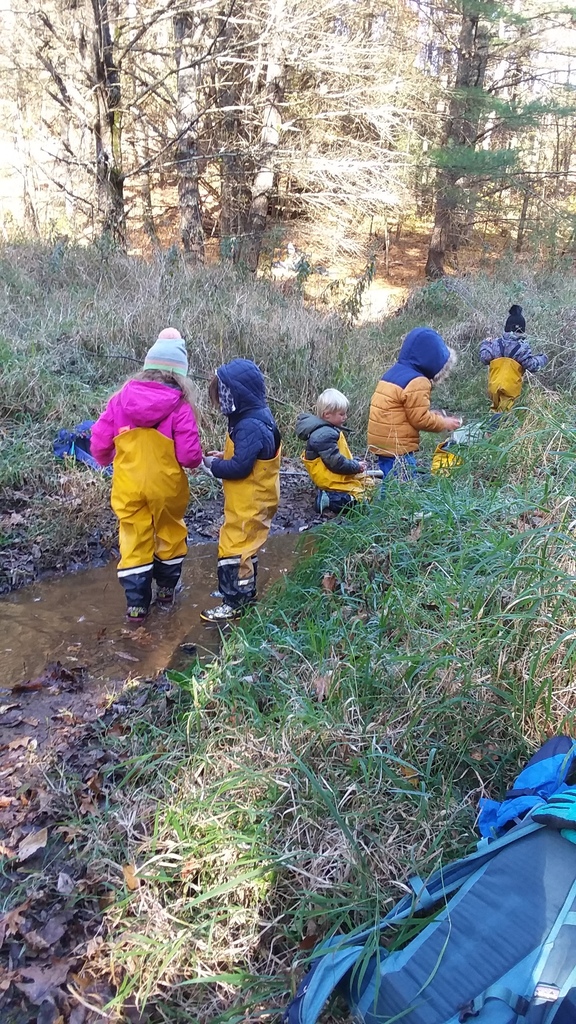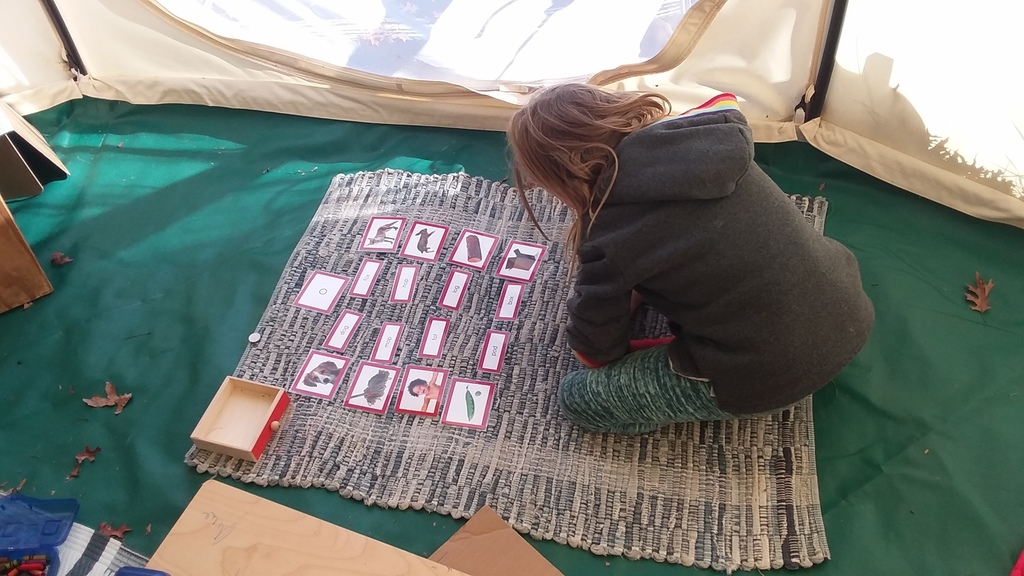 Autumn has been so kind to us! Leaves for jumping in, walnuts to crack open for food and for making dyes, music time outside while the grass is still green, and a thrilling visit for the 1st graders to learn about fire rescue and saftey from the La Farge fire department! Just to name a few! #publicforestschool #charterschool #kvfs #lafargewi #alwayslearning #optoutside #learningoutdoors #firerescue #musicclass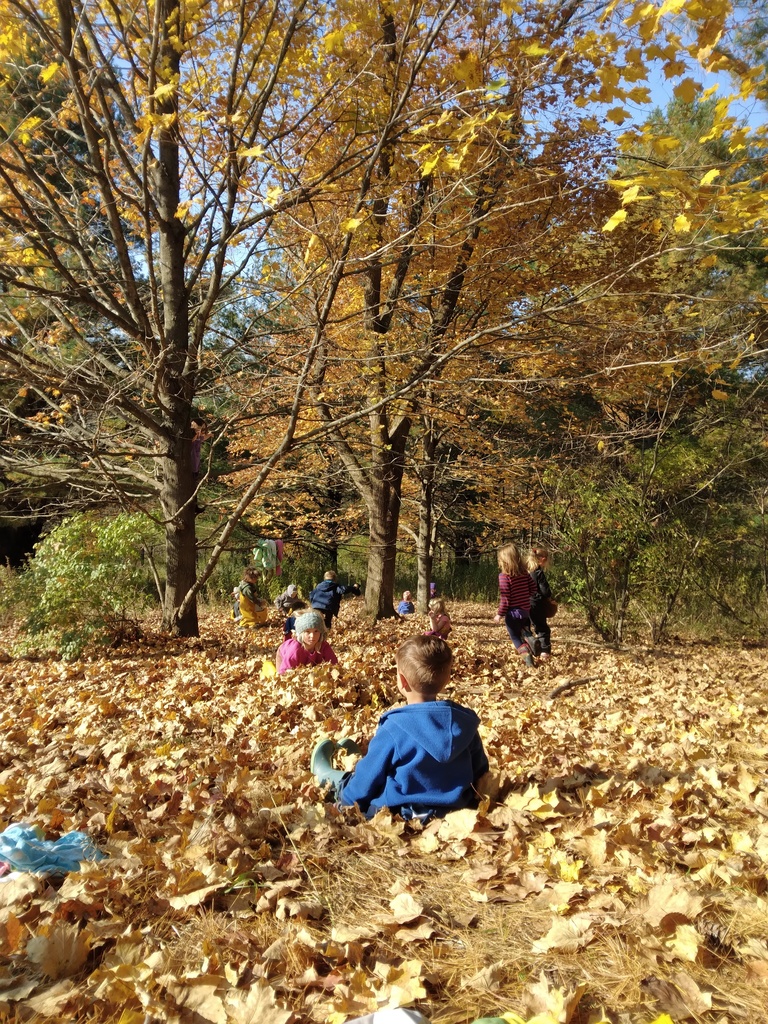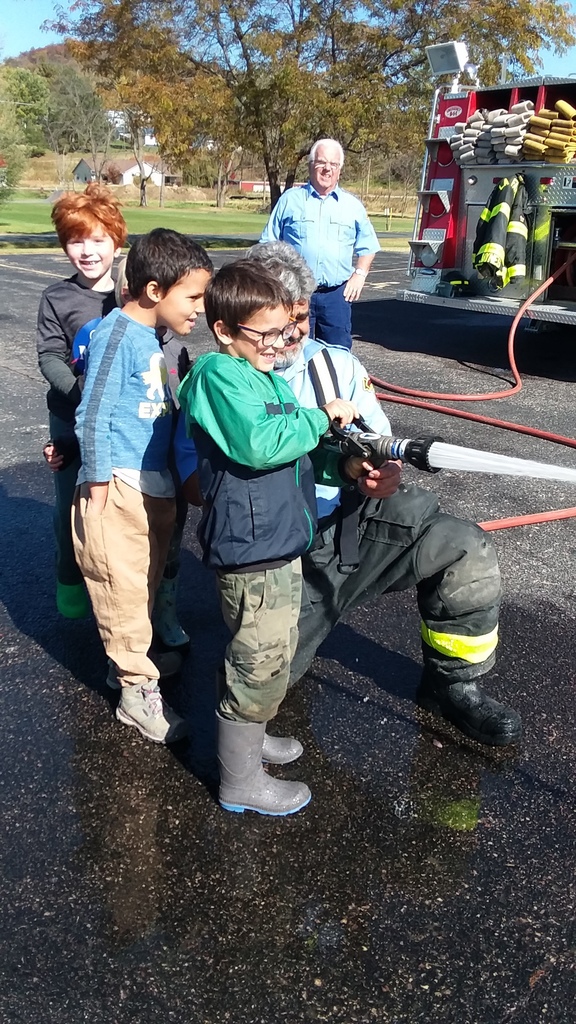 KVFS chomped some yummy apples last week for the Great Apple Crunch! Which celebrates farm to school programs, healthy snacks and local farmers. #greatapplecrunch #farmtoschool #forestschool #localfarms #kvfs #kvr #lafargewi #kickapoovalley #healthyschoolsnacks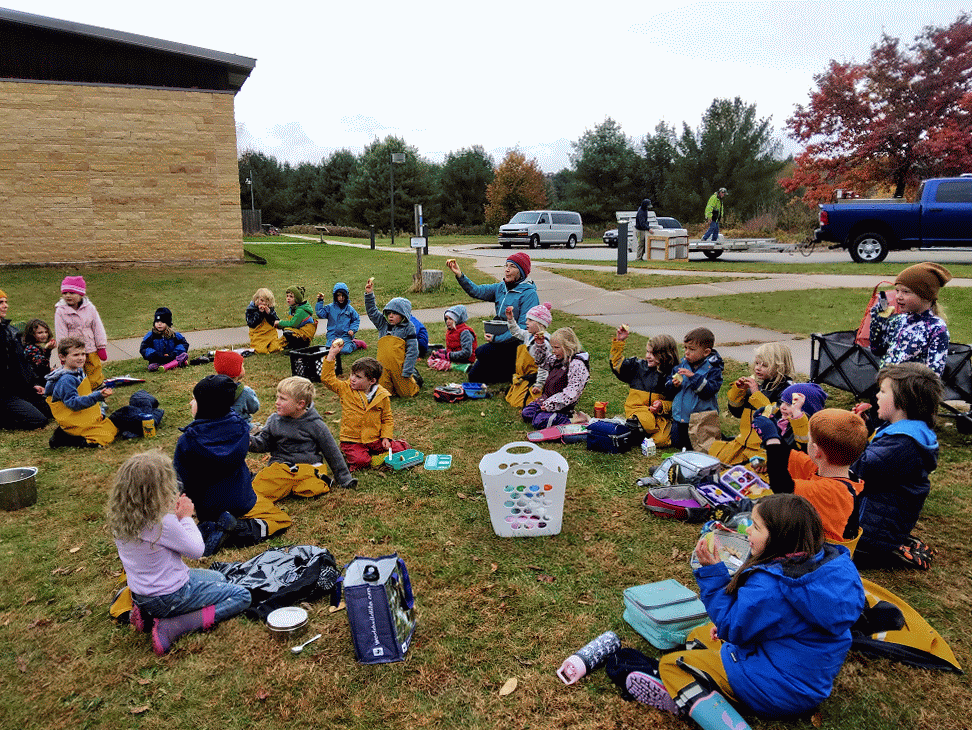 How much can you see? There earth is teaming with life and KVFS students love discovering! There are so many living being to come across while out on a hike and even indoors as beetles will slip in under doorsills and ride in upon shirt sleeves. Sometimes nature will land on your arm in the form of a large, furry looking moth called Hyles Lineata, also known as the white-lined sphinx moth or hummingbird moth because of its bird like size! #natureschool #fieldguides #forestschool #charterschool #learningoutside #forestkindergarten #firstgradeintheforest #lafargewi #kickapoovalley #kvfs #kvr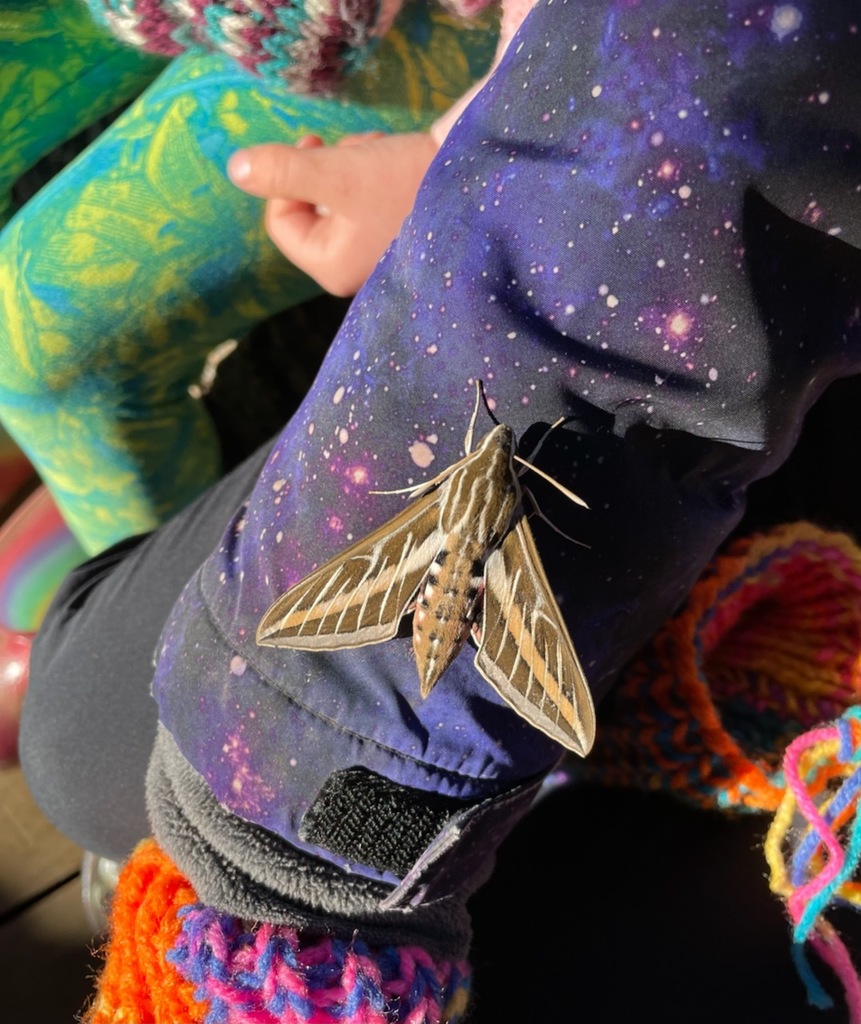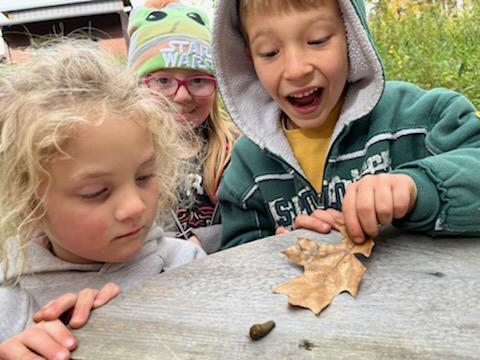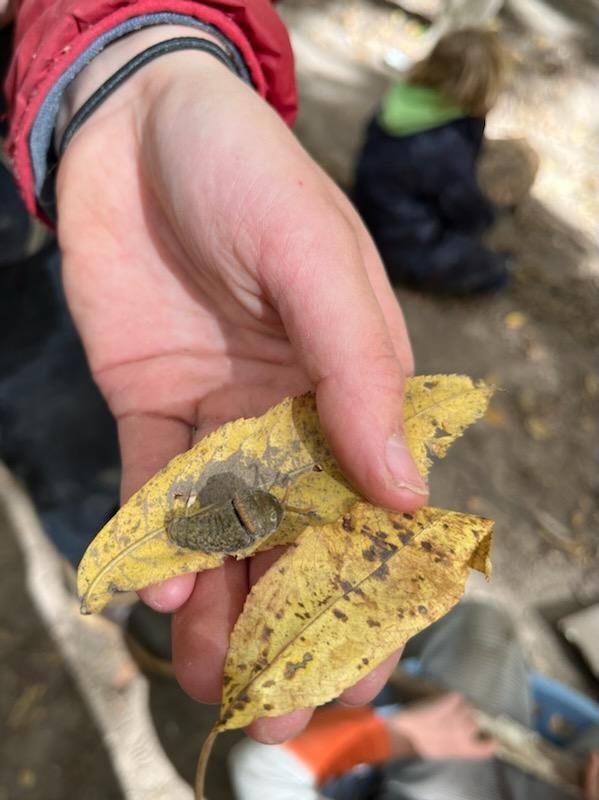 "Learning, thought, creativity and intelligence are not processes of the brain alone, but of the whole body....Memory is not stored (solely) in the brain (but in) neural pathways that fire together as patterns throughout the entire body." - Dr. Carla Hannaford, author of Smart Moves: Why Learning Is Not All In Your Head #forestschool #publicforestschool #kvfs #kvr #lafarge #learningoutdoors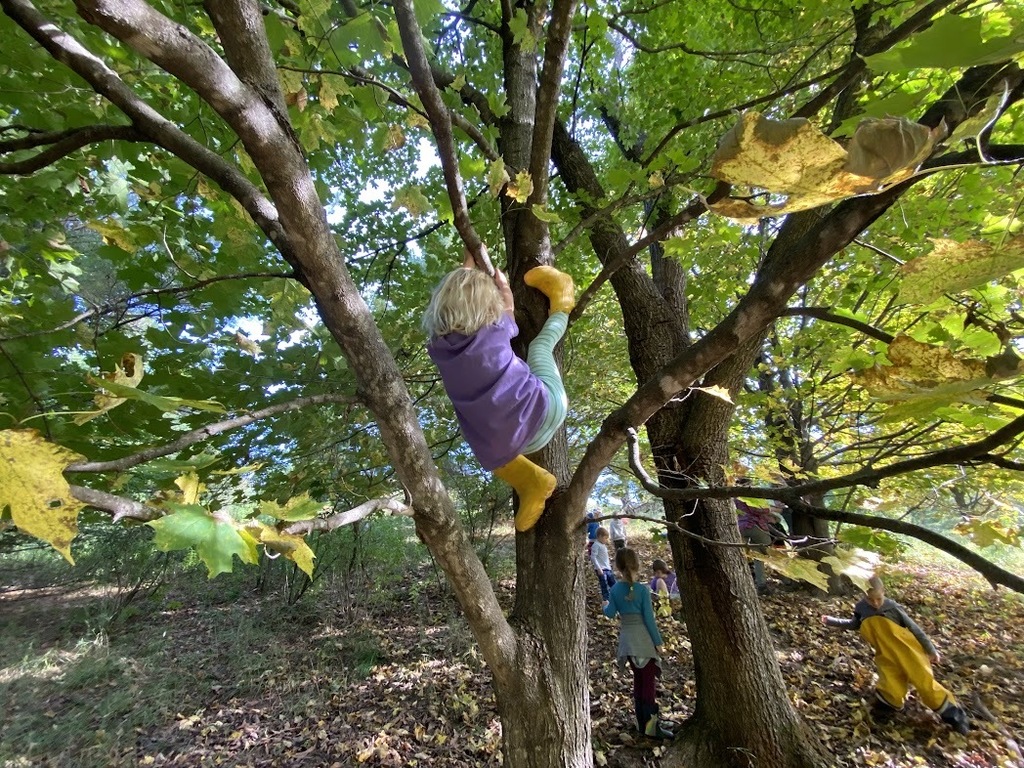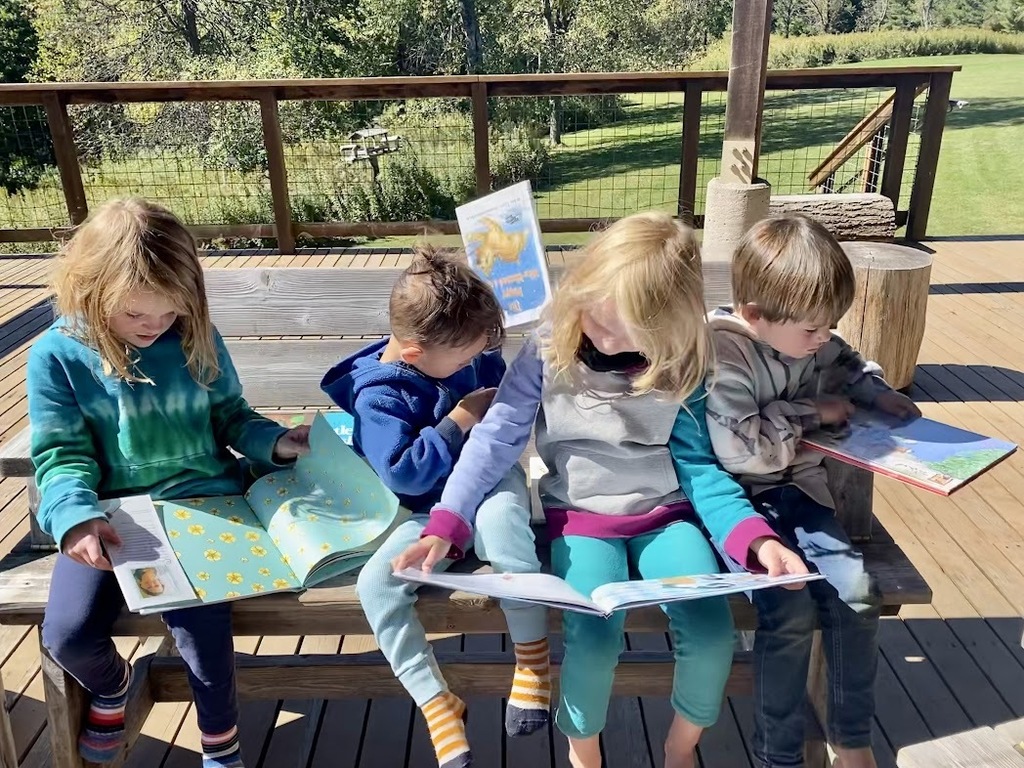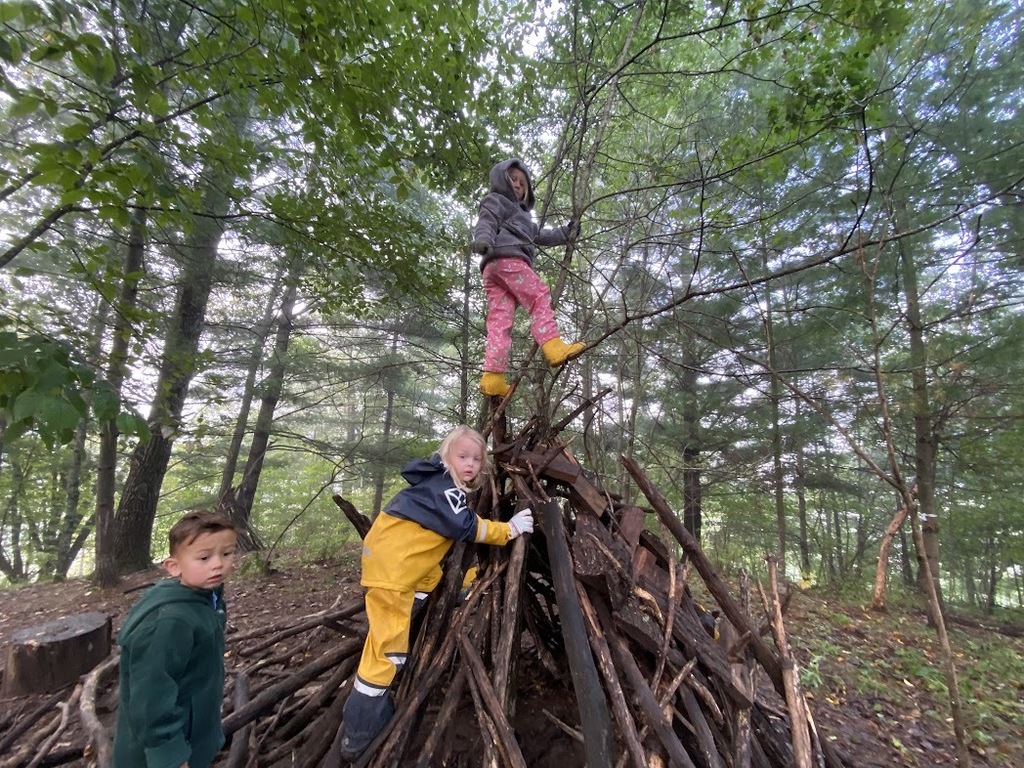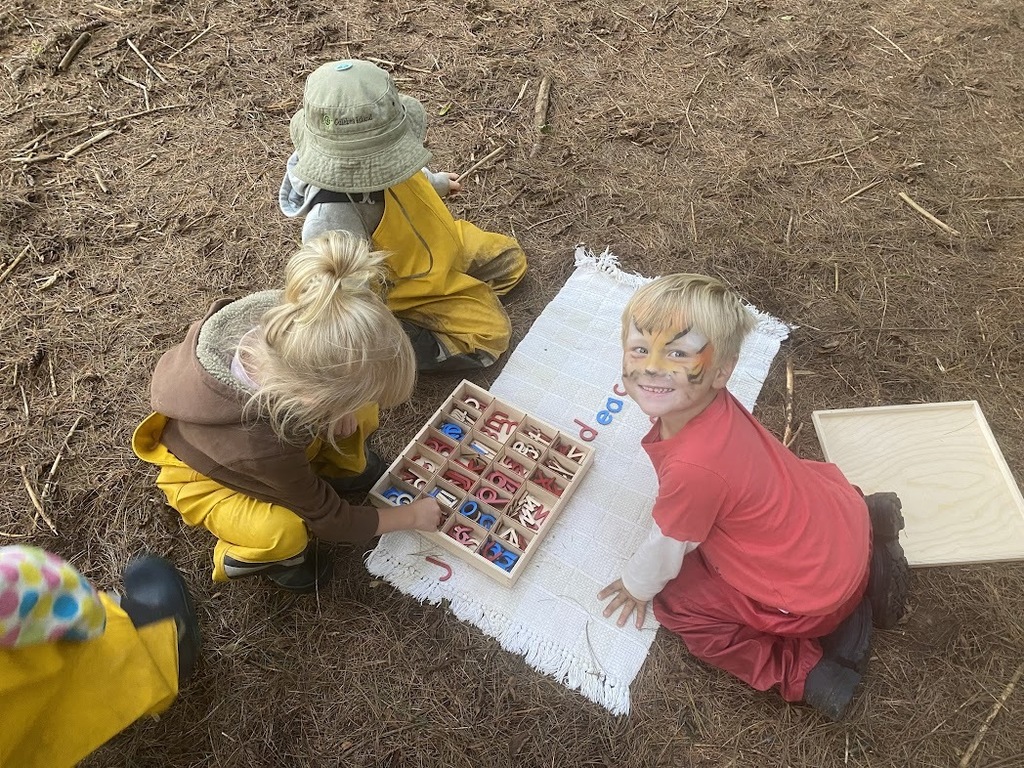 Making friends in the forest. From shrieks of joy and delight to tears and hurt feelings. It's all part of learning how to express care and concern for ourselves and others. Teachers at Forest School will use language like "I see that our friend is upset, let's check in with them." and "let's wait for all our friends to arrive and then we will start our hike". With support from their teachers students will learn that it's okay to experience a range of emotions. It's okay for friends to take space or alone time and that friends will return to play when they are ready. #makingfriends #socialemotionallearning #forestfriends #forestschool #charterforestschool #publicforestschool #kvfs #kvr #lafargewi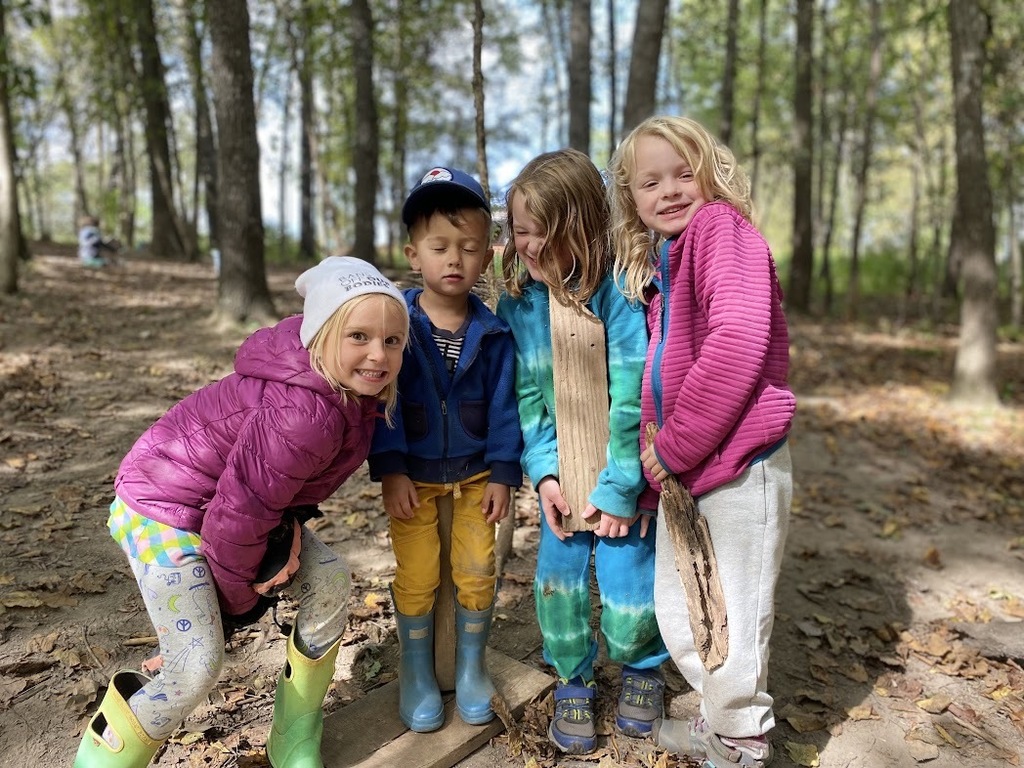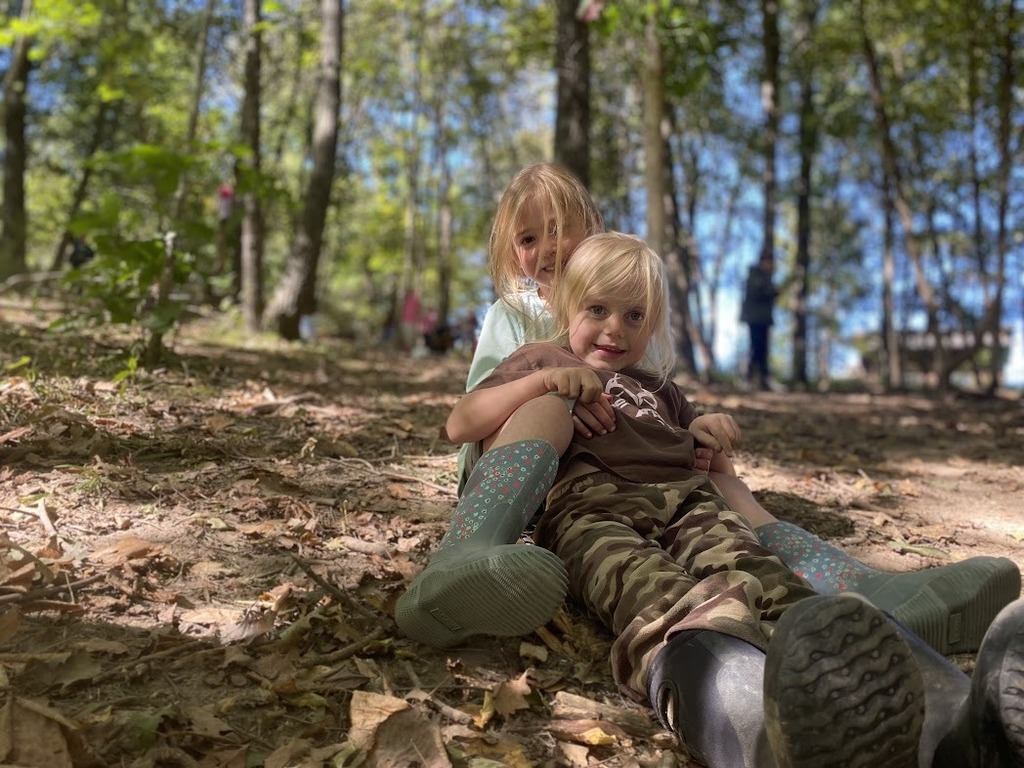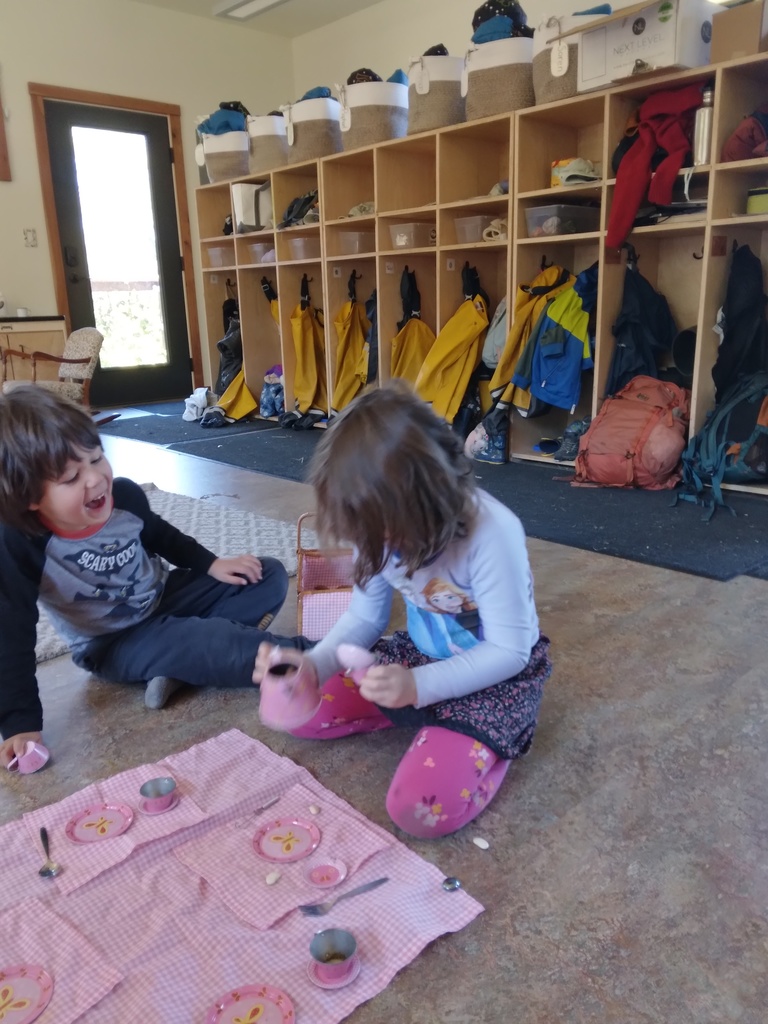 Our intrepid 1st graders are out exploring! Discovering trails, critters, rock formations, new games and so much more! #firstgradeintheforest #kvfs #outdoorlearning #puclicforestschool #charterschool #optoutside #lafargewi #kickapoovalley #kvr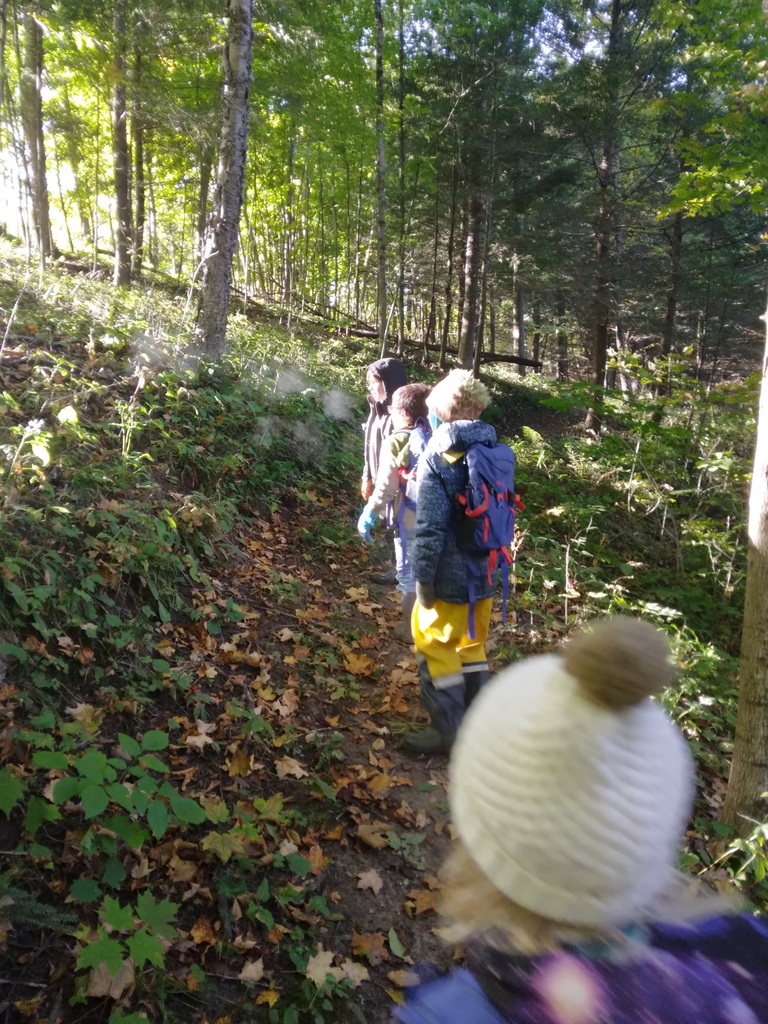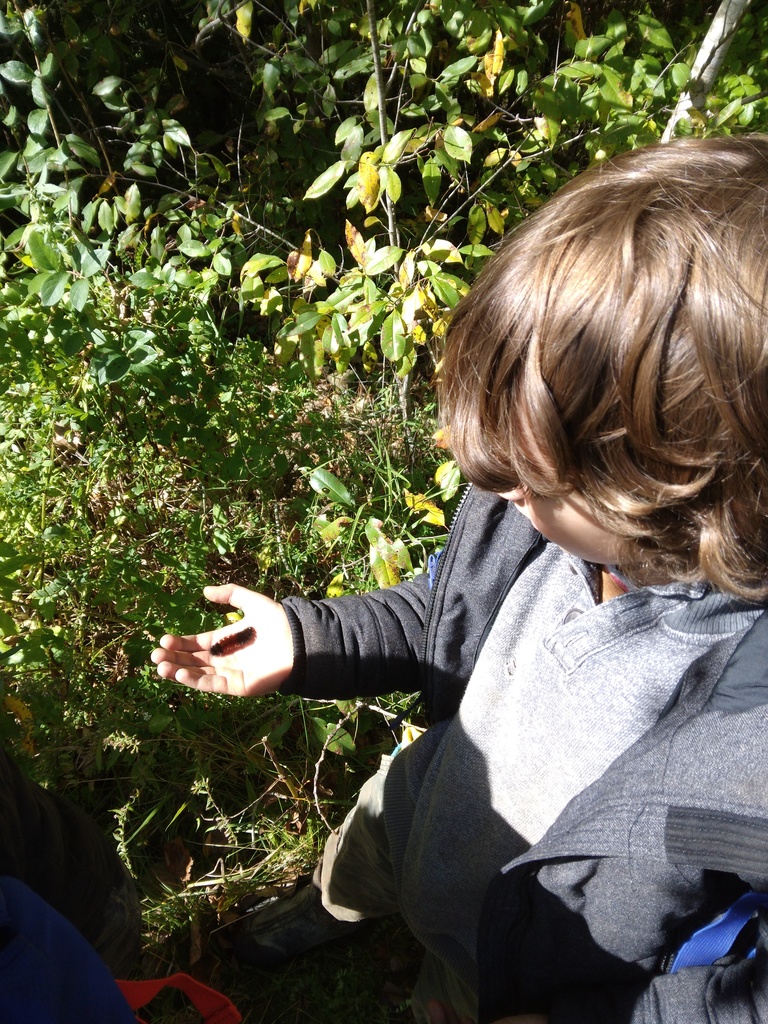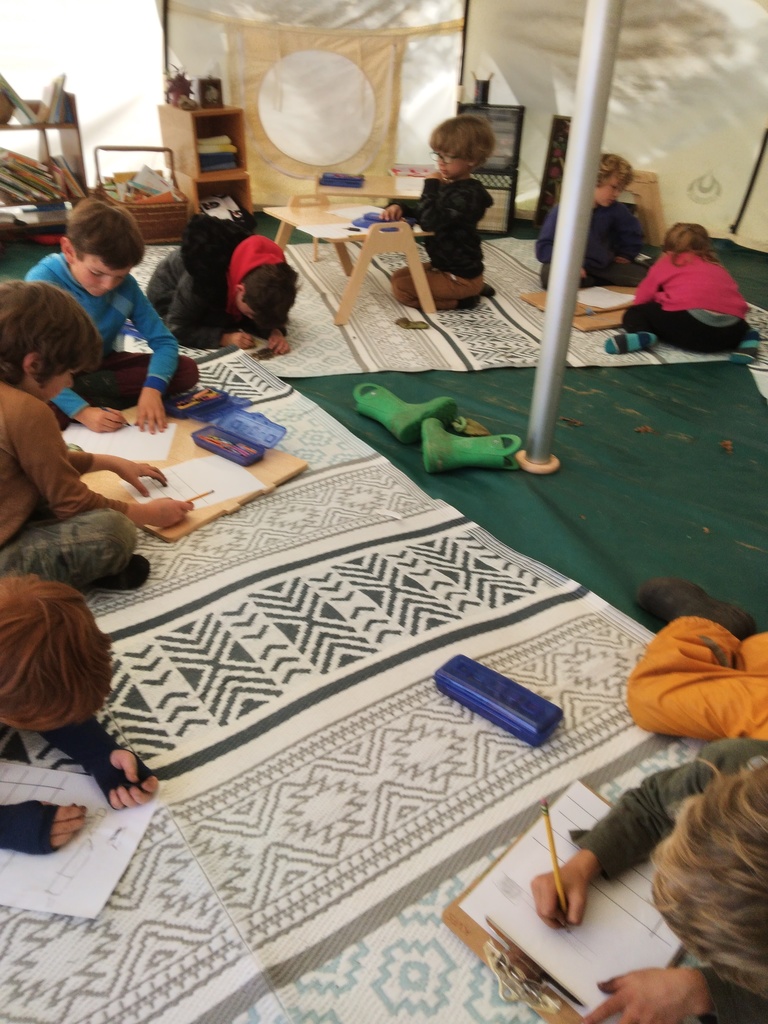 Enjoying acorn pancakes around the fire with the beginning of the fall leaves dancing around us! #schoolsnackprogram #forestschool #farmtoschool #americorps #wildedibles #forestkindergarten #forestfirstgrade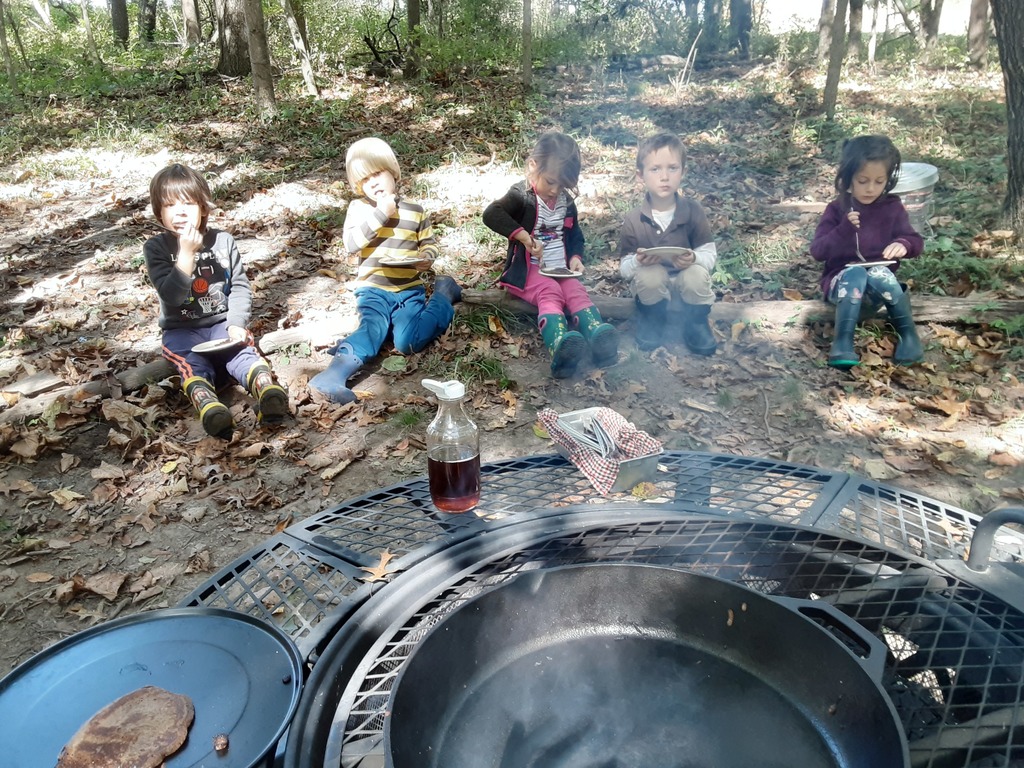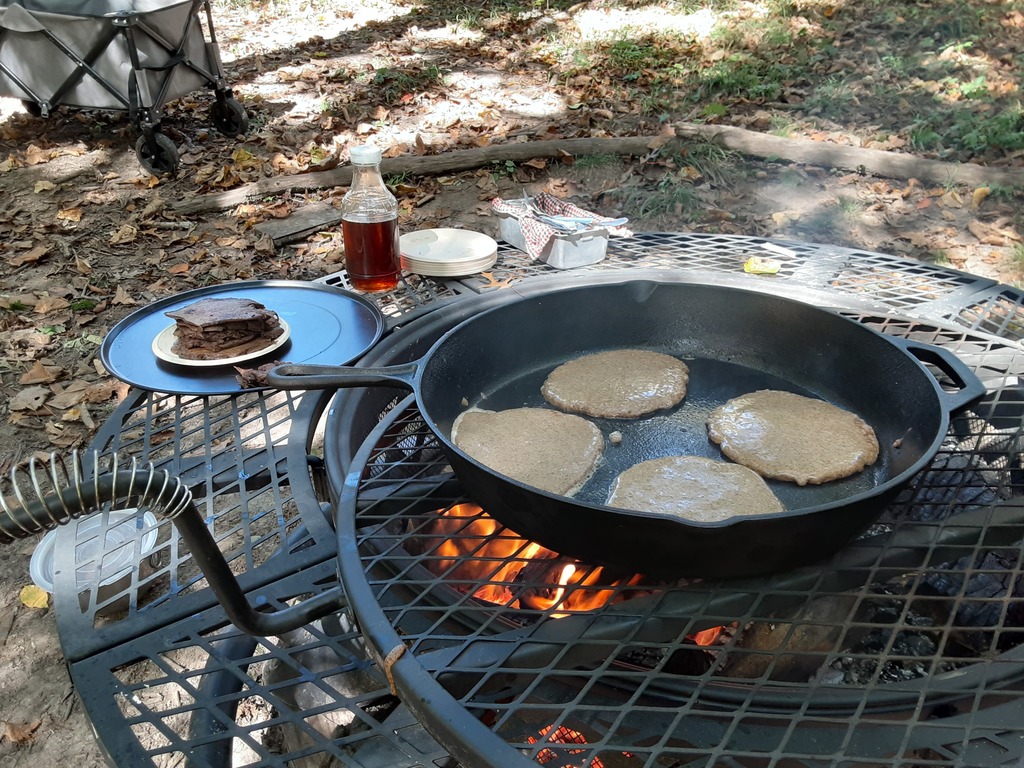 From ABC's to climbing trees Forest School is a great place to be :) #kvfs #forestschool #lafargewi #kickapoovalley #driftlessregion #learningoutdoors #optoutside #forestkindergarten #firstgradeforestschool