"...we look forward to watching these forest school children grow into confident nature enthusiasts with flexible minds and bodies, compassion for each other and the earth, and the physical, mental and emotional skills to help them step successfully into the wide and beautiful world." -from the "Owlet" issue 2, a seasonal KVFS publication #learning #forestschool #publicforestschool #unitedstatesforestschool #kvfs #lafargwi #lafargeschooldistrict #optoutside #educatinginthegreatoutdoors #kickapoovalleyreserve #kickapoovalleyforestschool #natureisourclassroom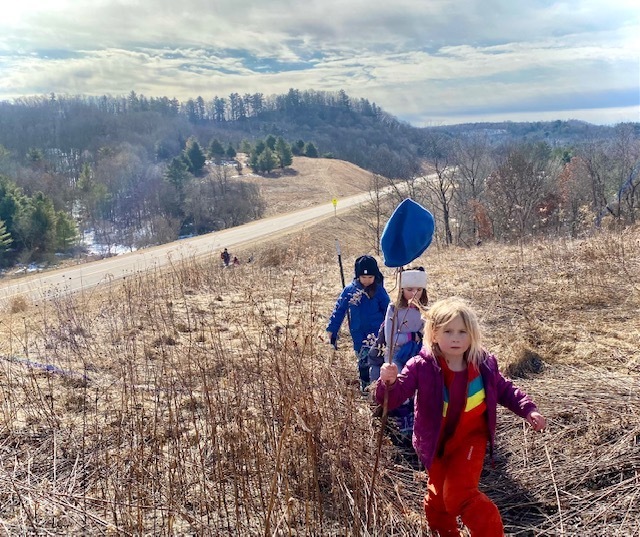 "To create a living relationship with nature and each other is a most essential part of our education today. When young children have this opportunity, it later translates into creating a healthy economic and cultural life as well as genuine caring for the well-being of others and the earth. " - from the "Owlet" issue 3, a seasonal KVFS publication #natureschool #forestschool #publicforestschool #unitedstatesforestschool #kvfs #lafargwi #lafargeschooldistrict #optoutside #educatingintheoutdoors #kickapoovalleyreserve #kickapoovalleyforestschool #natureisourclassroom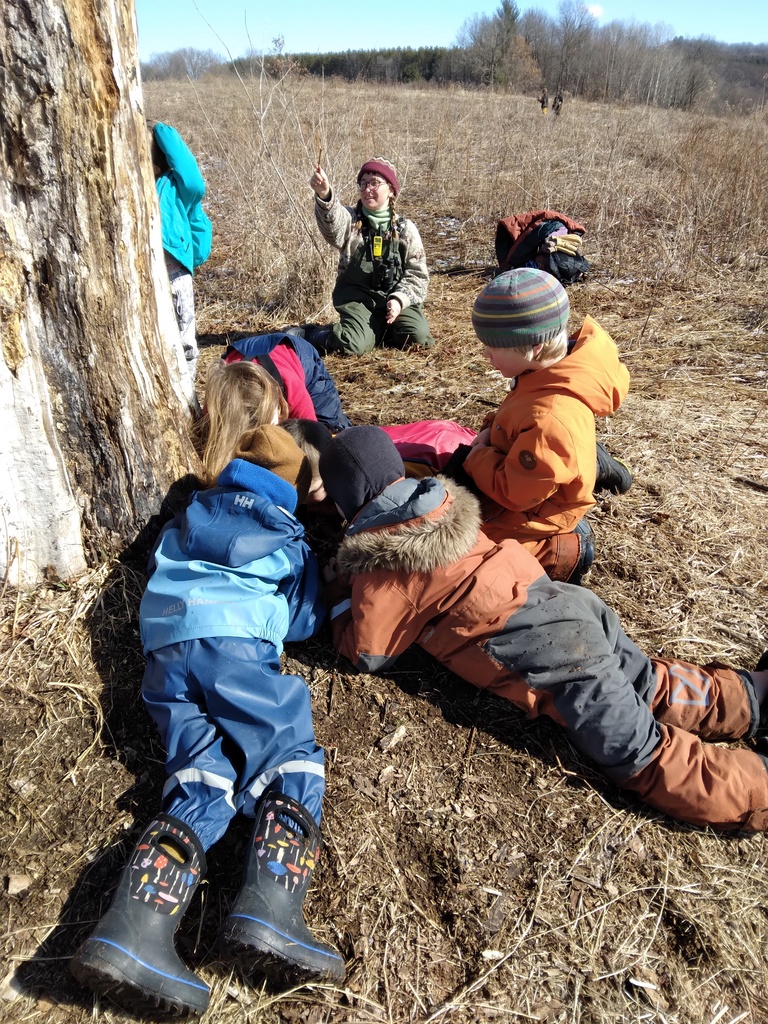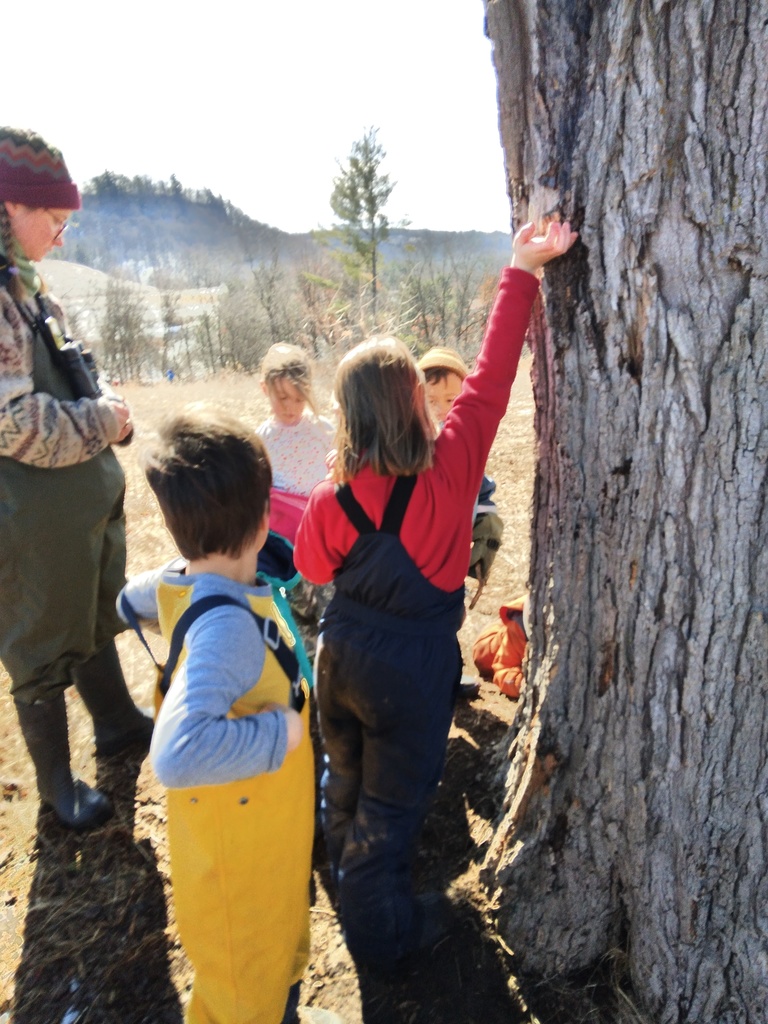 Kickapoo Valley Forest School will be closing at 1:15 today due to the incoming weather system. If your child's dismissal plan is different than usual, please call the KVFS office at 608-625-0565.

The crisp beauty of snowy hikes at KVFS! #forestschool #winter #hiking #kickapoovalleyforestschool #lafargewi #kickapoovalleyreserve #outdooreducation #wintertracking #optoutside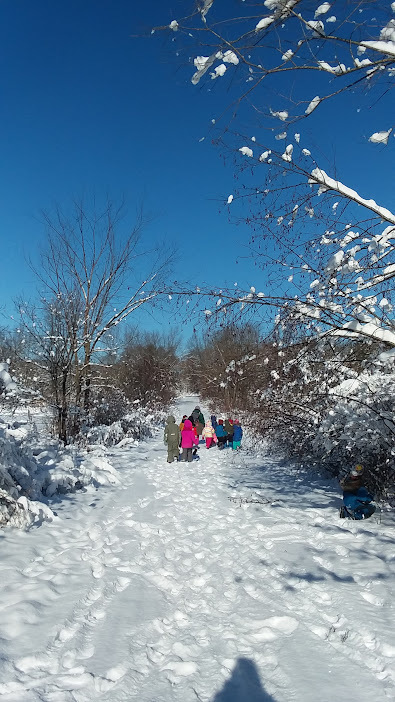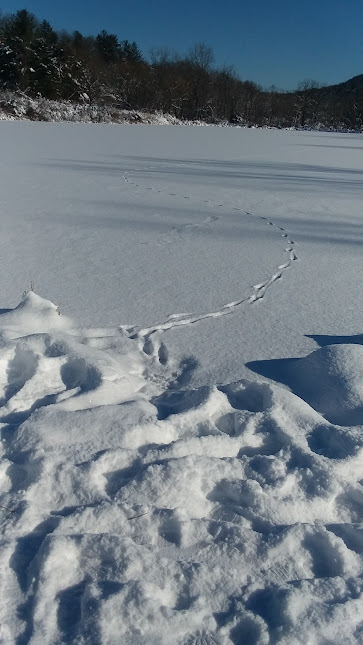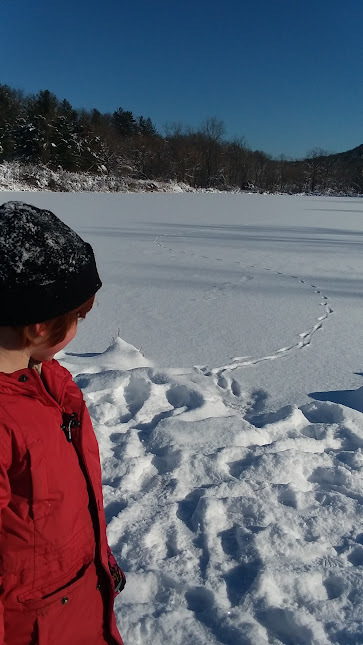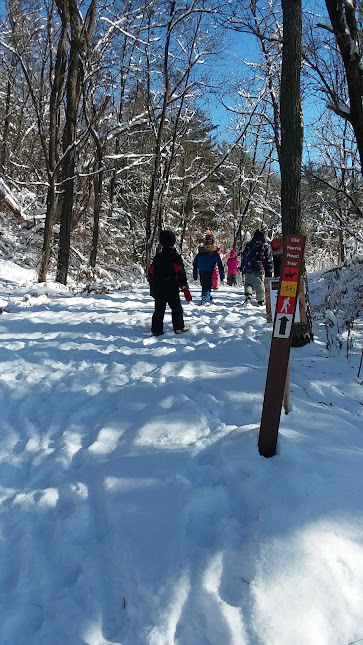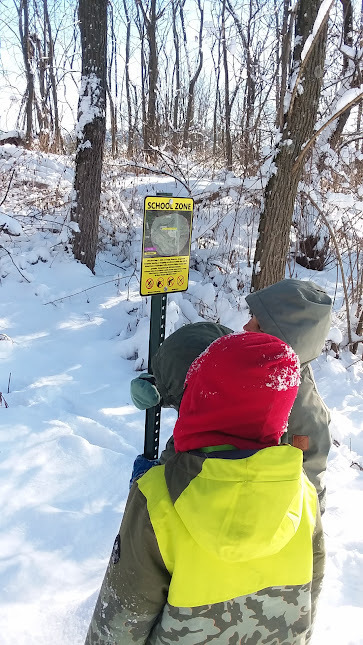 The coziness of extra time spent indoors during the more severe days of winter are beginning to wane. Signs of spring are indeed here. Students have noted the return of the sandhill cranes, geese flying overhead and tiny plants of brightest green unveiled in the melting snow. "You think winter will never end, and then, when you don't expect it, when you have almost forgotten it, warmth comes and a different light." -Wendell Berry #latewinterearlyspring #forestschool #kickapoovalley #lafargewi #publicforestschool #optoutside #outdooreducation #kickapoovalleyforestschool #cozywinter #kvfs #lfsd #kvr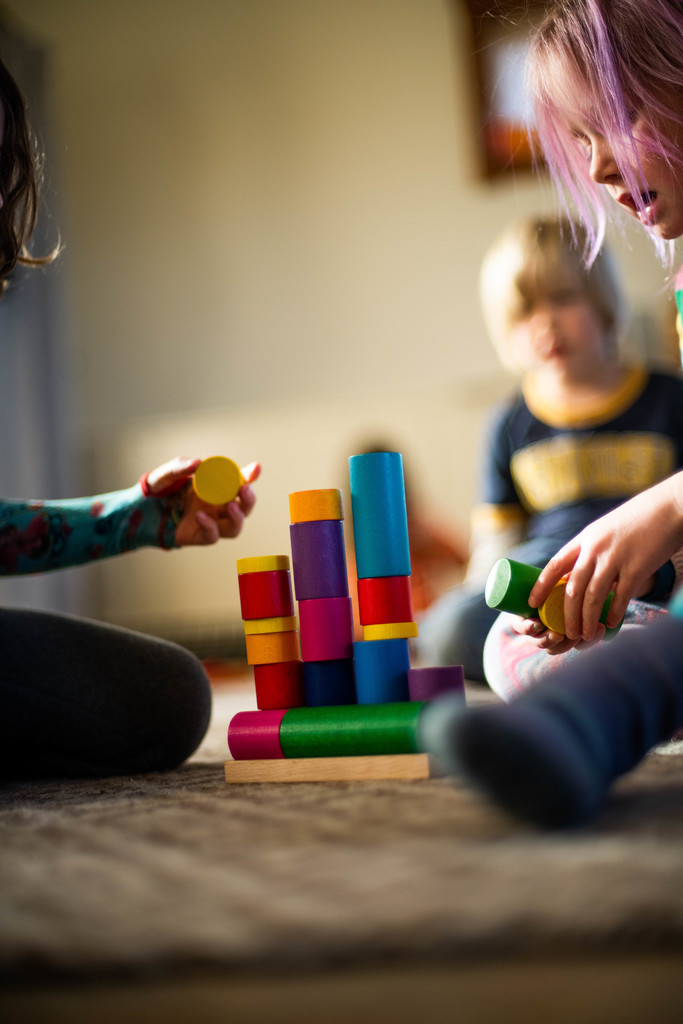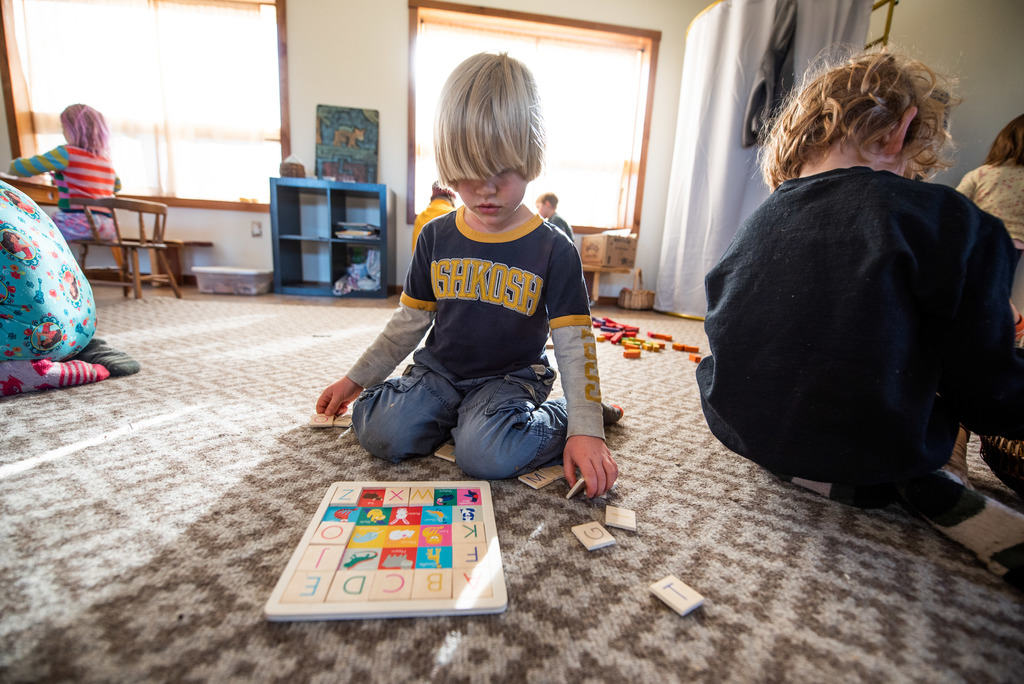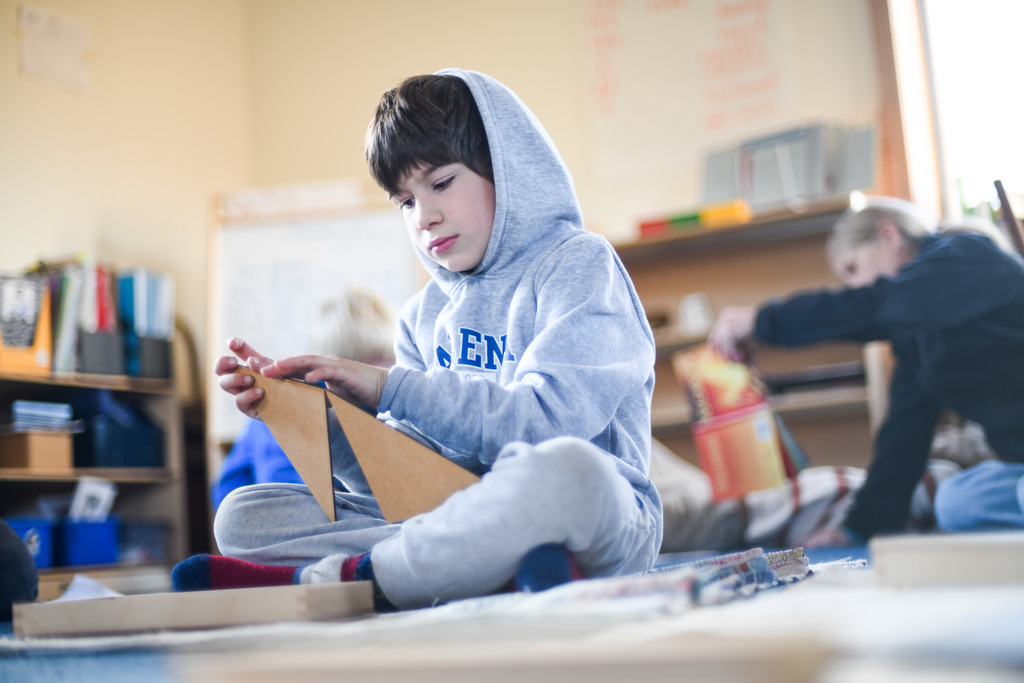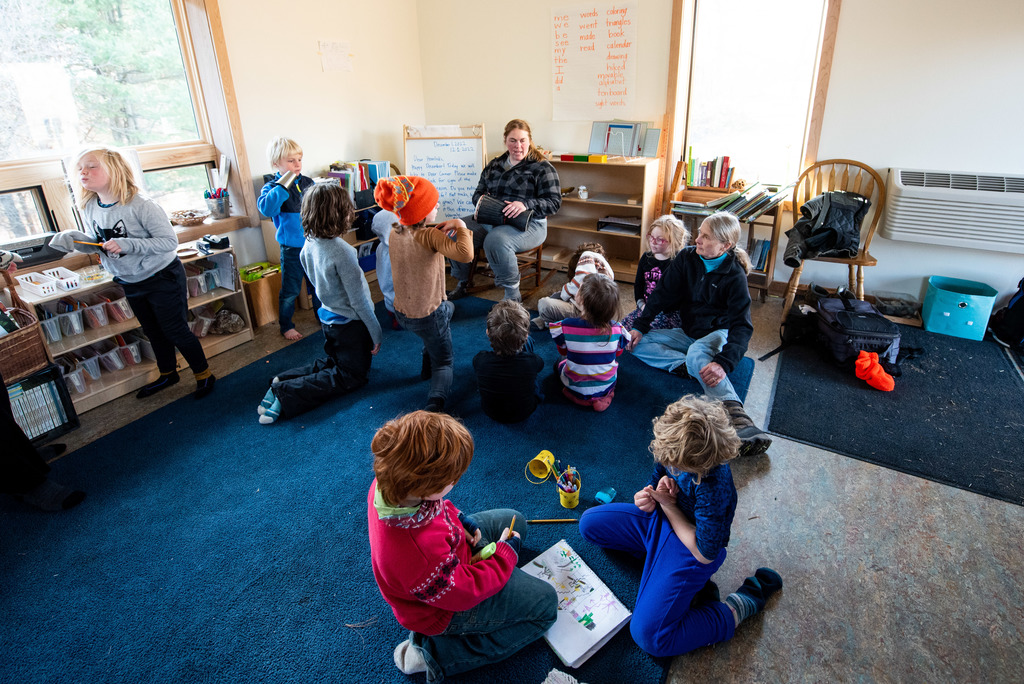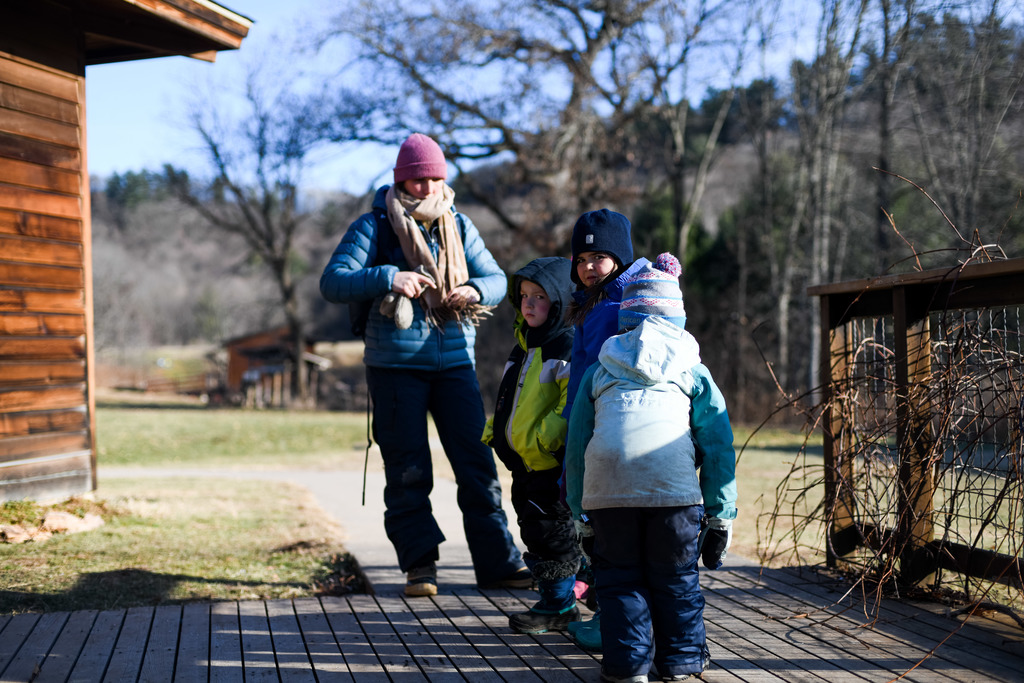 Everyone is welcome to join us at the Kickapoo Valley Reserve for a delicious, organic pancake breakfast prepared by Luke Zahm of the Driftless Cafe. Live musical entertainment featuring David Landeau, the "King of Kids Music," and more! Buy pre-sale tickets at the link below or purchase them in person at the La Farge State Bank.
https://www.kickapoovalleyforestschool.org/o/kvfs/events?id=16481141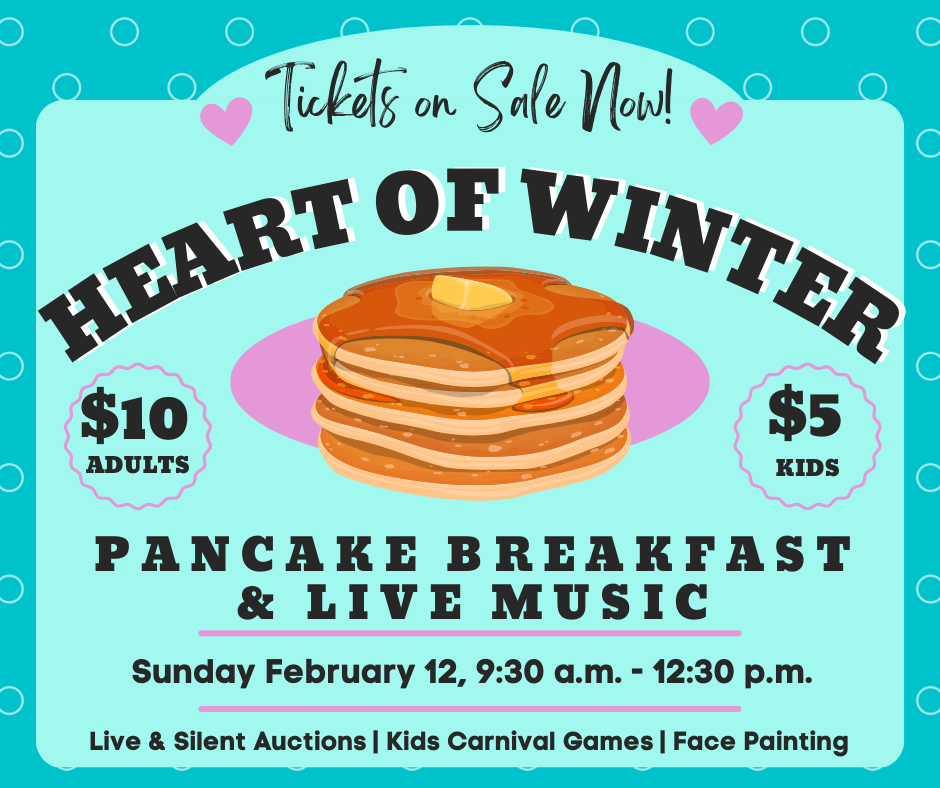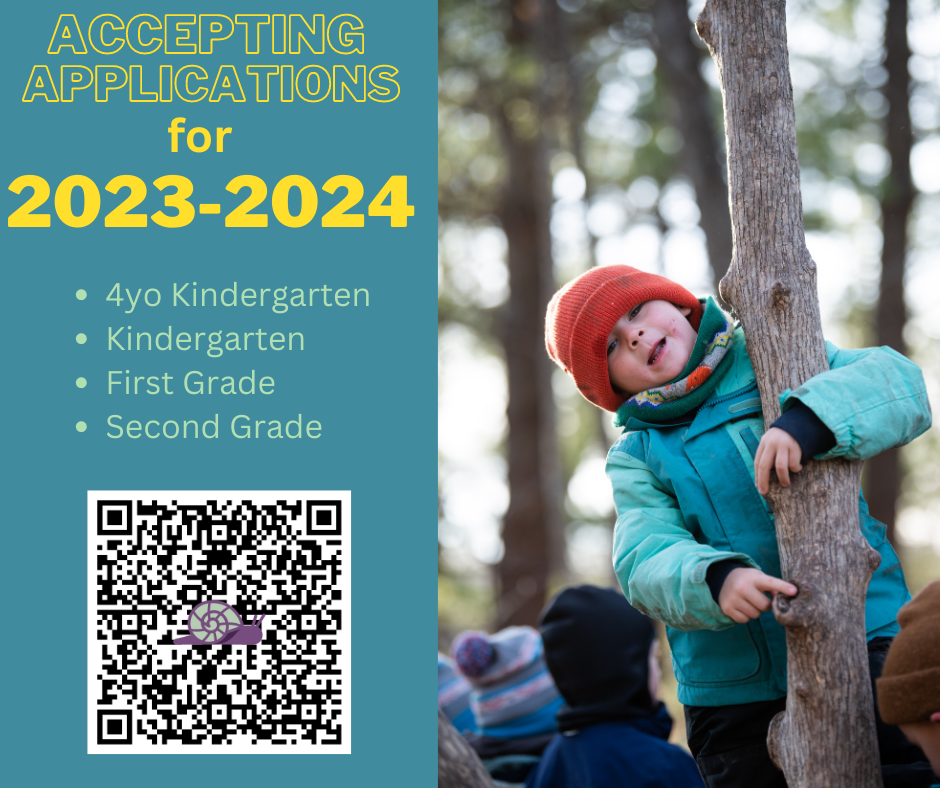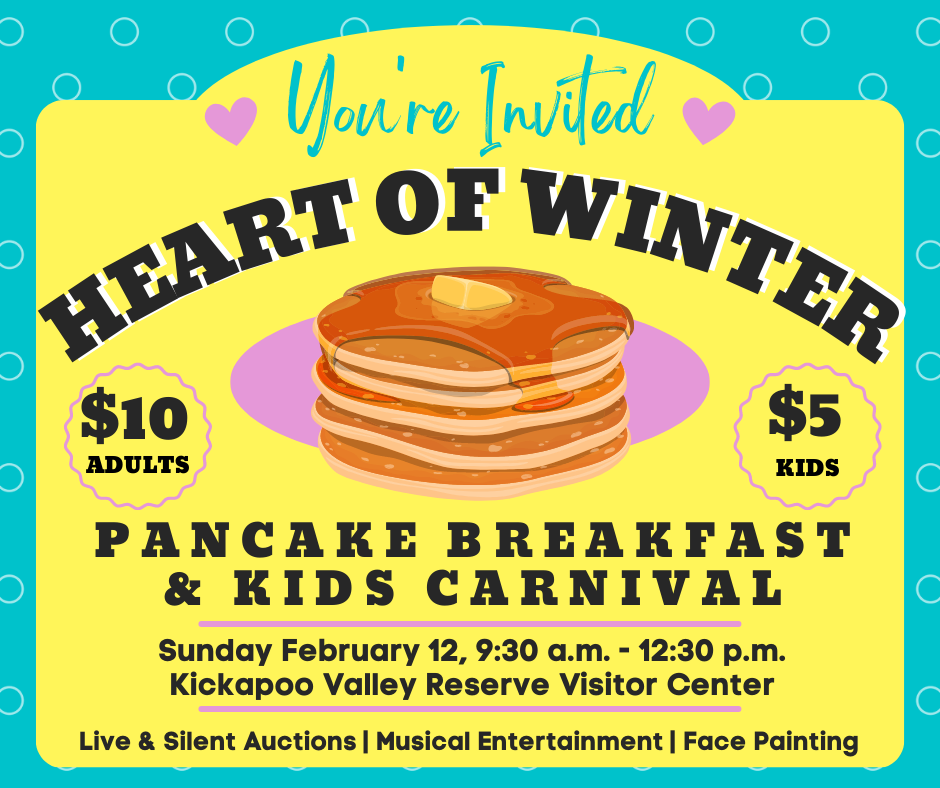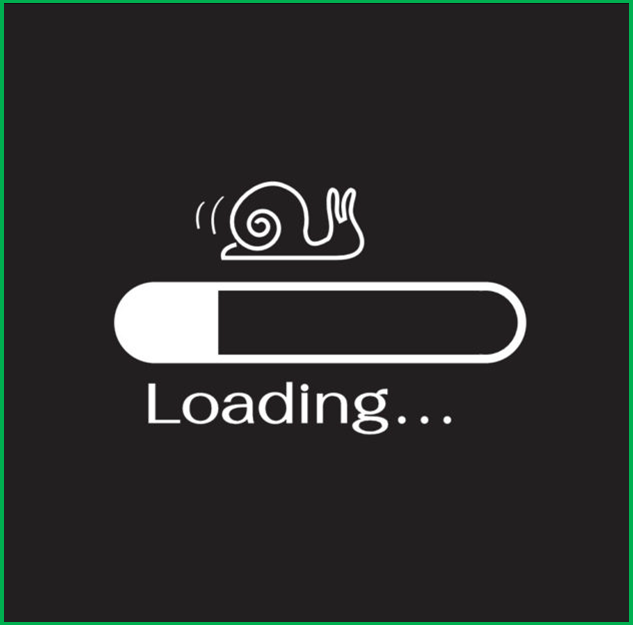 February 1st is right around the corner! Reach out to us with any questions as you're considering KVFS for your young learner!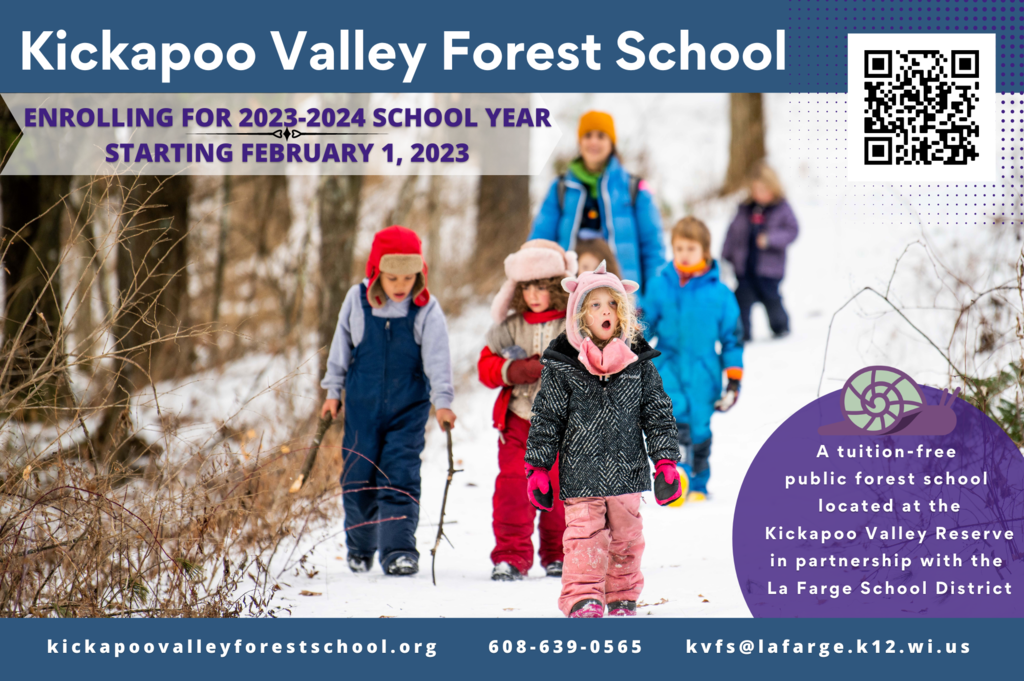 KVFS is two hours delayed today

Forest School students are READY for more snow!! It was fun and challenging to learn how to get into and out of the ski bindings and trying out snow shoes on what little was left of the snow. However now they are excitedly awaiting an opportunity to take their skis out into some fresh snow! Lets go Winter! #winter #crosscountryskiing #learningtoski #forestschool #optoutside #outdooreducation #publicforestschool #wisconsinforestschool #kickapoovalley #driftlesswisconsin #kickapoovalleyforestschool #lafargewi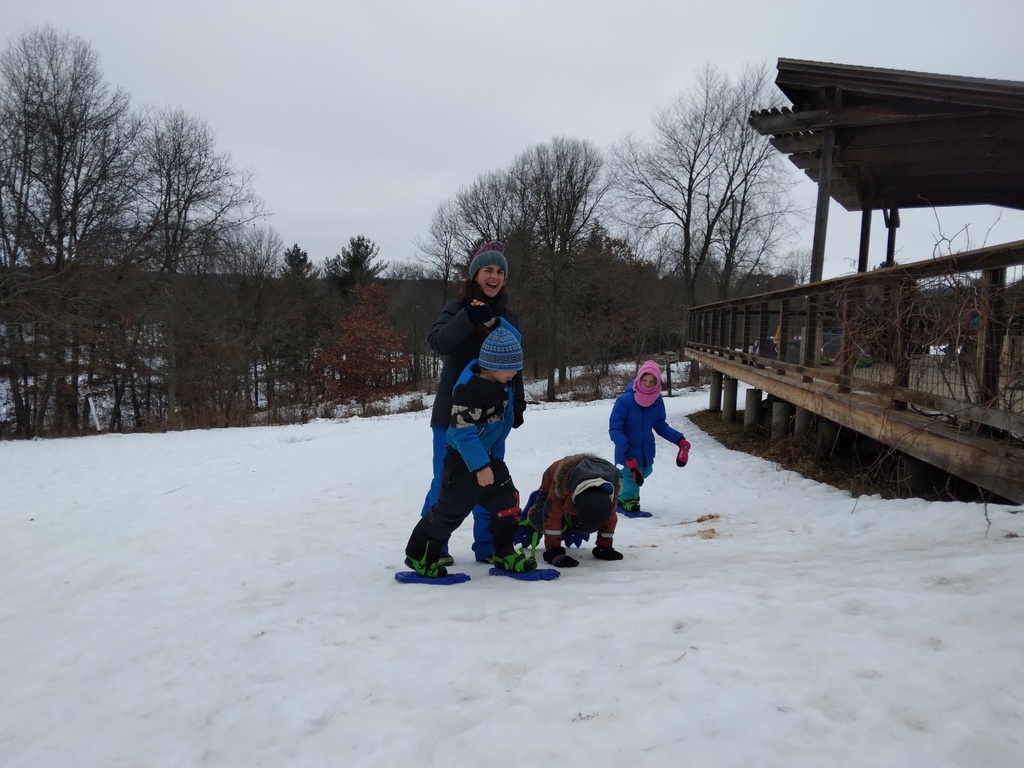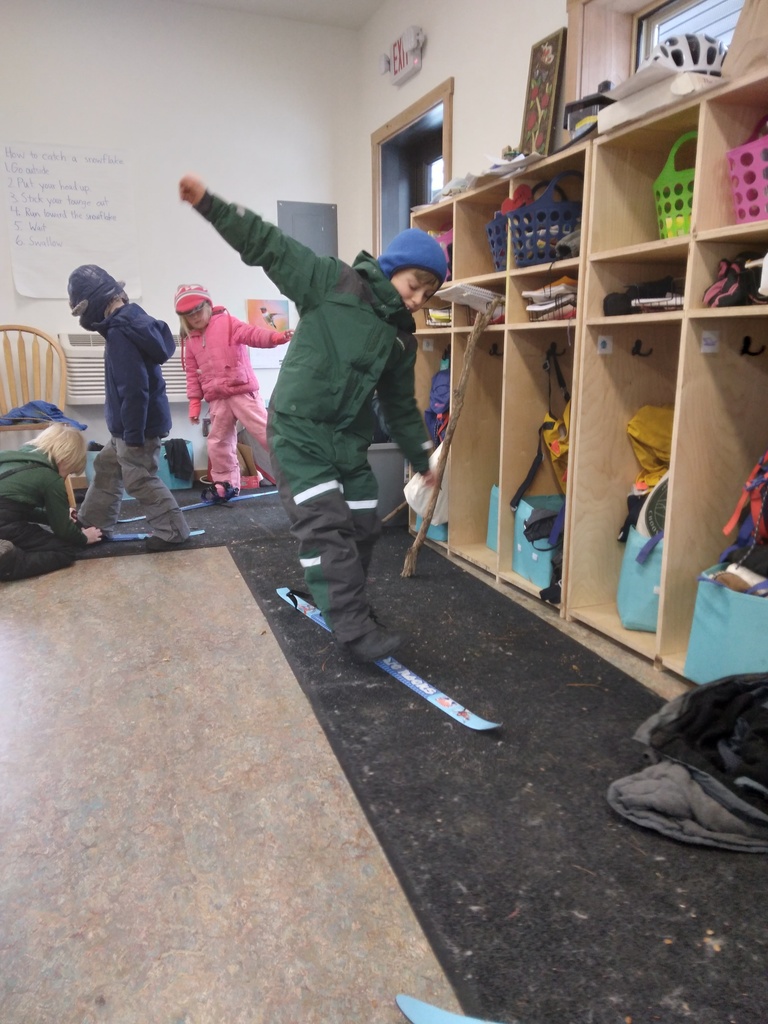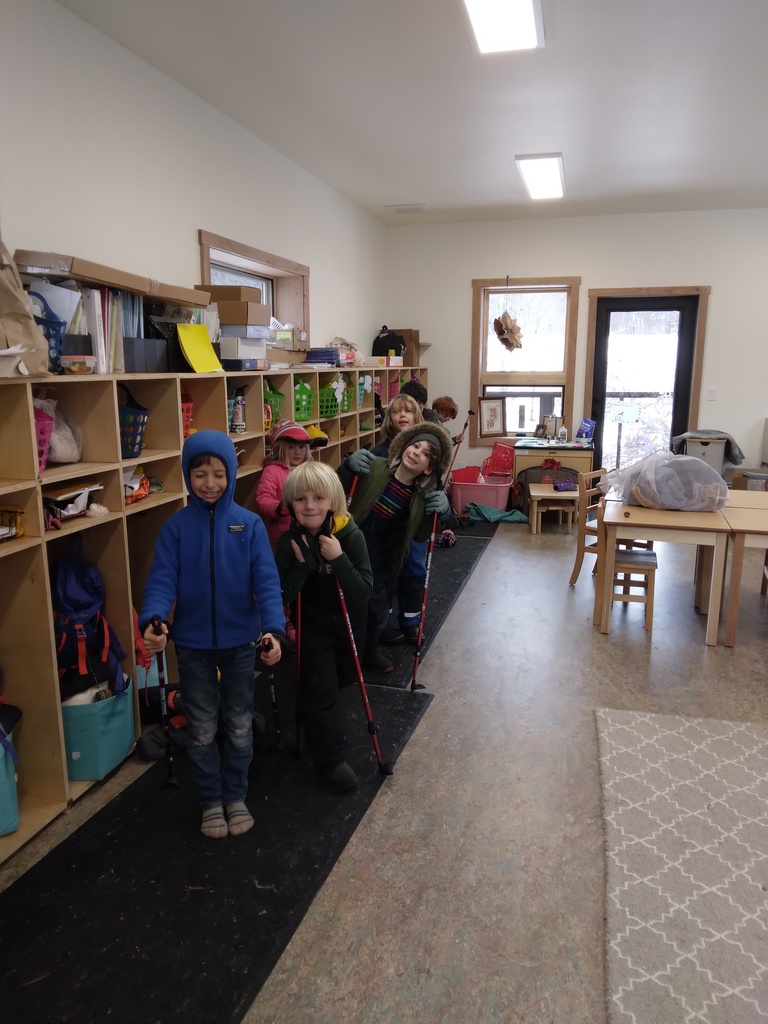 "They [schoolhouses] should be built in a woods beside a stream. Where you can wade, swim, and be comfortable in the summer, and slide and skate in the winter. The windows should be cut to the floor and stand wide open so that the birds and butterflies could pass through. You ought to learn your geography by climbing a hill, walking through a valley, wading creeks, making islands in them, and promontories, capes and peninsulas along the bank." -Gene Stratton-Porter #forestschool #kickapoovalleyforestschool #natureinspiredlearning #learningoutside #optoutside #KVFS #LFSD #KVR #lafargewi #wisconsin #wisconsinforestschool #kickapoovalley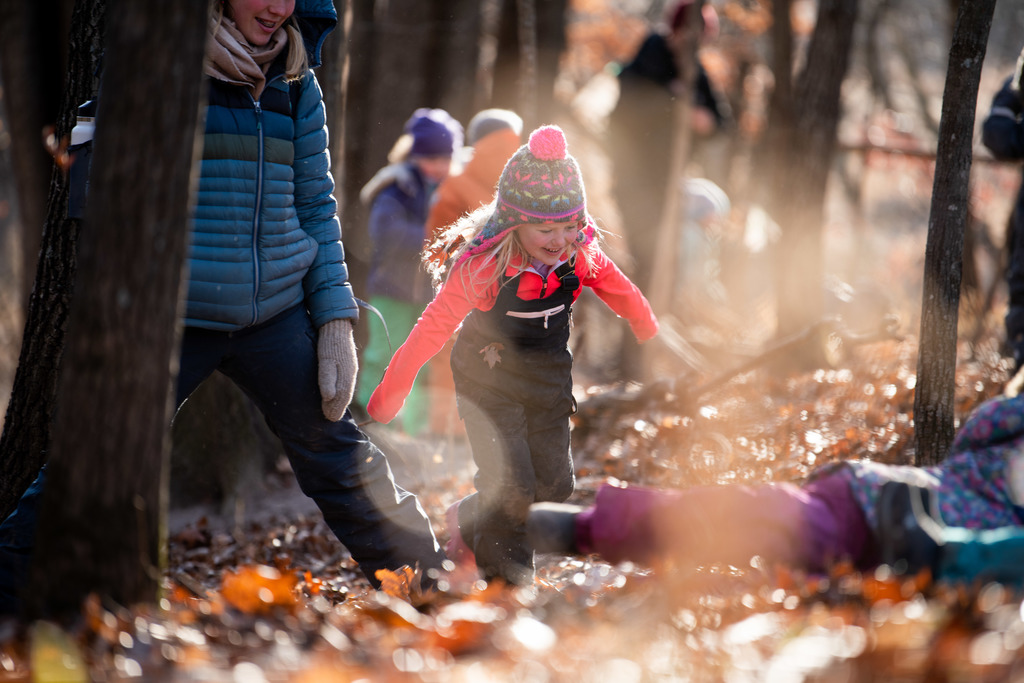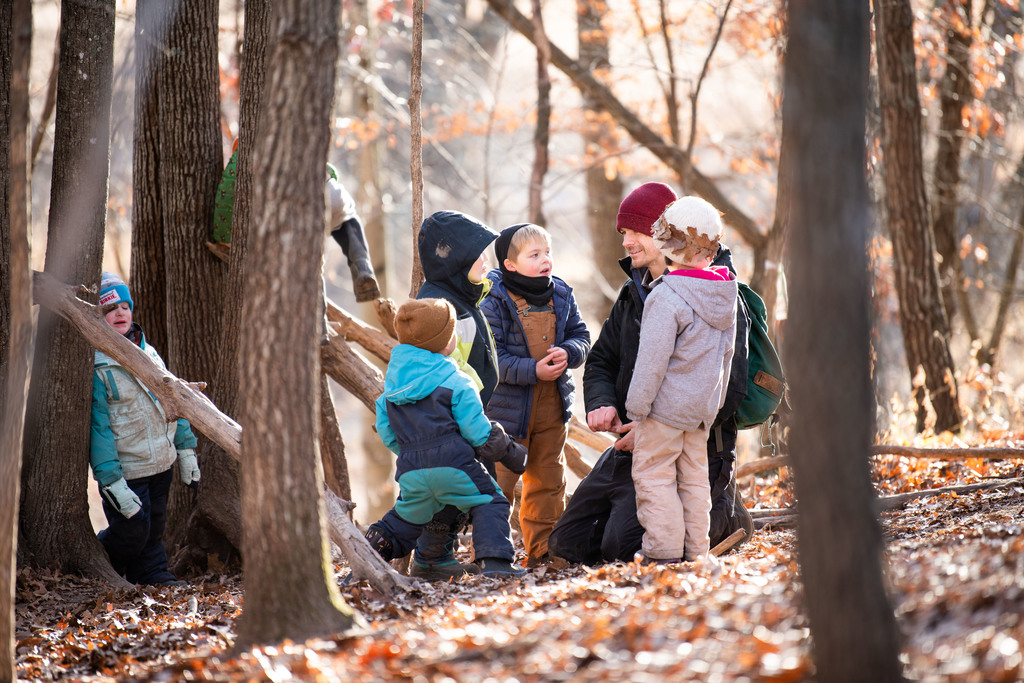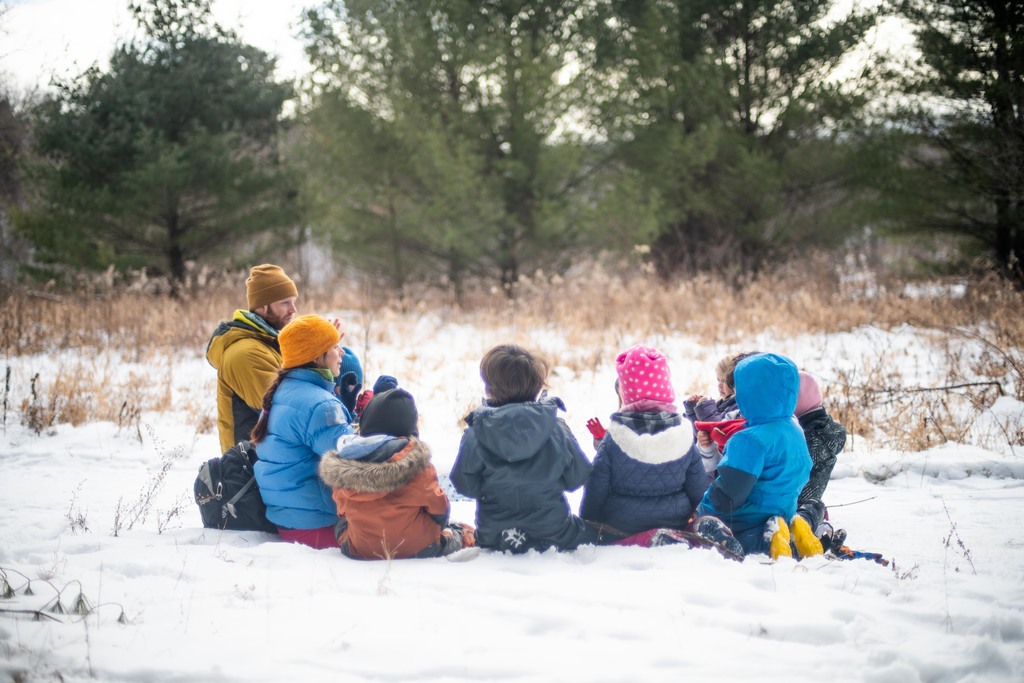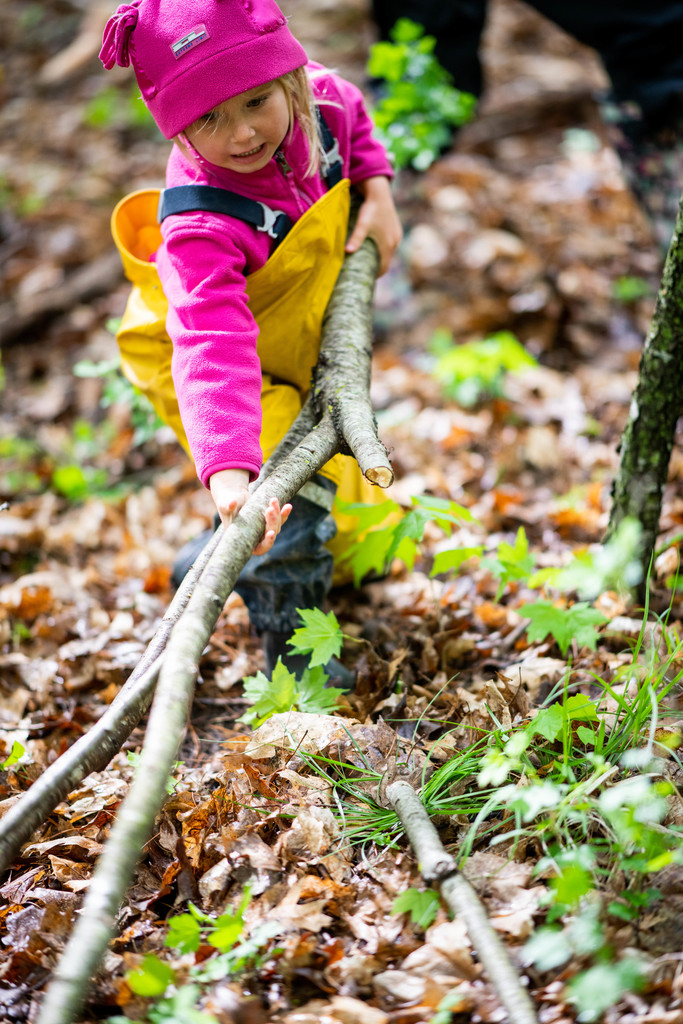 Not so long ago Forest School students and their families enjoyed a lantern walk and some fireside snacks as a way to enjoy the shortest day of the year. When working on something at school, having the element of purpose added to the activity makes it that much more meaningful! What fun it was to enjoy and celebrate the season! Thank you ! #forestschool #forestcharterschool #optoutside #ourdooreducation #kickapoovalleyforestschool #lafargewi #LFSD #KVFS #kickapoovalleyreserve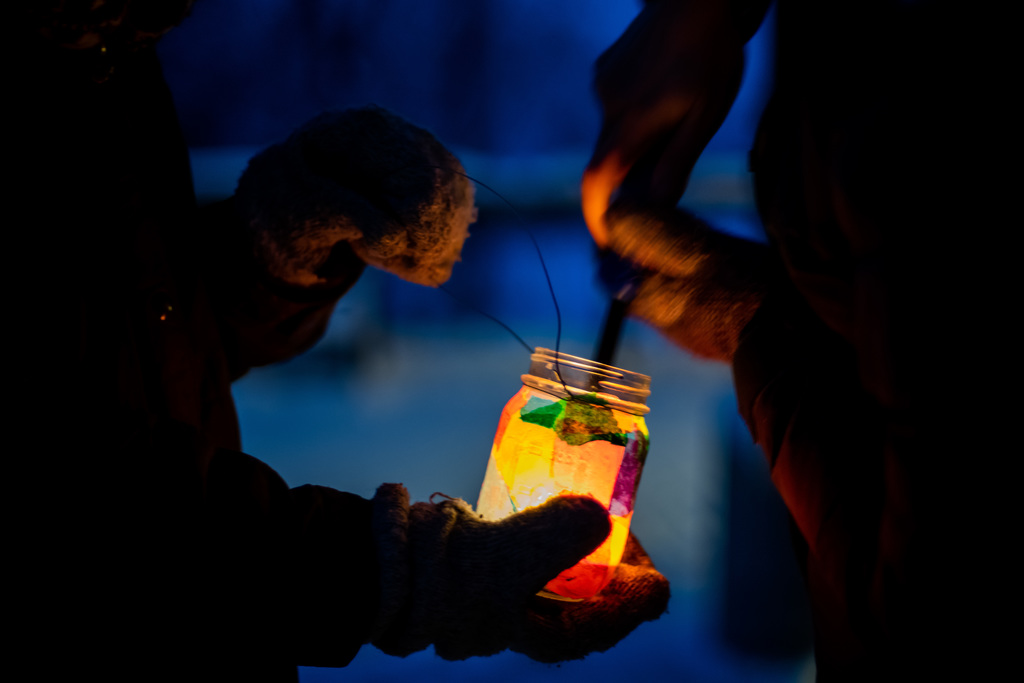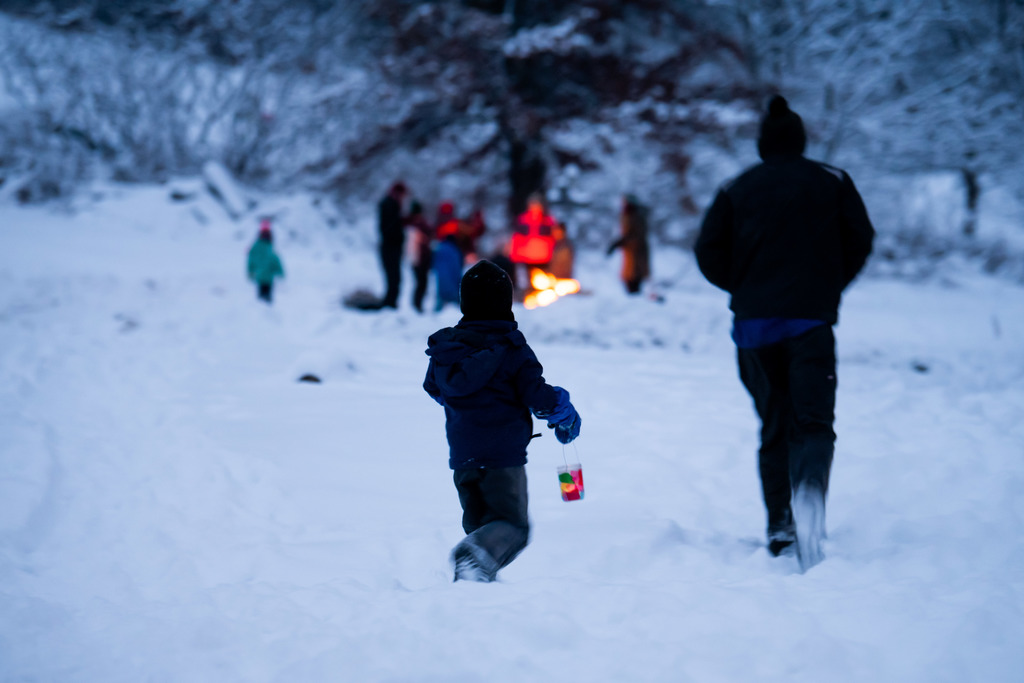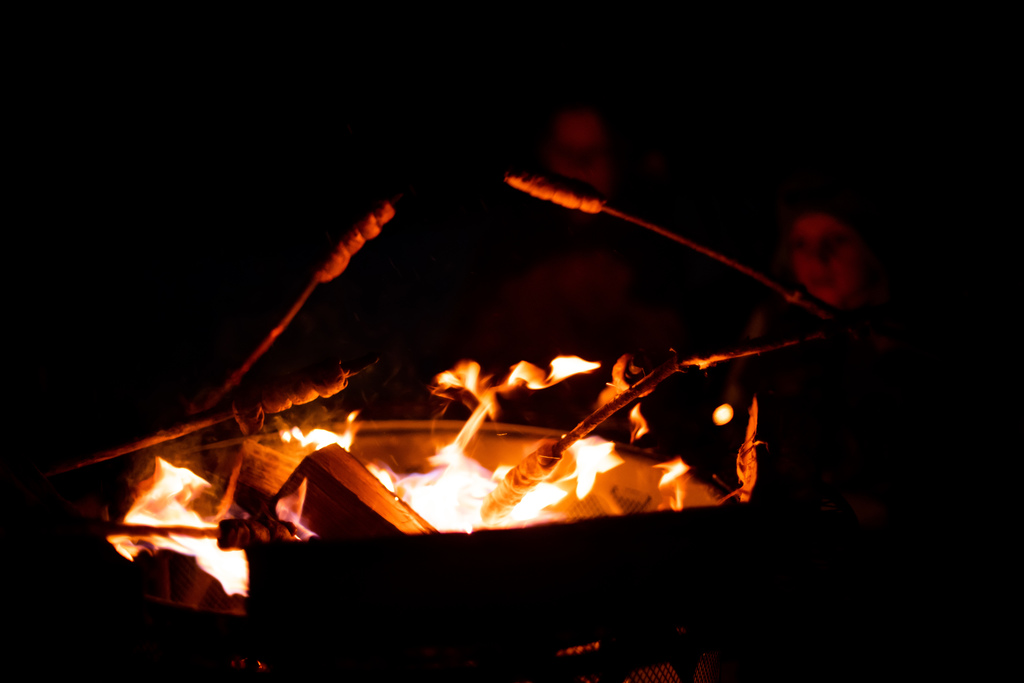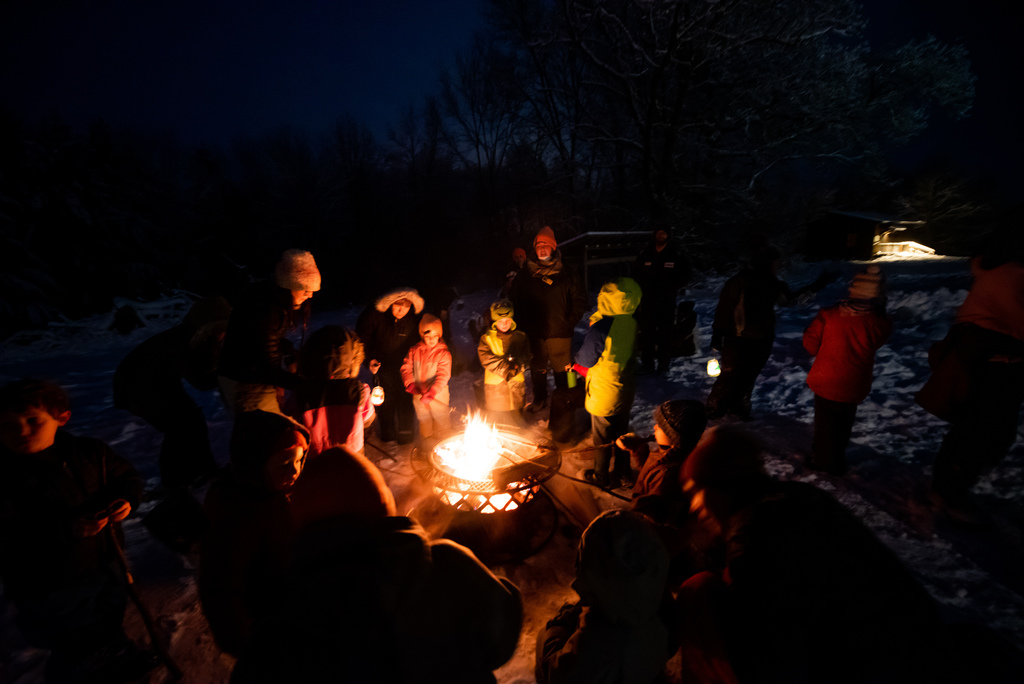 Kickapoo Valley Forest School will be delayed by two hours on Thursday, January 5.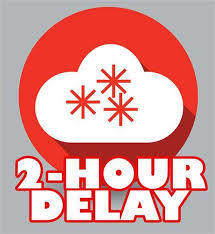 As warm and cozy as our classroom spaces are where we play math and reading games, paint, listen to stories or create beeswax sculptures, the wonderland of winter is always beckoning us outdoors. There we find a different kind of warmth, one that is created from us, from moving, playing and exploring. Wisconsin winters can be long but if we embrace it, it flies right by! One way that we know many people enjoy winter is to watch birds, often from inside ones house or with a pair of binoculars. Forest school has a recommendation for an even more exciting way to observe birds. Next time before you refill your bird feeder try laying directly underneath it, place a small handful of bird feed on your coat and see what happens! #forestschool #moresnowplease #wisconsinforestschool #lafargeschooldistrict #optoutside #natureschool #wisconsin #kickapoovalleyreserve #birdwatching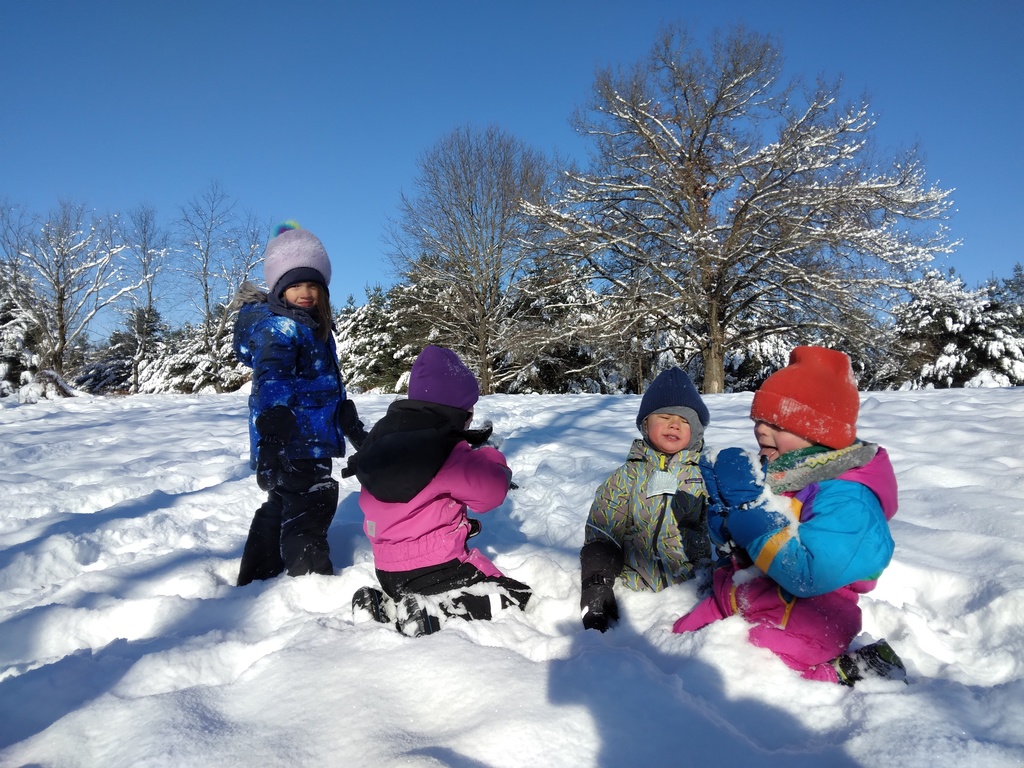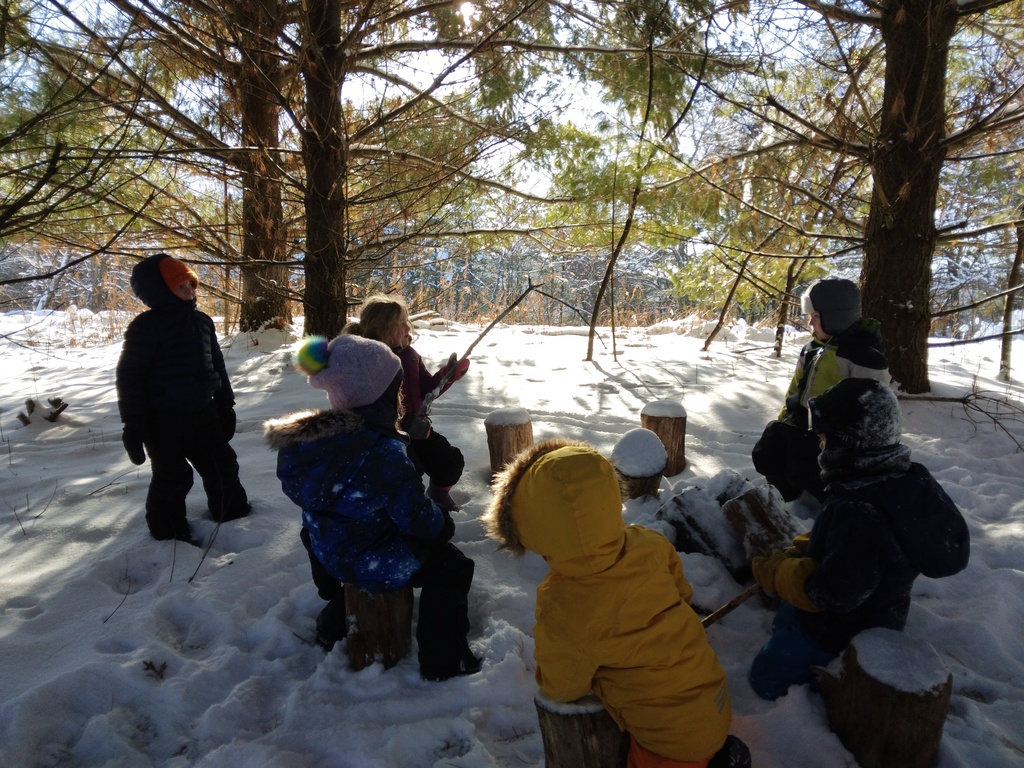 KVFS will run on a 2-hour delay today, Tuesday, Jan 3.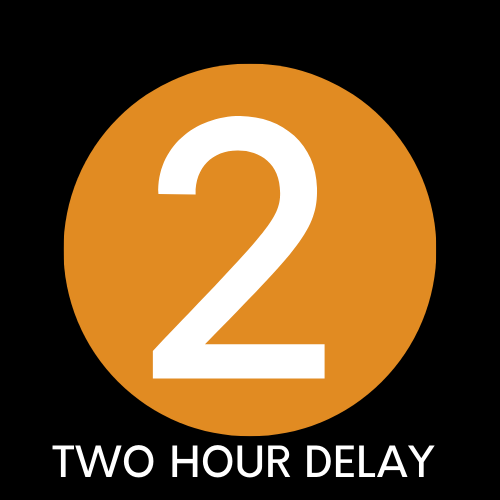 Kickapoo Valley Forest School will be CLOSED on Thursday, December 22 due to the Winter Storm Warning. Our Winter Break was scheduled to begin on Friday, Dec 23- school will resume on Tuesday, January 3. Have a safe and snowy break, KVFS Friends and Families!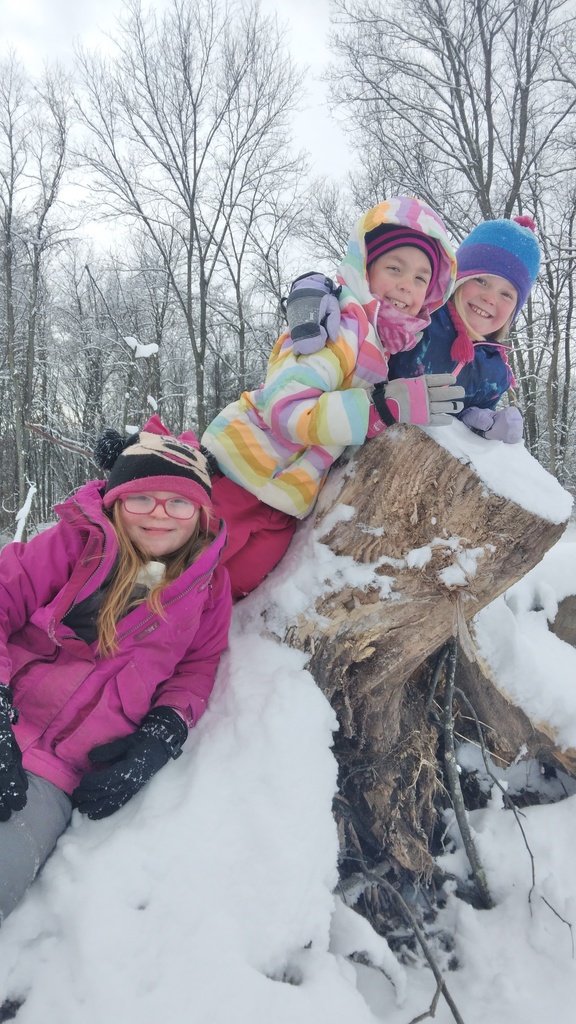 Snow! Glorious, creative and truly exhausting snow! We have an abundance of snow and it is such a creative delight! Snow angels, snow octipi, snow dragons... snowmobiles made out of snow, they're not very fast but they do the trick. Forest schooling takes an adventuresome spirit and luckily Wisconsin seems to have lots of hearty, adventuresome people! #lafargewi #kvfs #forestschooling #forestschoolsofwisconsin #optoutside #schoolingoutdoors #kickapoovalleyforestschool #winterwonderland #wisconsin