Thank you teachers, staff, students and families for a beautiful first day back to school! Enjoy the long weekend and we will see you all on Tuesday! #backtoschool #forestschool #lafargeschool #lafargewi #kickapoovalleyforestschool #learningoutside #optoutside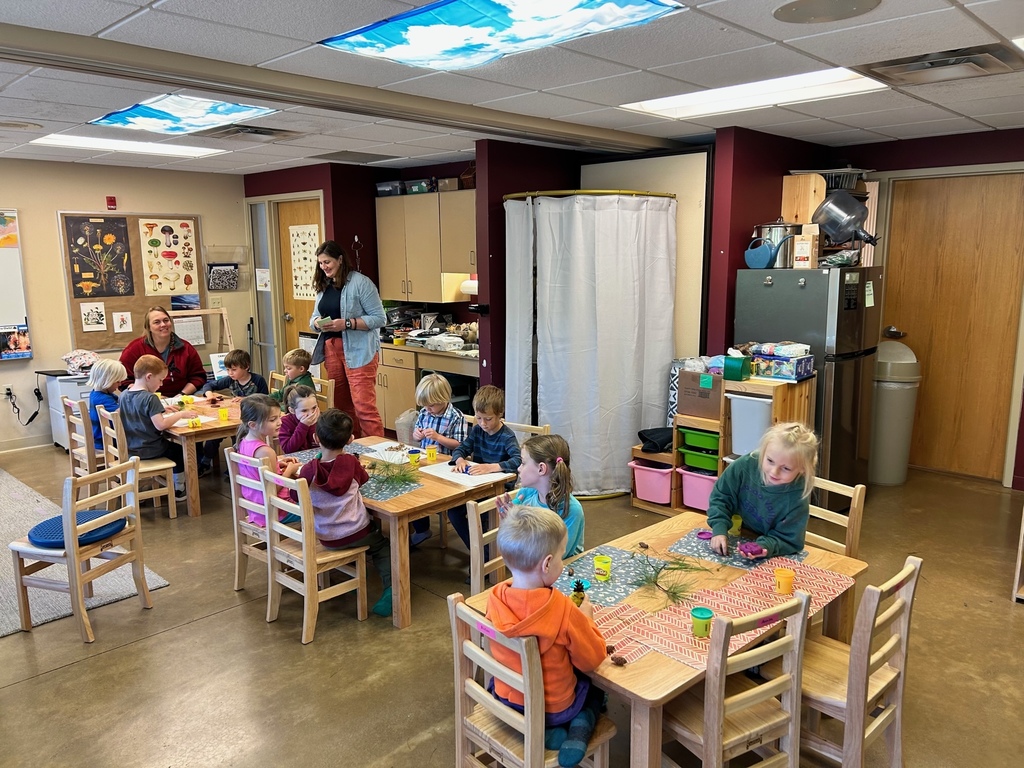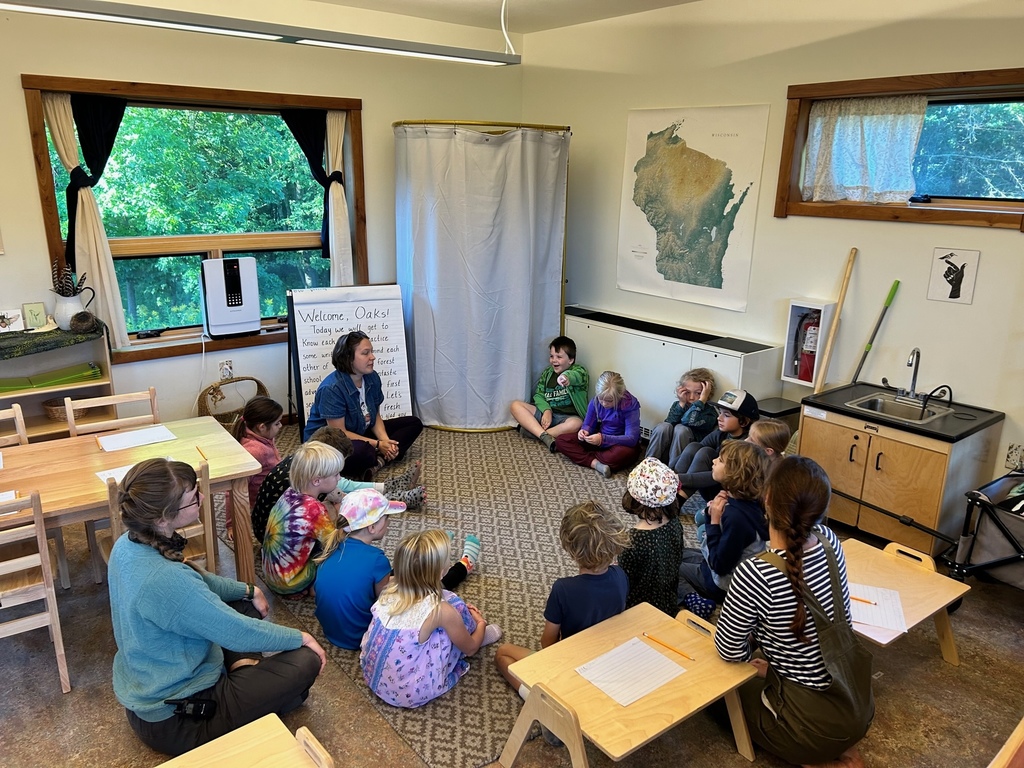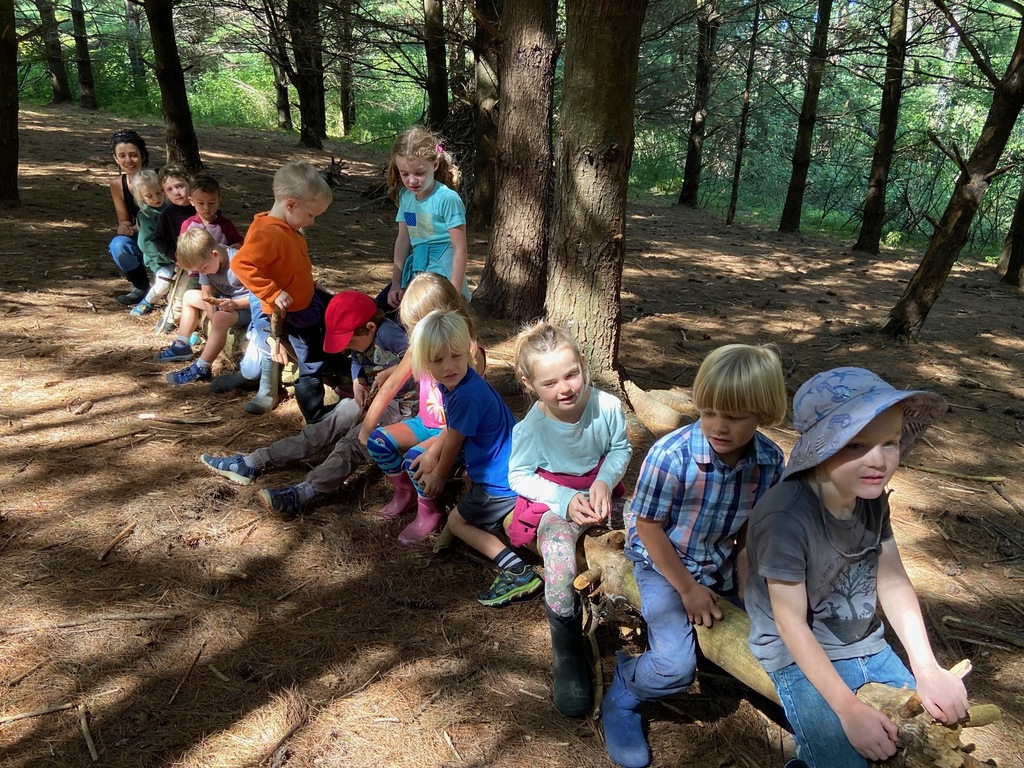 Update to salsa party!

Salsa Party!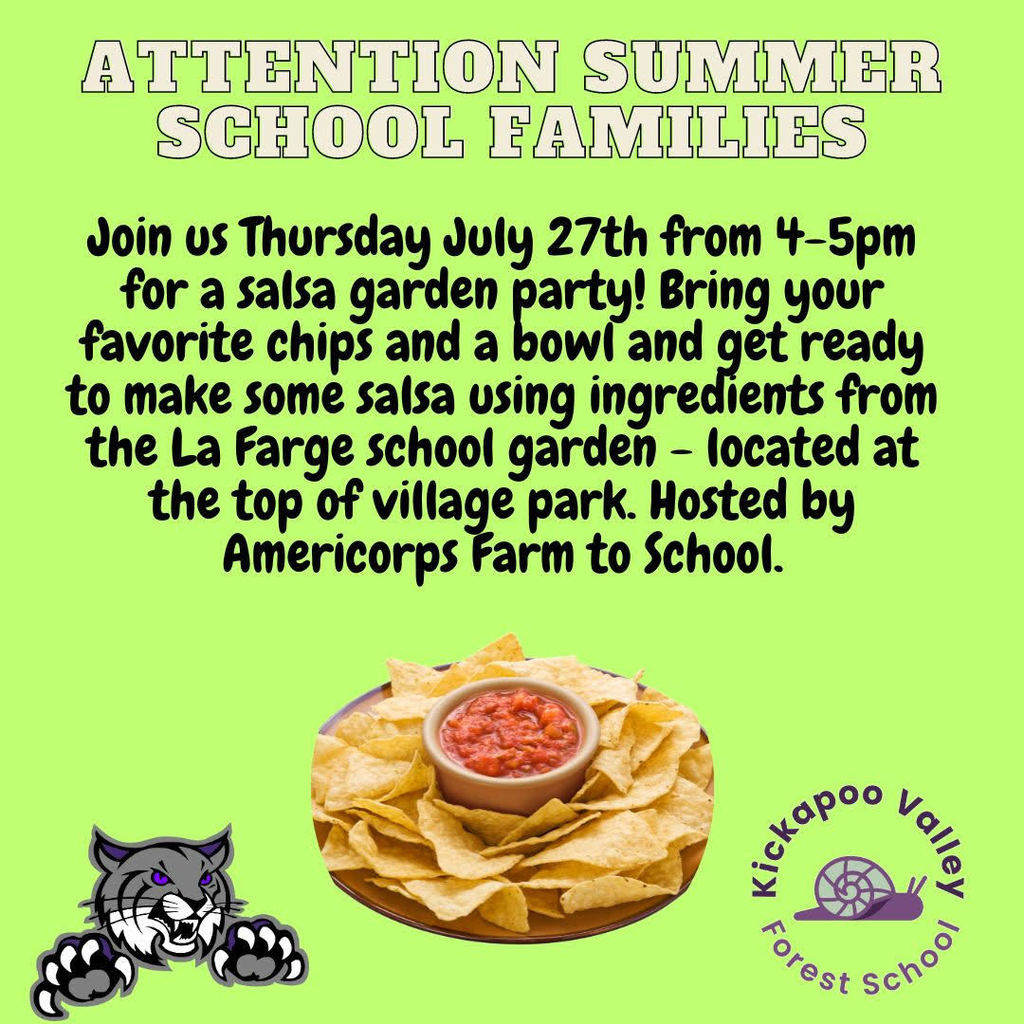 Thanks to everyone who turned out for the La Farge 4th of July parade! #forestschool #lafargewi #learningallthetime #forestschoolcommunity #publicforestschool #lafargeschooldistrict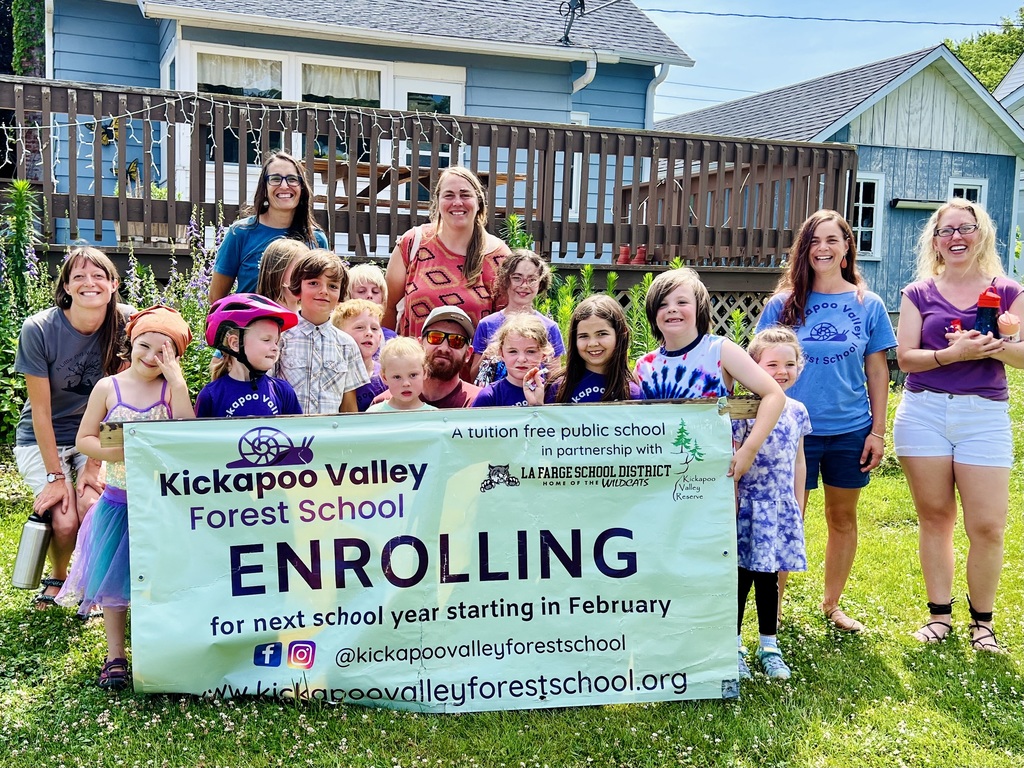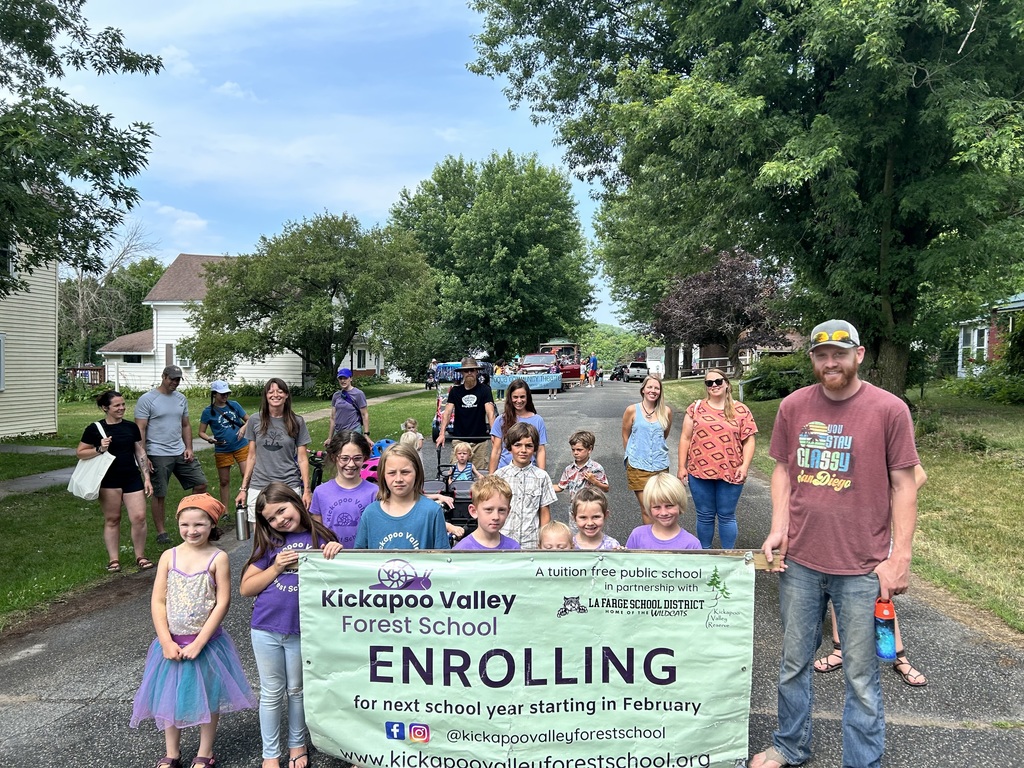 Incoming four-year-old Forest Schoolers and their families enjoyed a beautiful morning playgroup today! Stories, mud kitchen, and exploration of some new natural play spaces in and around the La Farge School District Organic Garden made for a lovely time together. Thank you to Ms. Julia! #LearningFromTheOutsideIn #ALittleDirtNeverHurt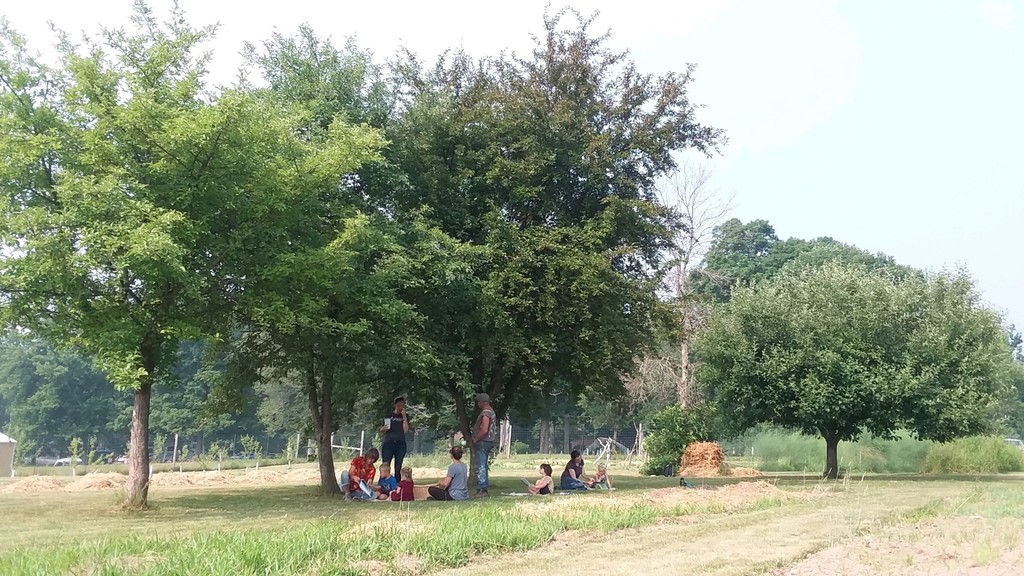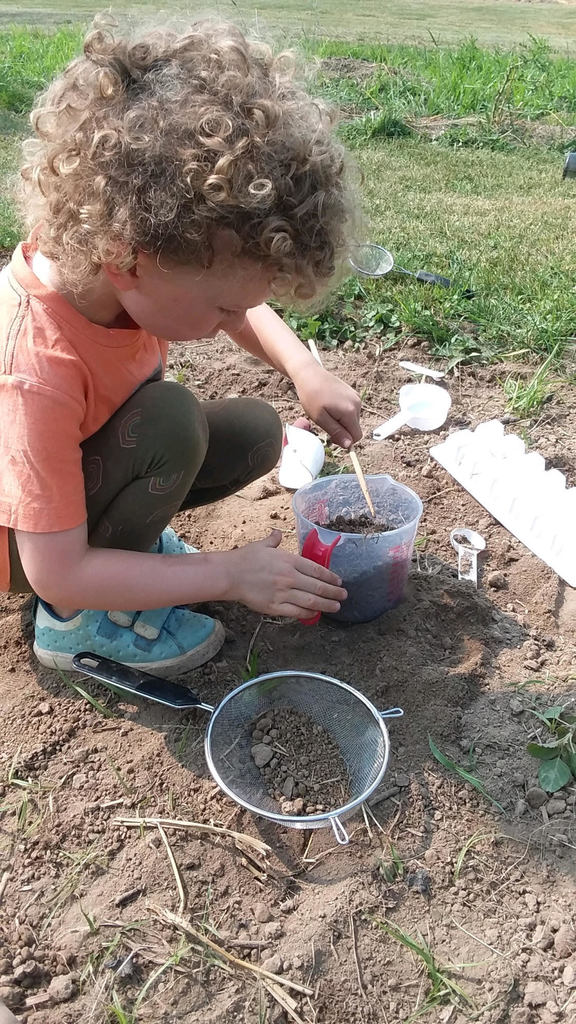 KVFS 1st graders have been so lucky to work with volunteer Laurel Lee this spring as a guest artist. After a few weeks of landscape drawing techniques, this morning the children packed their watercolors and took a hike, where they were prompted to paint something inspired by the pond. How wonderful it is to be a forest schooler! #LearningFromTheOutsideIn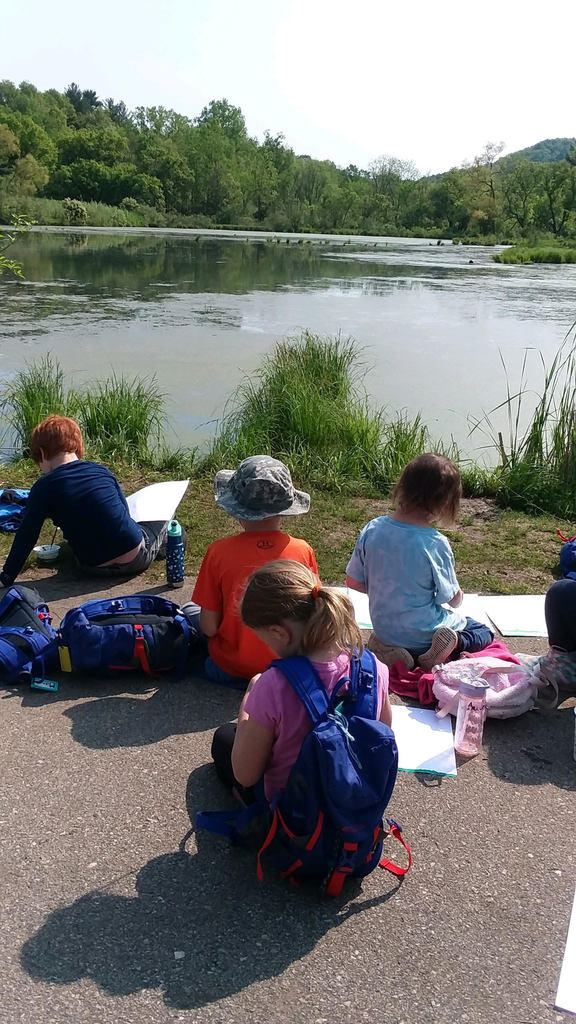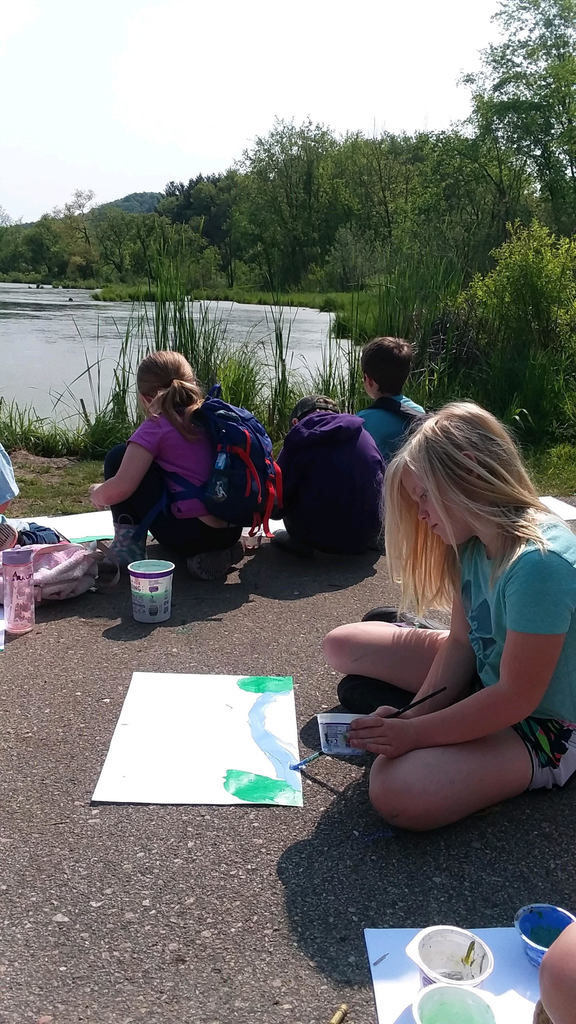 "My feet touch the earth. My hands touch tall grasses. My face touches sky. I run through the morning. I am alive in this world." -from 'Breathe and Be' by Kate Coombs #outdooreducation #forestschool #kickapoovalleyforestschool #publicforestschool #optoutside #lafargewi #wisconsin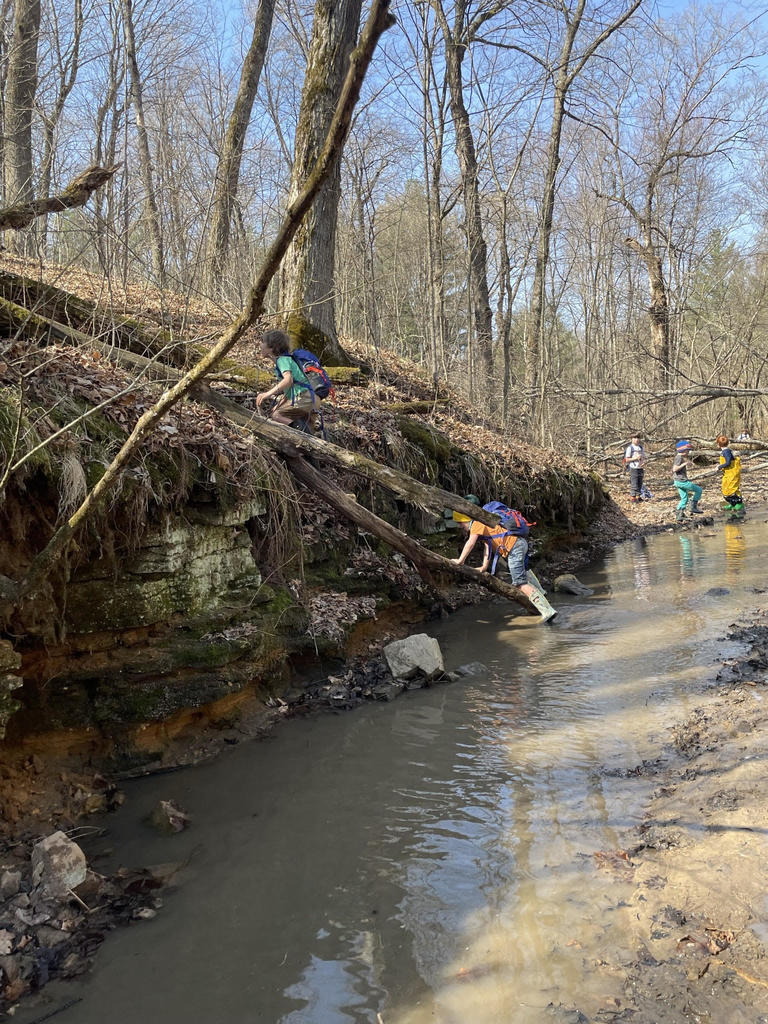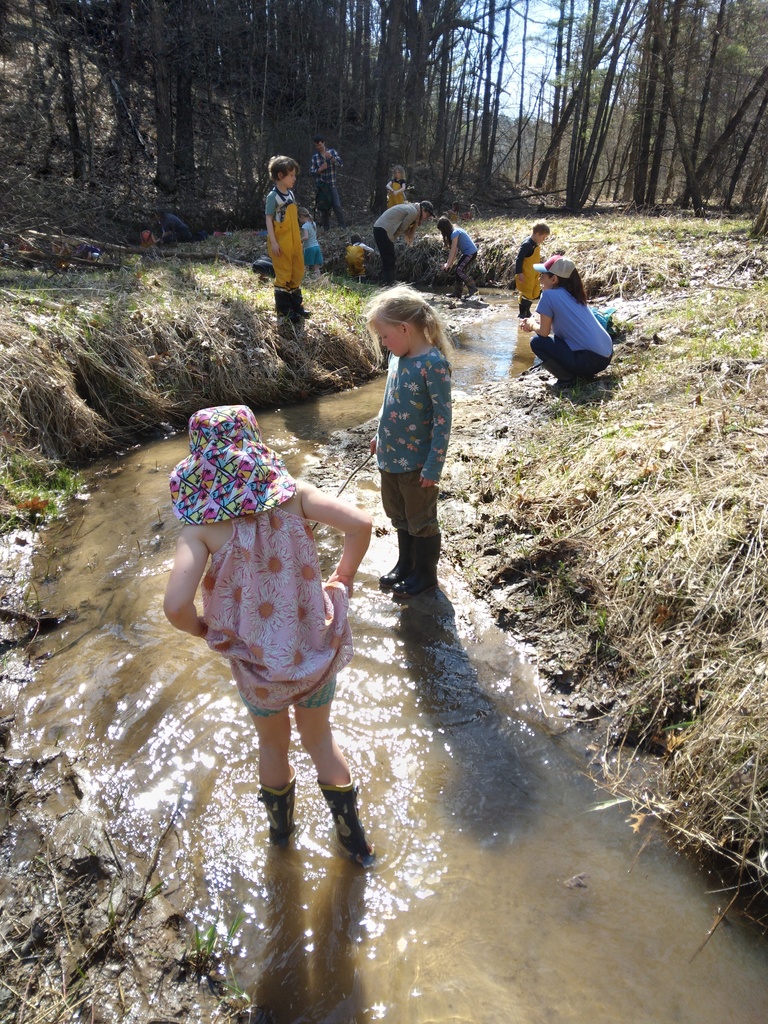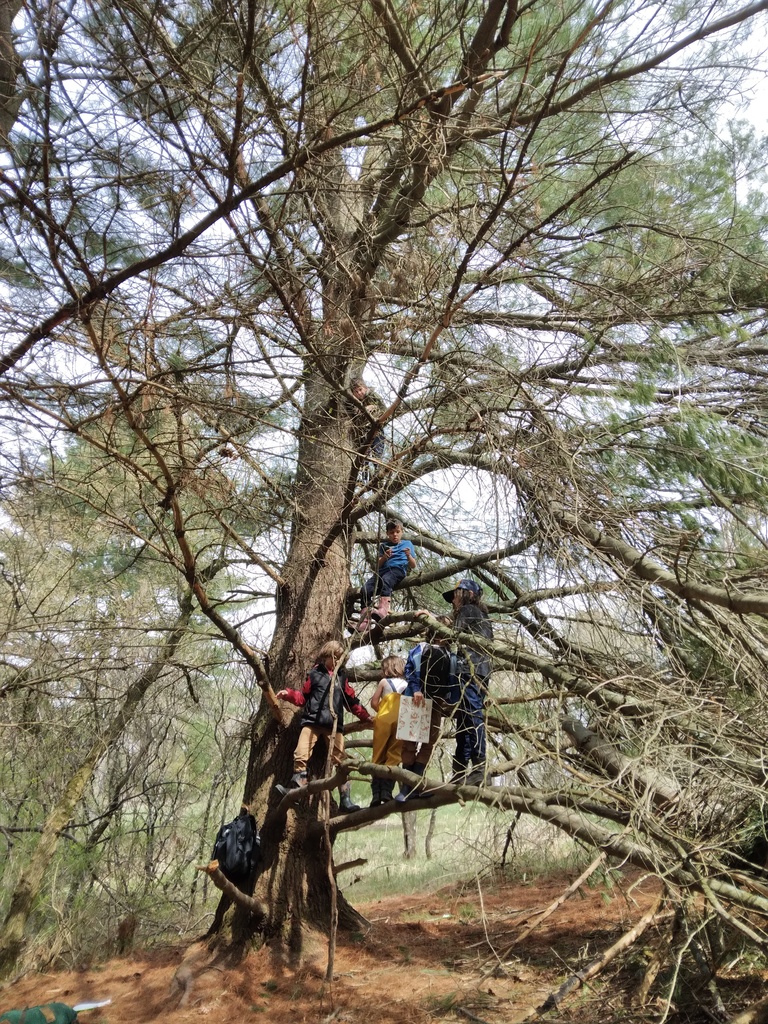 Are you enthusiastic about early childhood education and spending large parts of the day outside all year? KVFS is seeking more staff to join our collaborative team of 4K - 2nd grade educators serving young children in a public forest school charter. Join us in implementing a child-led, place-based and inquiry-based forest school curriculum where children explore, learn healthy risk-taking and grow into resilient individuals who care about our natural environment. #publicforestschool #kickapoovalleyforestschool #lafargeschooldistrict #learningoutside #learninginallweather #forestcshool #lafargewi #kickapoovalleywi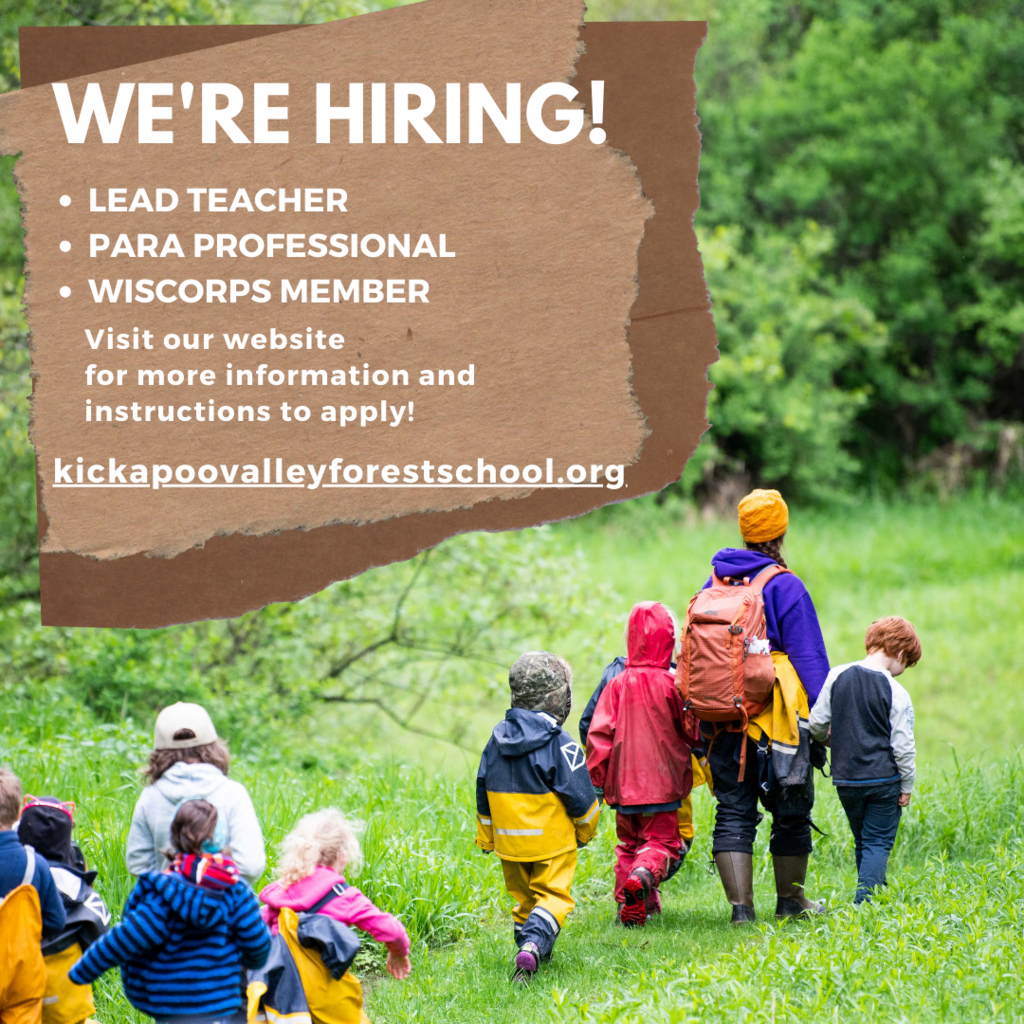 Early Childhood Education Majors from UWL visited KVFS with their professor Heidi Masters as part of the new class that Masters is offering called Learning with Nature. Students met with members of the KVFS Leadership Team for a Q&A and to learn about the ways in which KVFS is different from a traditional public school. They then hiked out in the field to have a guided observation of KVFS children at play. #forestschool #outdoorlearning #highereducation #UWL #teachertraining #KVFS #KVR #kickapoovalleyforestschool #lafargewi #learning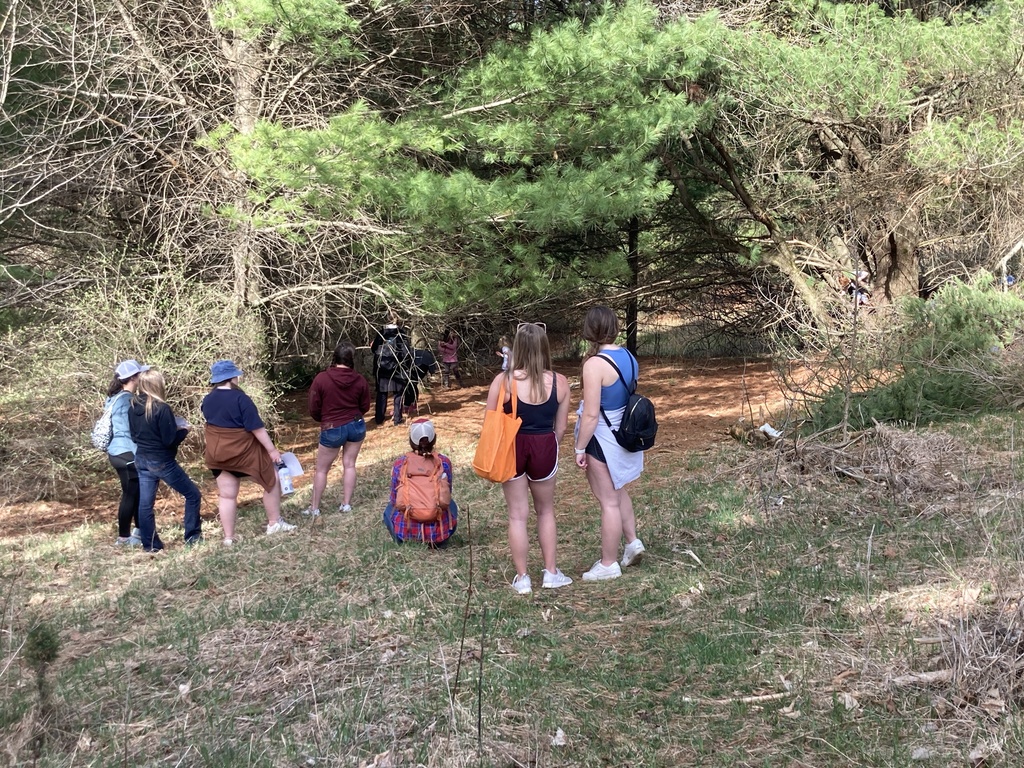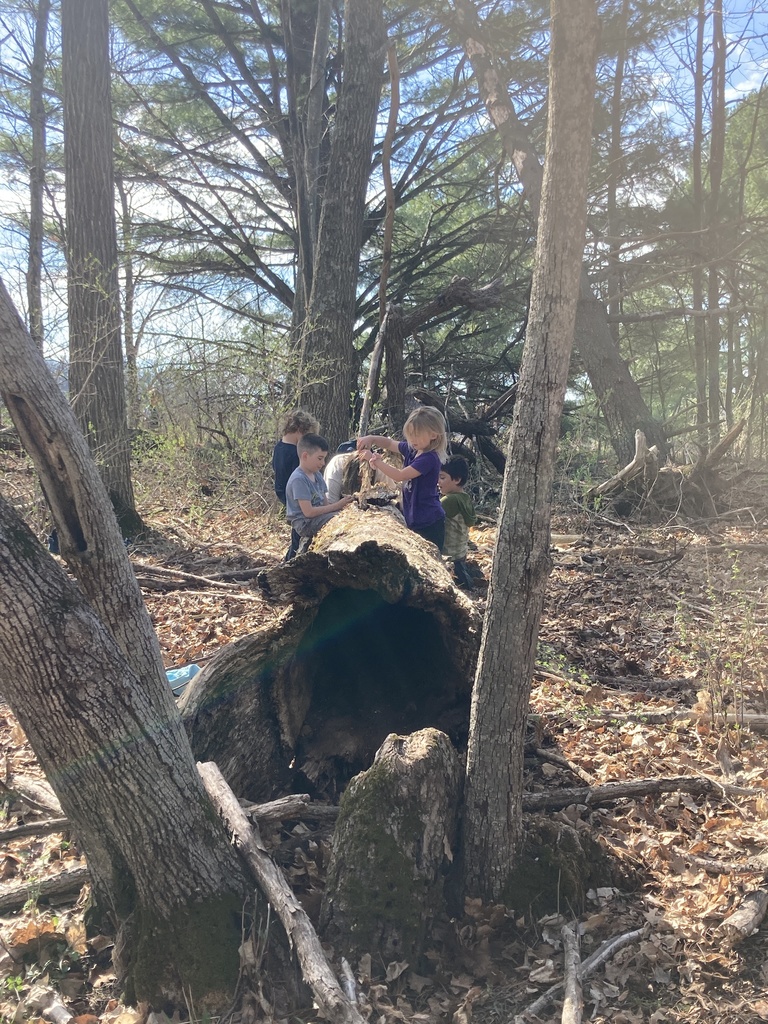 Intrepid hikers make their way to that special place, the creek! The sun is shining, the birds and frogs are loud. Hands and feet are finding the ground. Finding their own loud voices! Gazes attune to the immense detail all around. Scan the waters surface and then reach through to unearth a colorful stone. What will they build today? What will they build tomorrow? This creek, like many creeks, has been a place of learning for a long, long time. #forestschool #kvfs #lafargewi #optoutside #learningoutdoors #natureschool #publicforestschool #kickapoovalley #kvr #leaningallaround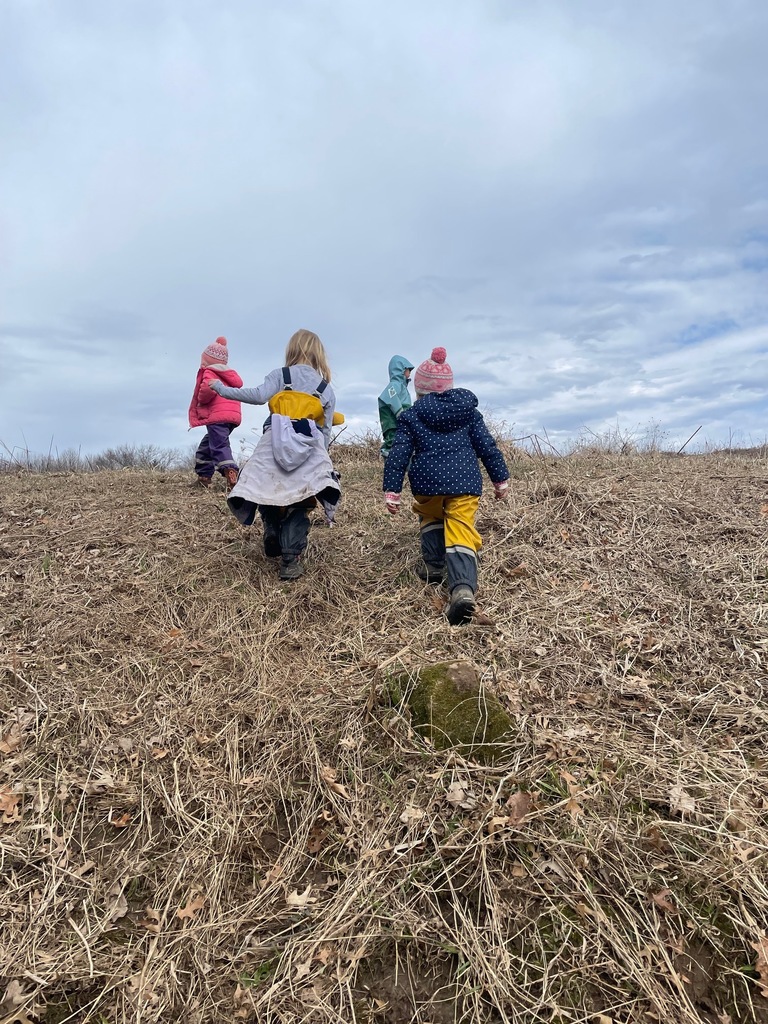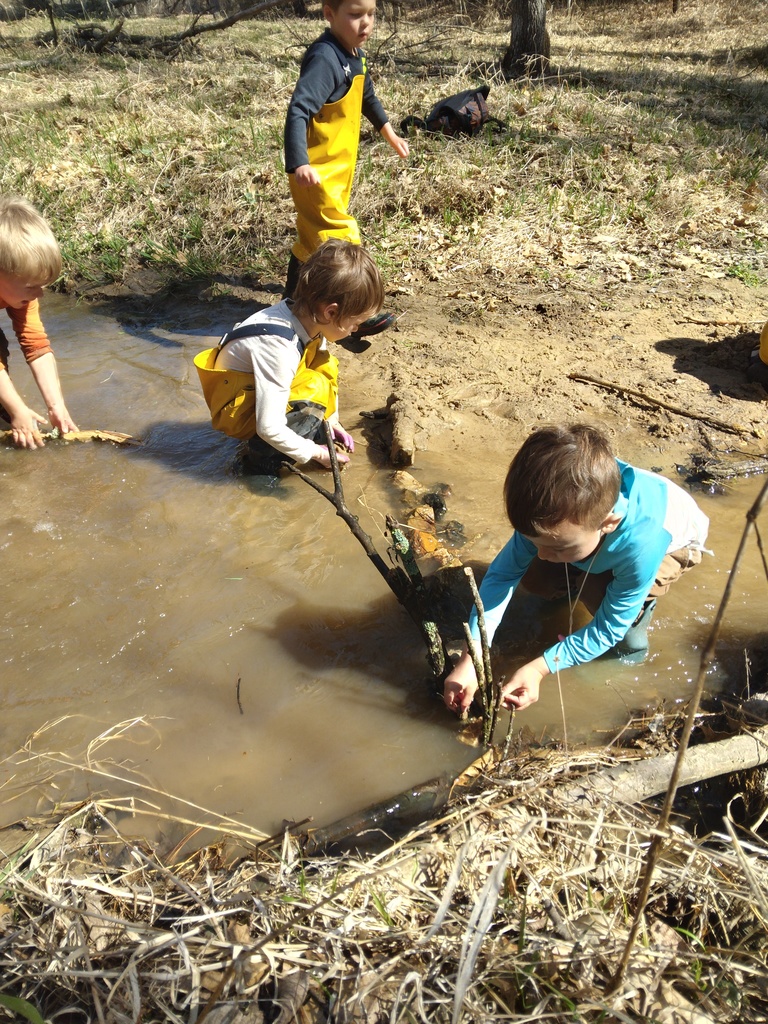 While it is fun to find your food outside, it's also great to grow some too. We received a plethora of seeds from a Seed Savers grant to help us grow the school garden at the district school. Forest school students helped to plant vegetable and flower starts that will be transplanted into the garden late May. They also planted a mixture of flowers particularly appealing to bees to plant at home. :) #americorps #schoolgarden #springtime #learningoutside #optoutside #publicforestschool #kickapoovalleyforestschool #lafargeschooldistrict #wisconsin #lafargewi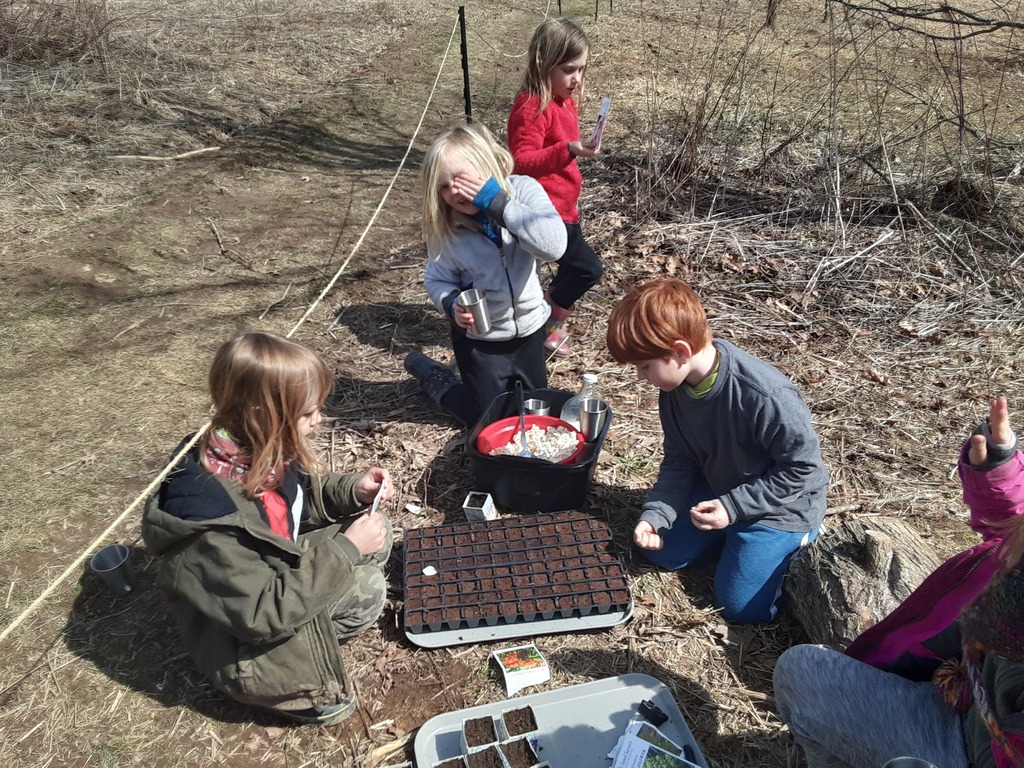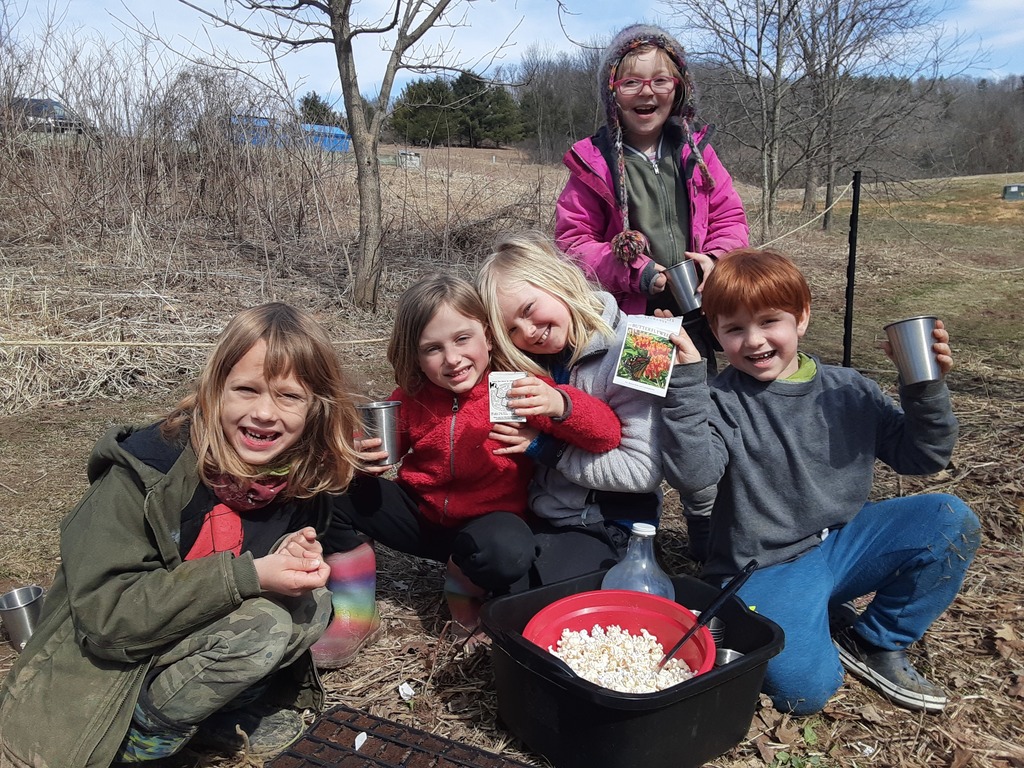 "...we look forward to watching these forest school children grow into confident nature enthusiasts with flexible minds and bodies, compassion for each other and the earth, and the physical, mental and emotional skills to help them step successfully into the wide and beautiful world." -from the "Owlet" issue 2, a seasonal KVFS publication #learning #forestschool #publicforestschool #unitedstatesforestschool #kvfs #lafargwi #lafargeschooldistrict #optoutside #educatinginthegreatoutdoors #kickapoovalleyreserve #kickapoovalleyforestschool #natureisourclassroom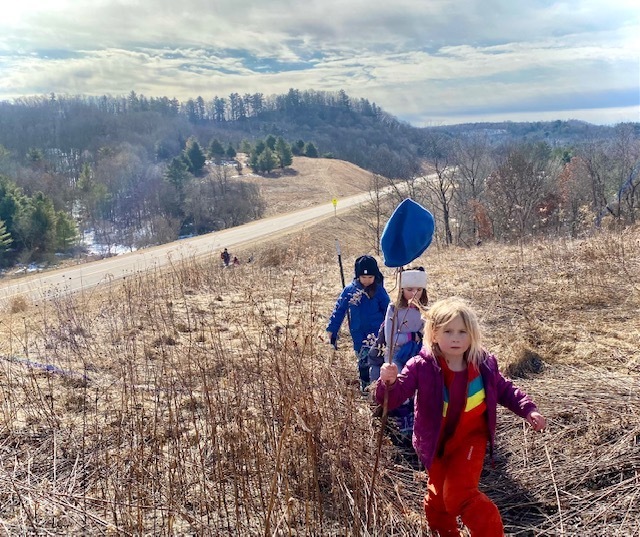 "To create a living relationship with nature and each other is a most essential part of our education today. When young children have this opportunity, it later translates into creating a healthy economic and cultural life as well as genuine caring for the well-being of others and the earth. " - from the "Owlet" issue 3, a seasonal KVFS publication #natureschool #forestschool #publicforestschool #unitedstatesforestschool #kvfs #lafargwi #lafargeschooldistrict #optoutside #educatingintheoutdoors #kickapoovalleyreserve #kickapoovalleyforestschool #natureisourclassroom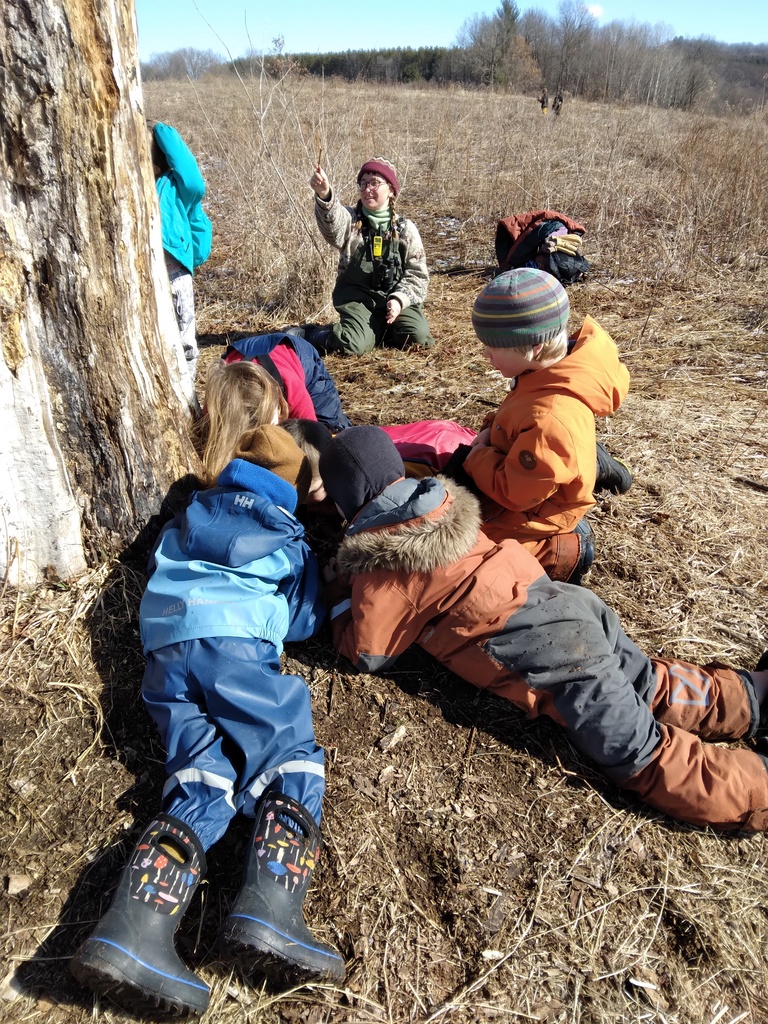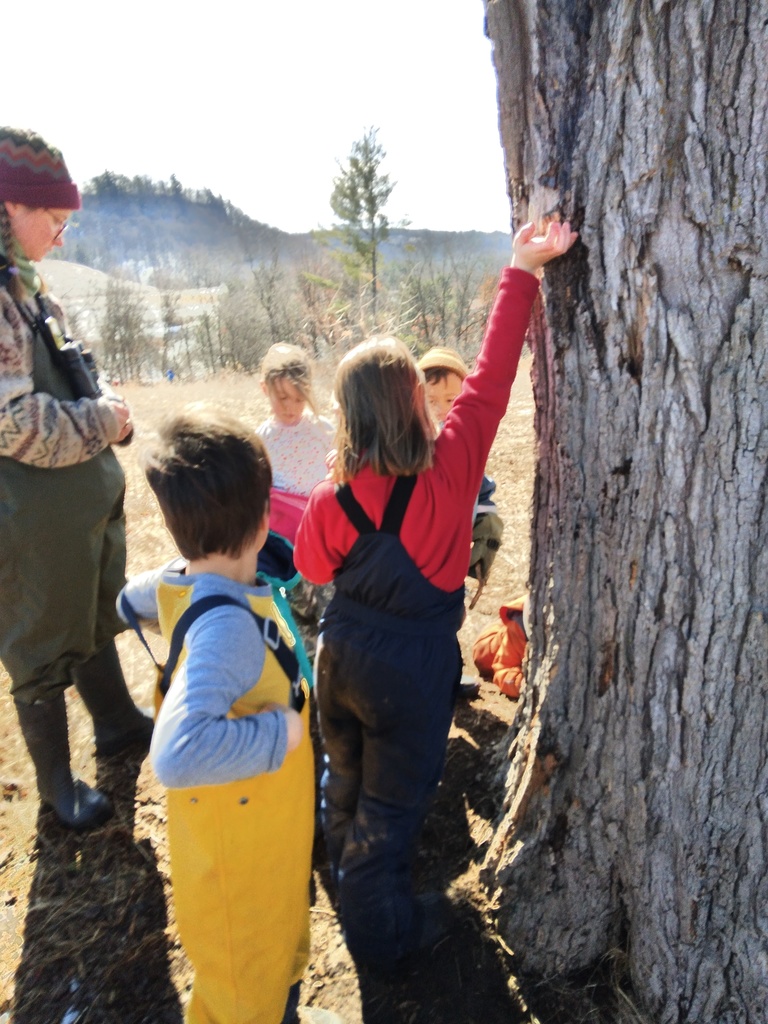 Kickapoo Valley Forest School will be closing at 1:15 today due to the incoming weather system. If your child's dismissal plan is different than usual, please call the KVFS office at 608-625-0565.

The crisp beauty of snowy hikes at KVFS! #forestschool #winter #hiking #kickapoovalleyforestschool #lafargewi #kickapoovalleyreserve #outdooreducation #wintertracking #optoutside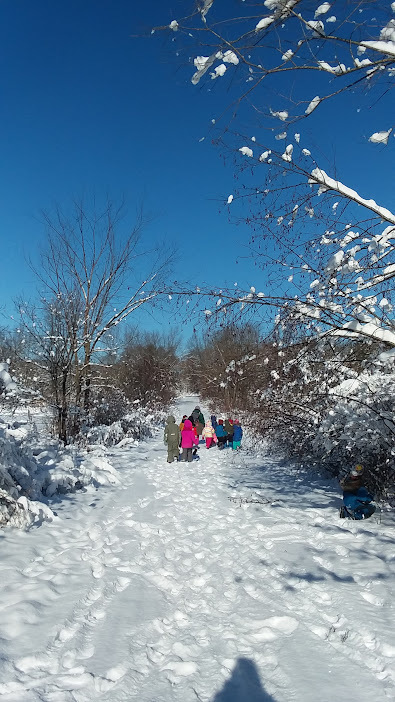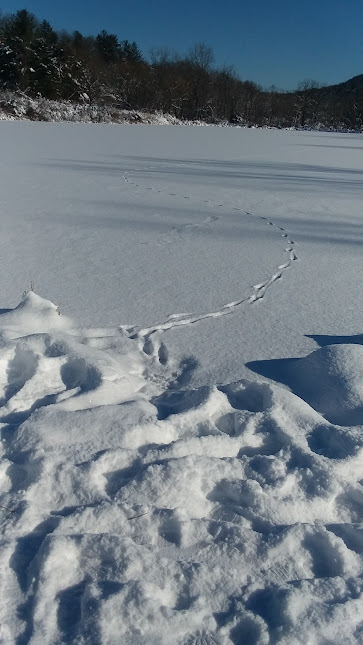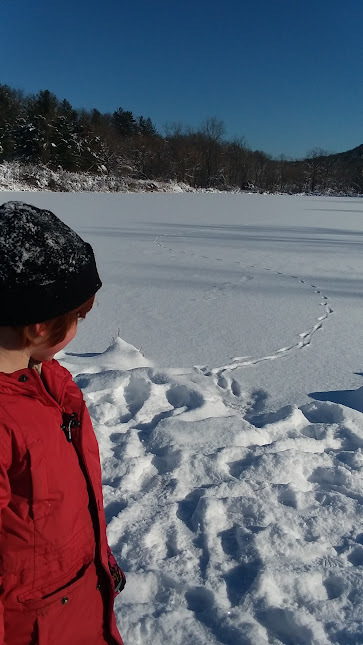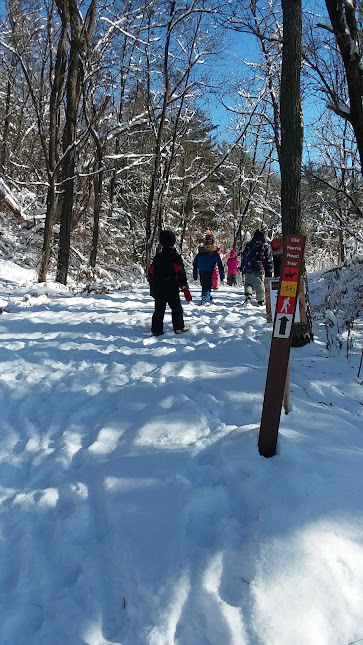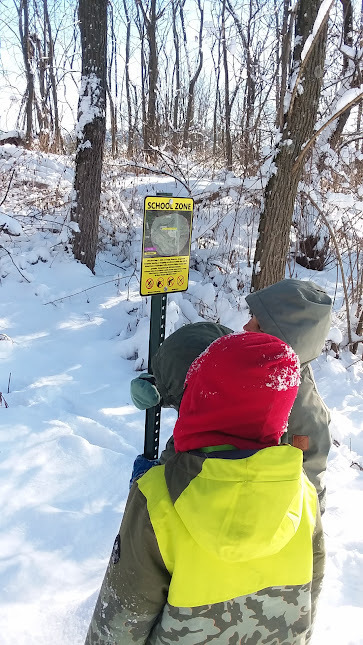 The coziness of extra time spent indoors during the more severe days of winter are beginning to wane. Signs of spring are indeed here. Students have noted the return of the sandhill cranes, geese flying overhead and tiny plants of brightest green unveiled in the melting snow. "You think winter will never end, and then, when you don't expect it, when you have almost forgotten it, warmth comes and a different light." -Wendell Berry #latewinterearlyspring #forestschool #kickapoovalley #lafargewi #publicforestschool #optoutside #outdooreducation #kickapoovalleyforestschool #cozywinter #kvfs #lfsd #kvr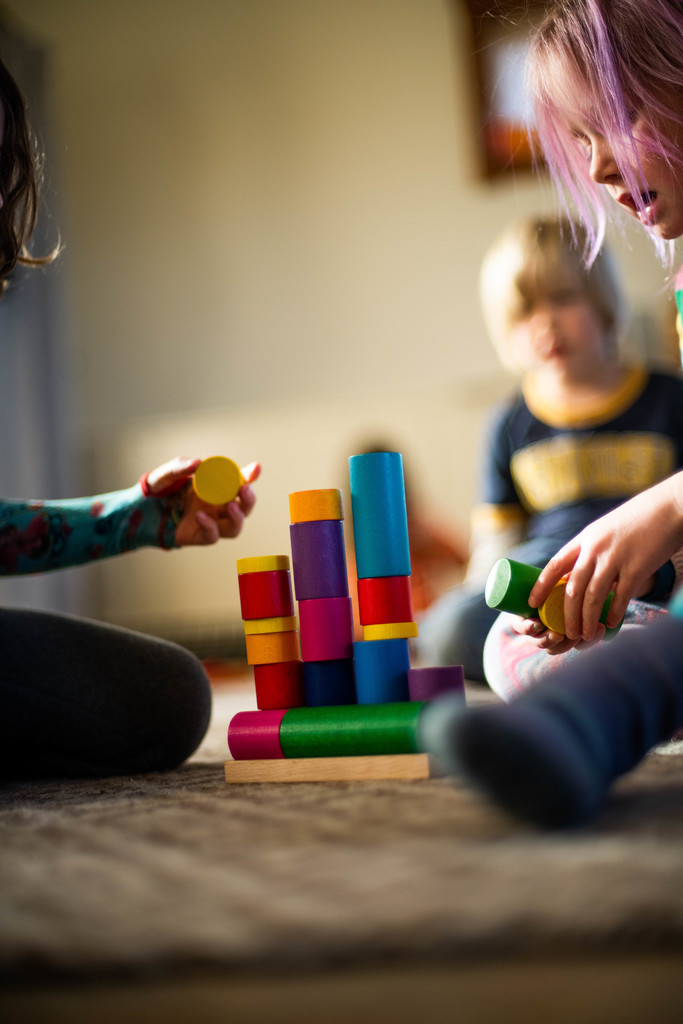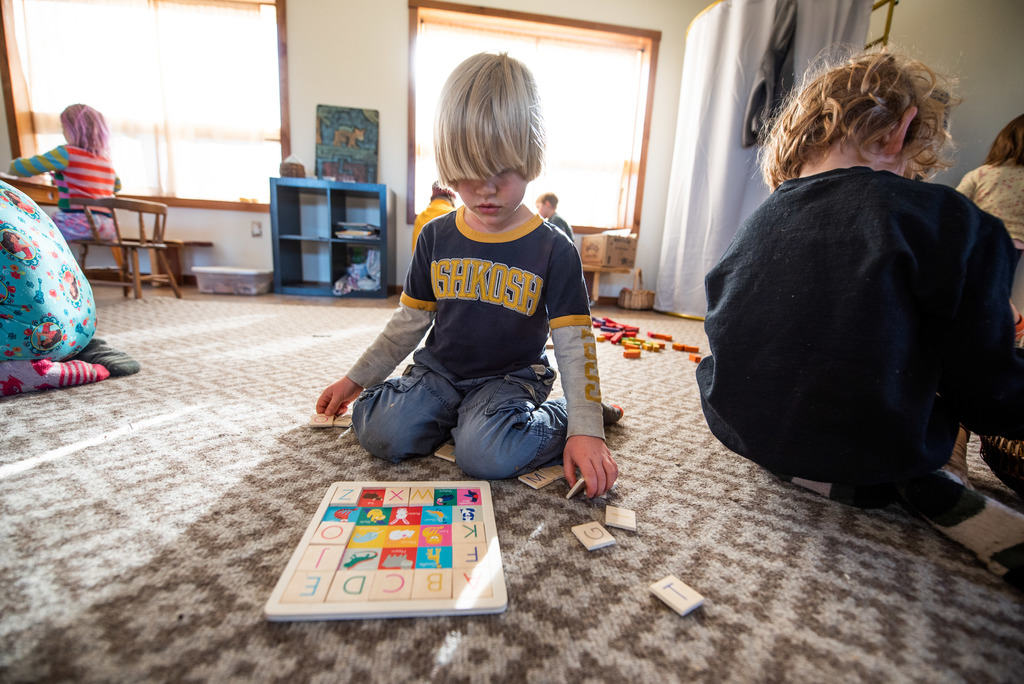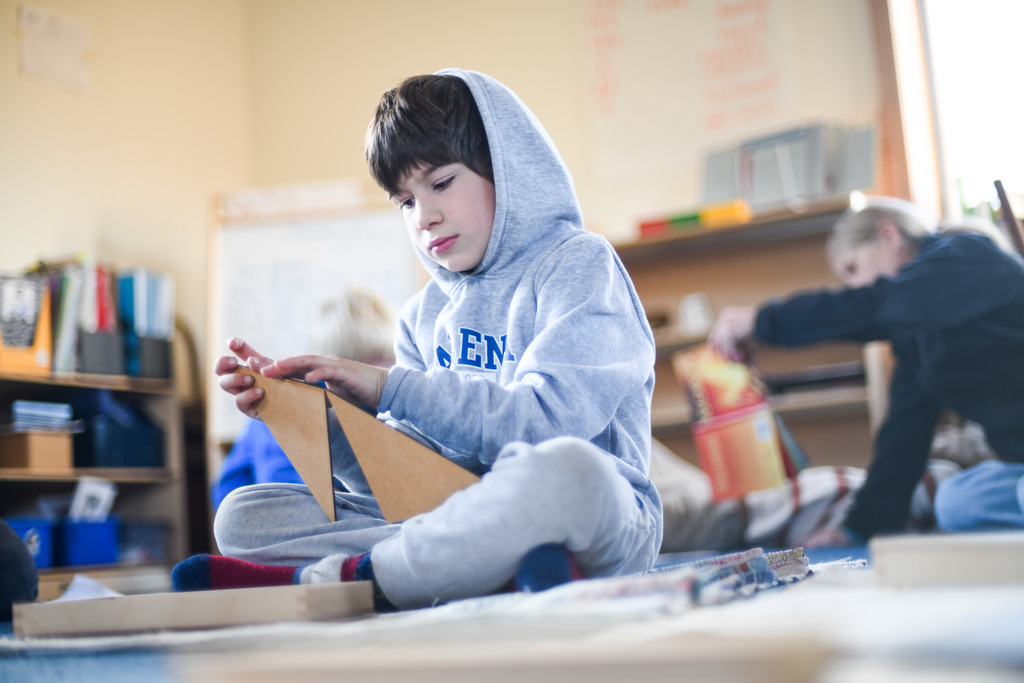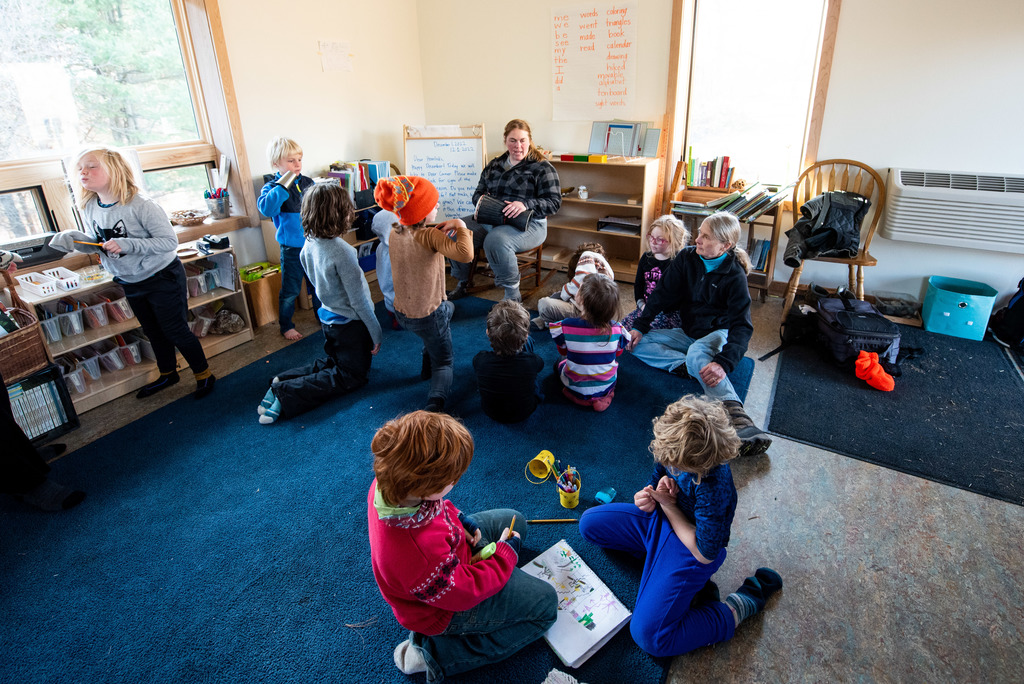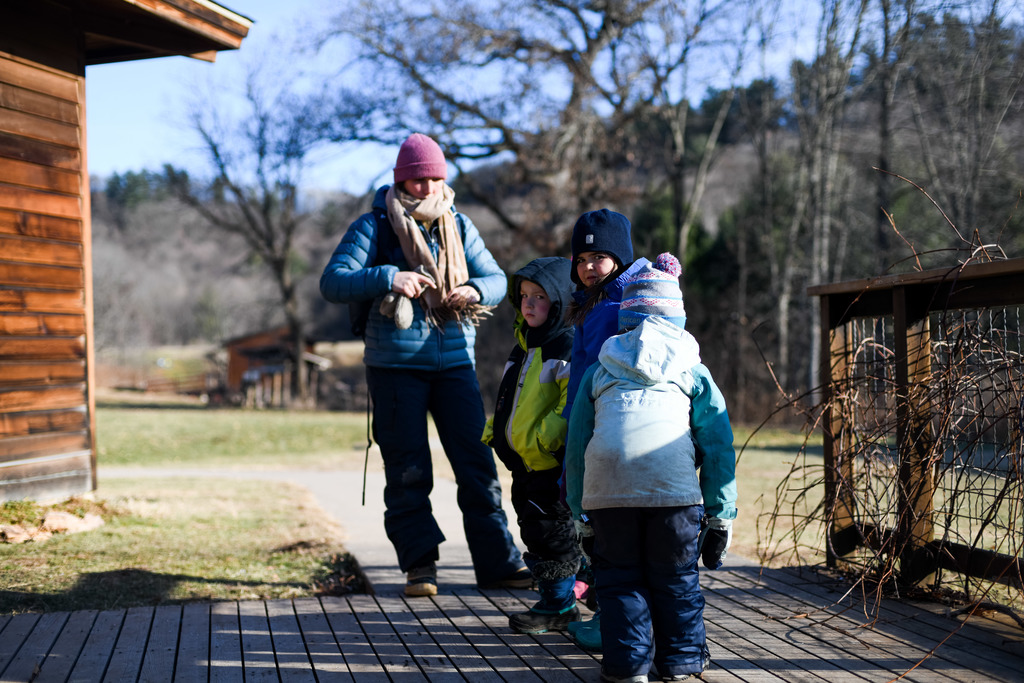 Everyone is welcome to join us at the Kickapoo Valley Reserve for a delicious, organic pancake breakfast prepared by Luke Zahm of the Driftless Cafe. Live musical entertainment featuring David Landeau, the "King of Kids Music," and more! Buy pre-sale tickets at the link below or purchase them in person at the La Farge State Bank.
https://www.kickapoovalleyforestschool.org/o/kvfs/events?id=16481141