Congratulations to Ms. Gustafson for receiving the Wisconsin Association for Environmental Educators, Administrator of the Year Award! KVFS is so lucky to have such a supportive leader as our Superintendent. Post your congratulations below in the comments!

7:30 pm Roundtable link: Join with Google Meet meet.google.com/gyy-zwhf-vkr Join by phone (US) +1 512-592-3156 (PIN: 522513652)

NEW location for our On-site Forest Learning Day On October 17 the On-site Forest Learning Day will take place on the Wintergreen Bluff Trail at the Kickapoo Valley Reserve. Please RSVP to
kvfs@lafarge.k12.wi.us

Check out our October Fall Outreach dates. Email
kvfs@lafarge.k12.wi.us
if you are interested in attending. Our new website will launch on Friday!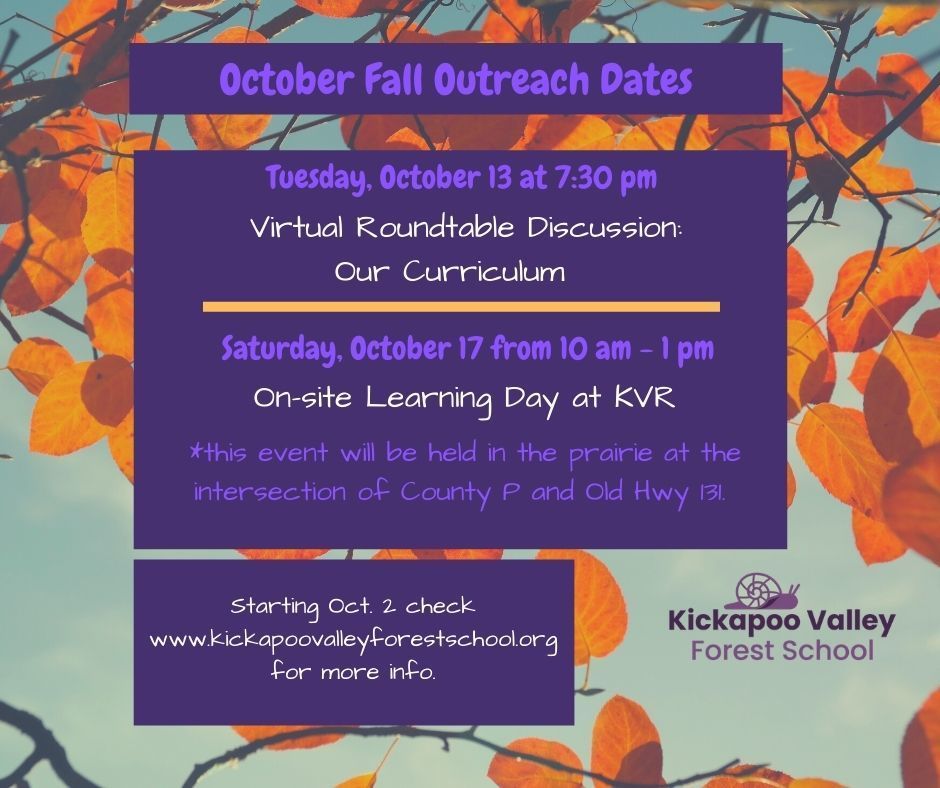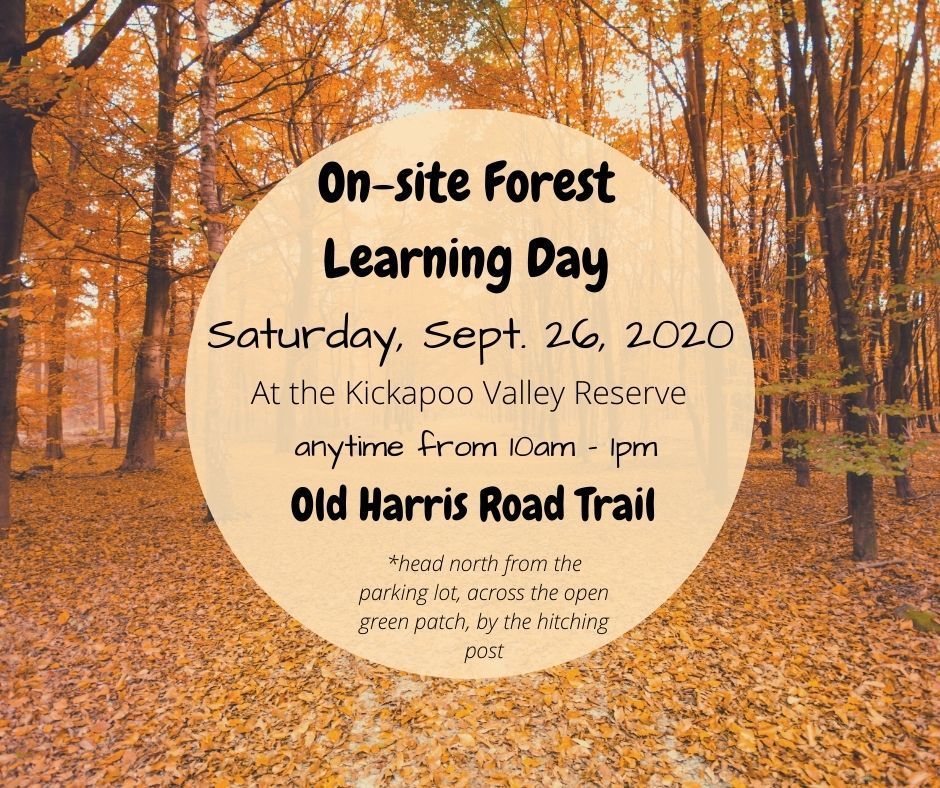 Extra! Extra! Read all about it! The La Crosse Tribune featured Kickapoo Valley Forest School in an article. Read more about the school and our outreach programming (
https://bit.ly/302rjja
) and join on on Sept. 22 for our first roundtable discussion!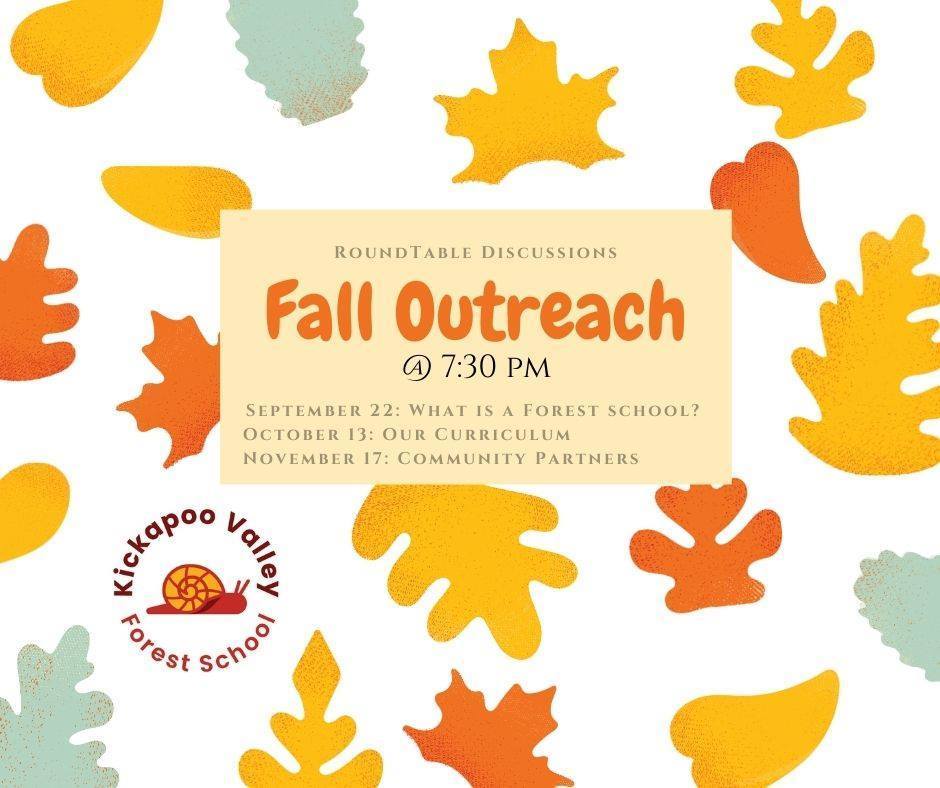 We hope you can join us for our first Roundtable Discussion! We invite you to come to learn more and ask questions about: What is a Forest School? The link to our discussion will be posted here:
https://www.lafarge.k12.wi.us/o/la-farge/page/about--579
We look forward to talking with you more!
KVFS Mission: The Kickapoo Valley Forest School (KVFS) will enrich children's learning with opportunities to connect, explore, and engage through immersion in the natural world.