A break in the rain for a beautiful rainbow was a great way to end our week! These warmer autumn days have been filled with exploration and excitement! #outdoorlearning #lafargewi #forestschool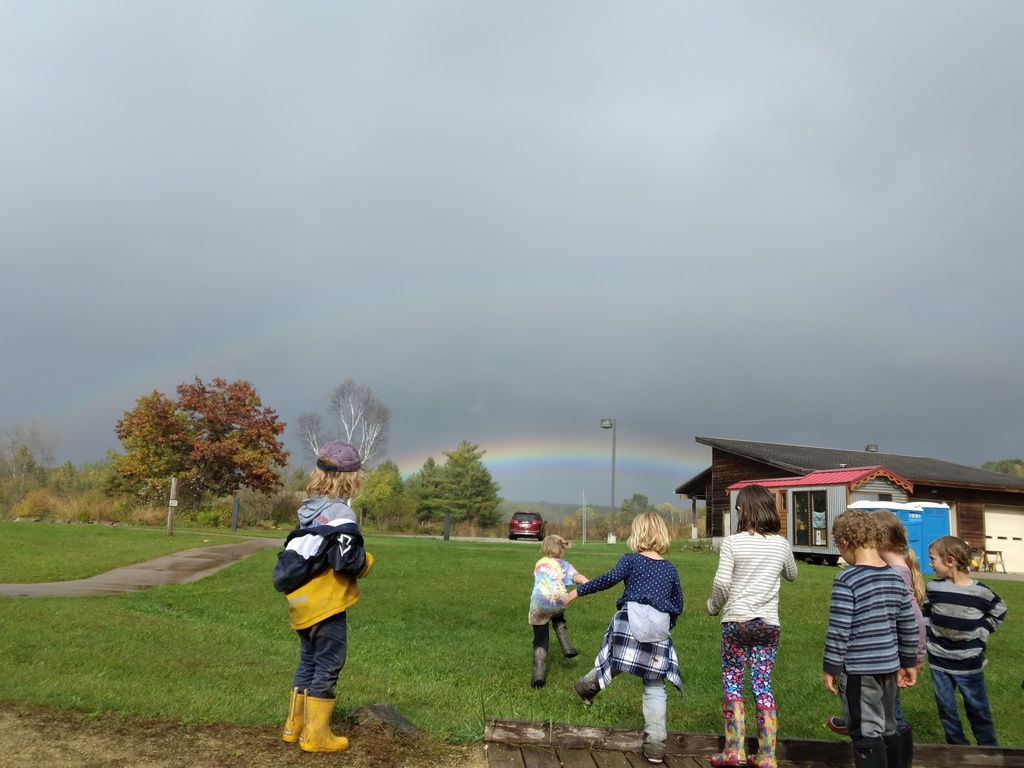 Great Apple Crunch! KVFS of course did it a bit different - and had apple sauce yesterday!!! yum! Made with Apples from the school garden. Read more about the Great Apple Crunch here:
https://cias.wisc.edu/our-events/applecrunch/
#GreatAppleCrunch #WIAppleCrunch #WIF2S #WIFarmtoECE #F2SMonth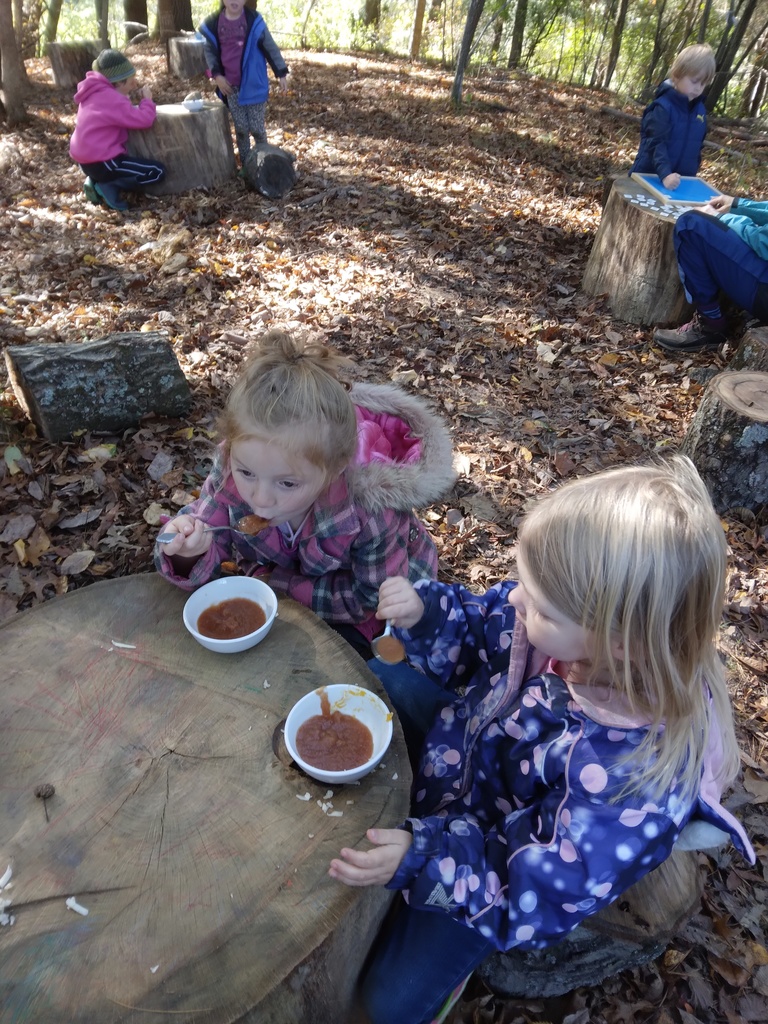 All are welcome!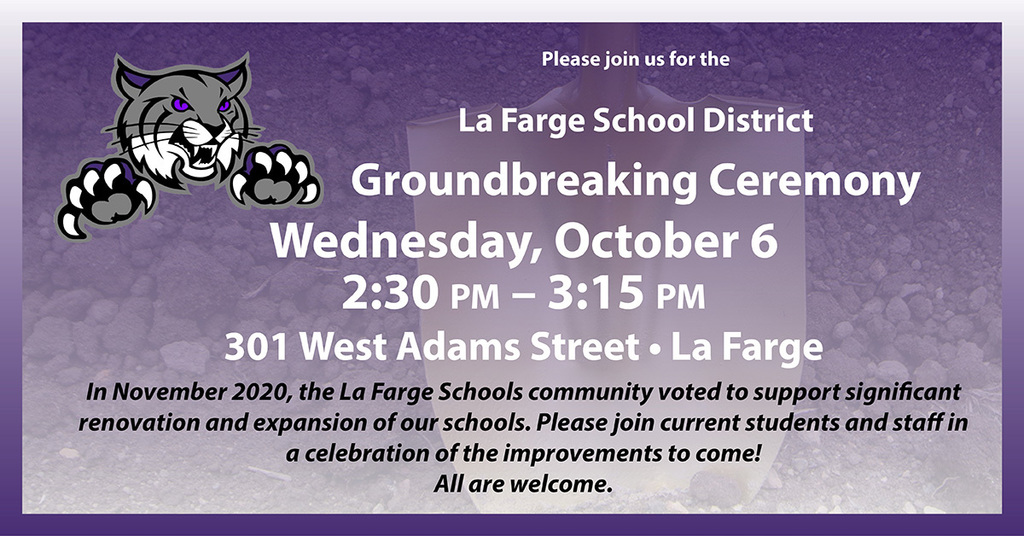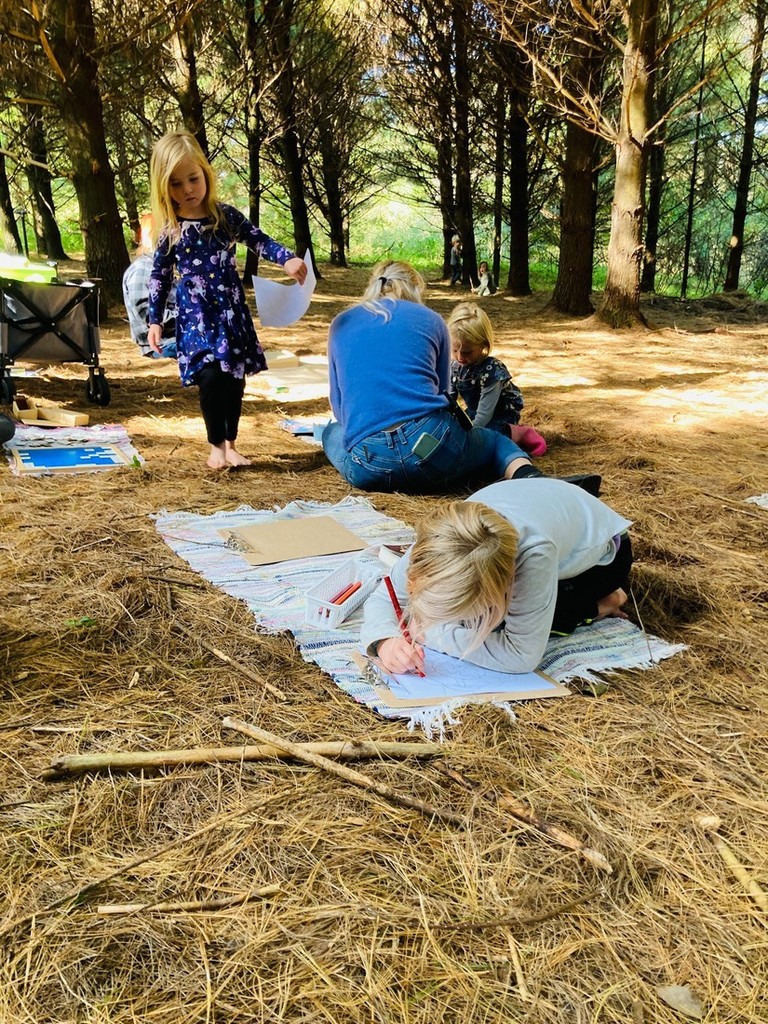 Come join us in the forest! KVFS has student spaces available for the 2021-2022 School Year. What could be better than learning outside with fresh air and sunshine? Fill out an online application today. #kickapoovalleyforestschool #lafargewi #learningoutside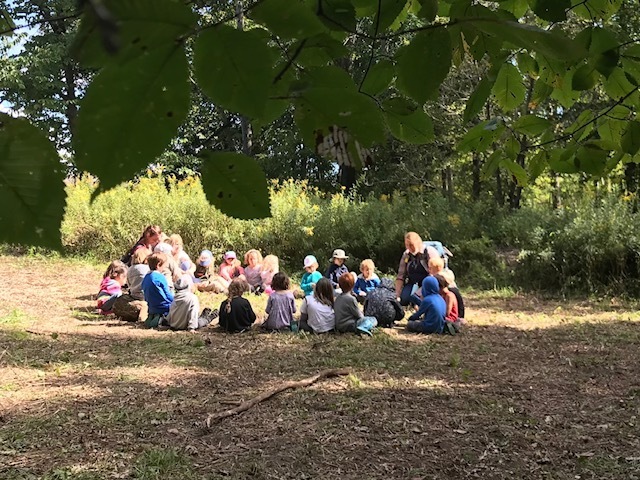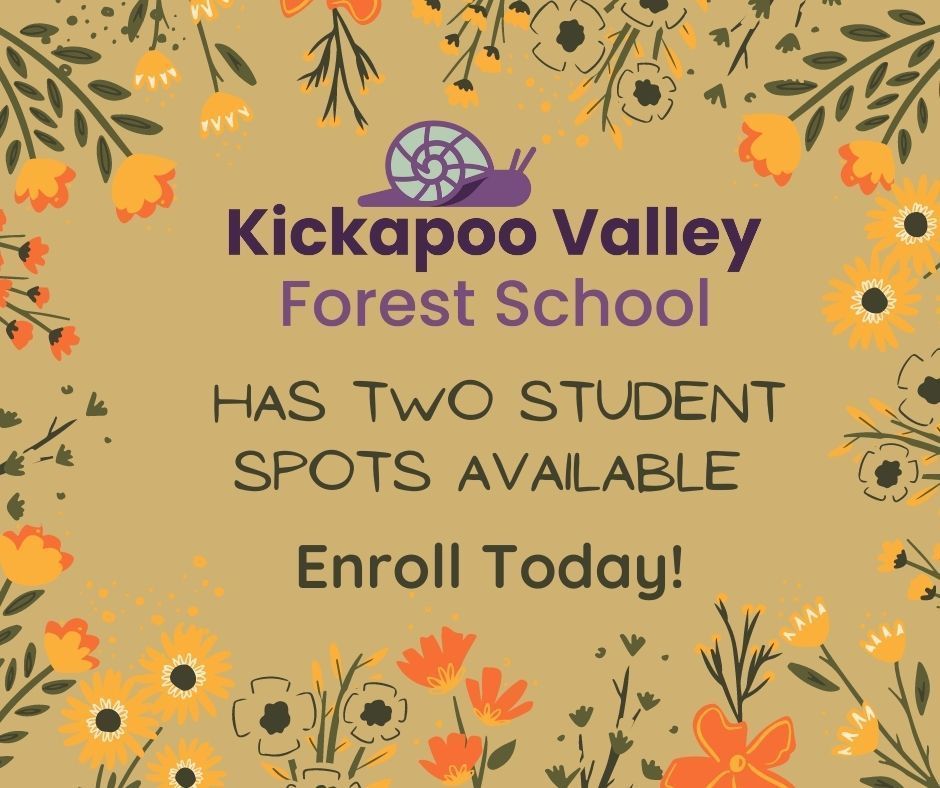 The La Farge School District's woodworking class, led by Mr. Fowell, built cubbies for the Forest School this past spring. This past week, they were finished and are now on their way to the KVFS classroom at the Kickapoo Valley Reserve. Thanks to LFSD's woodworking students and Mr. Fowell! These cubbies will soon hold the boots, backpacks, raincoats, and lunchboxes of our 32 incoming 4K & 5K students!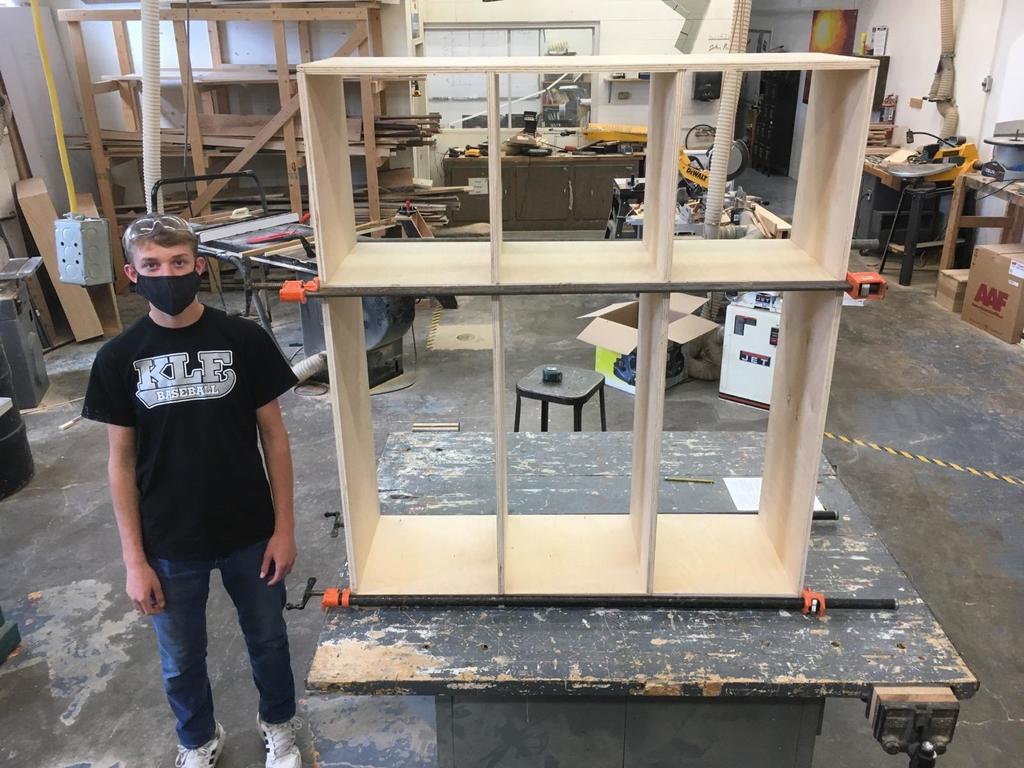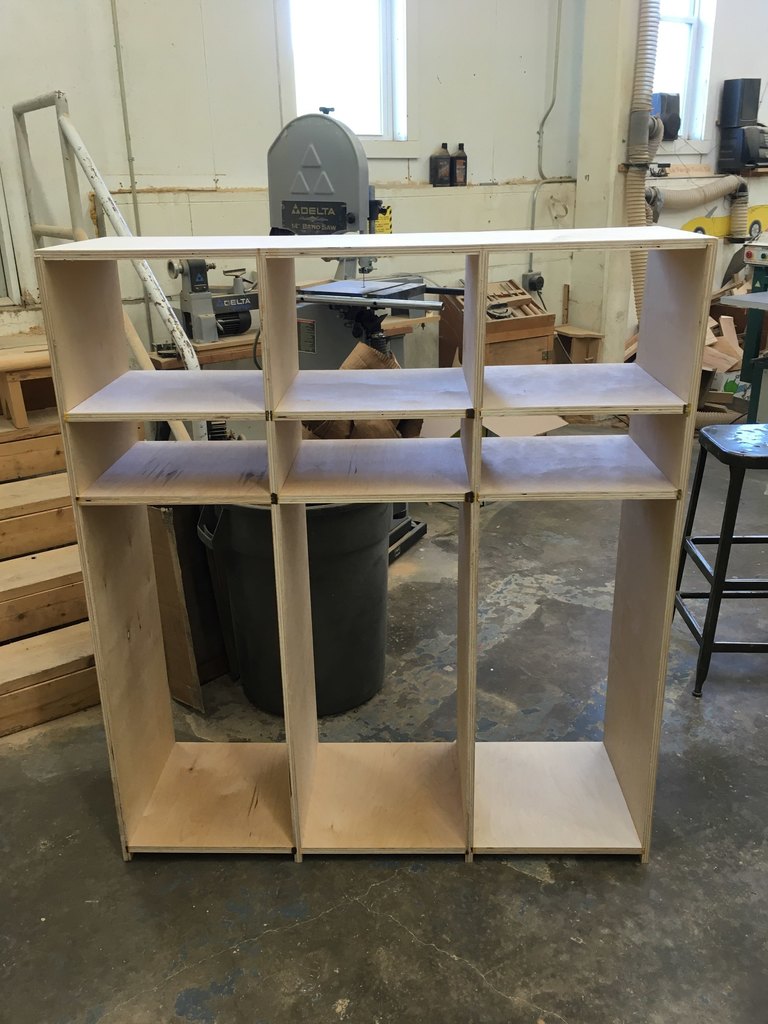 Join KVFS this Saturday, March 27th Come play in the mud with us, anytime between 10am until 1pm Bring your boots and look for signs starting at the Visitor Center. #kickapoovalleyforestschool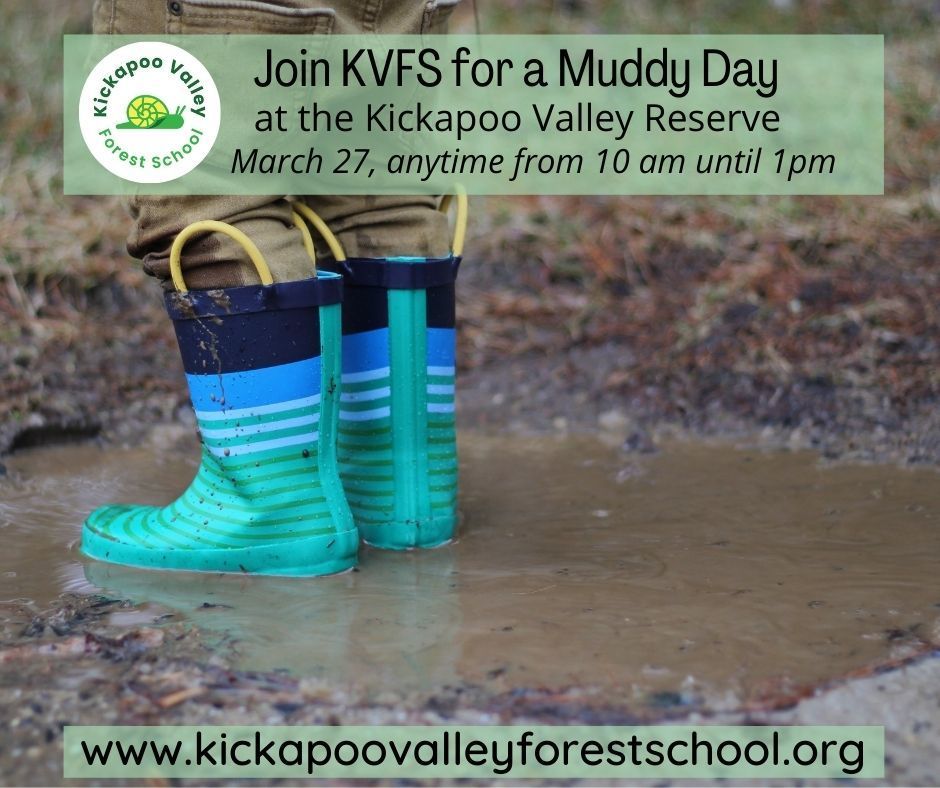 KVFS has a few student spaces remaining for the 2021-2022 school year. Check out
www.kickapoovalleyforestschool.org
for more information. Please share this post with your friends! #kickapoovalleyforestschool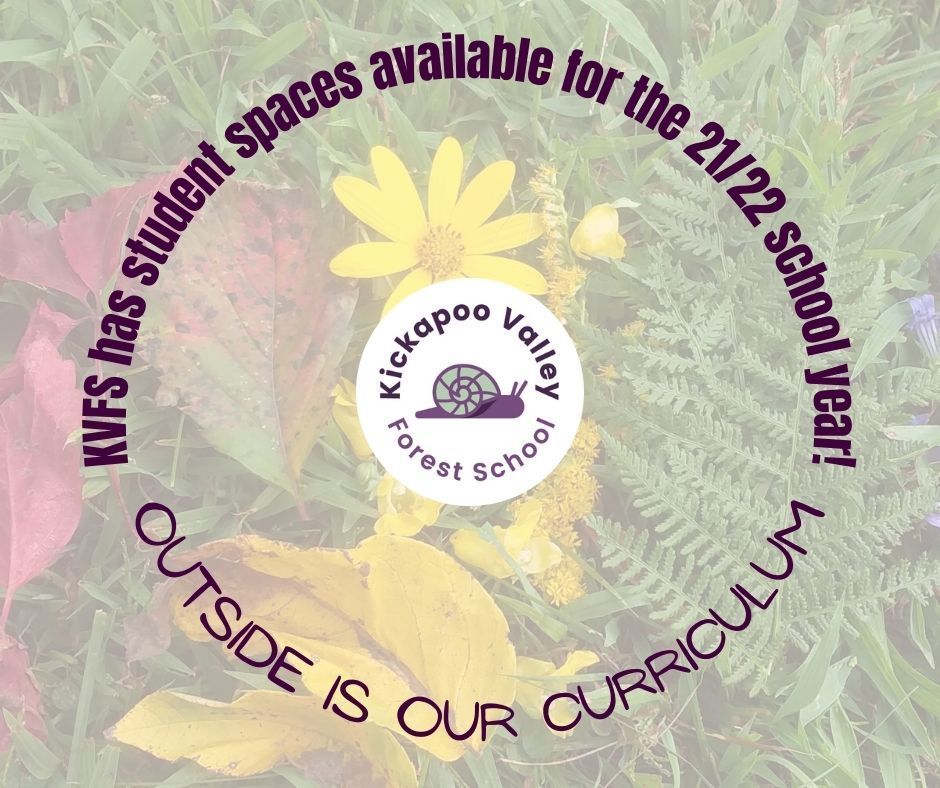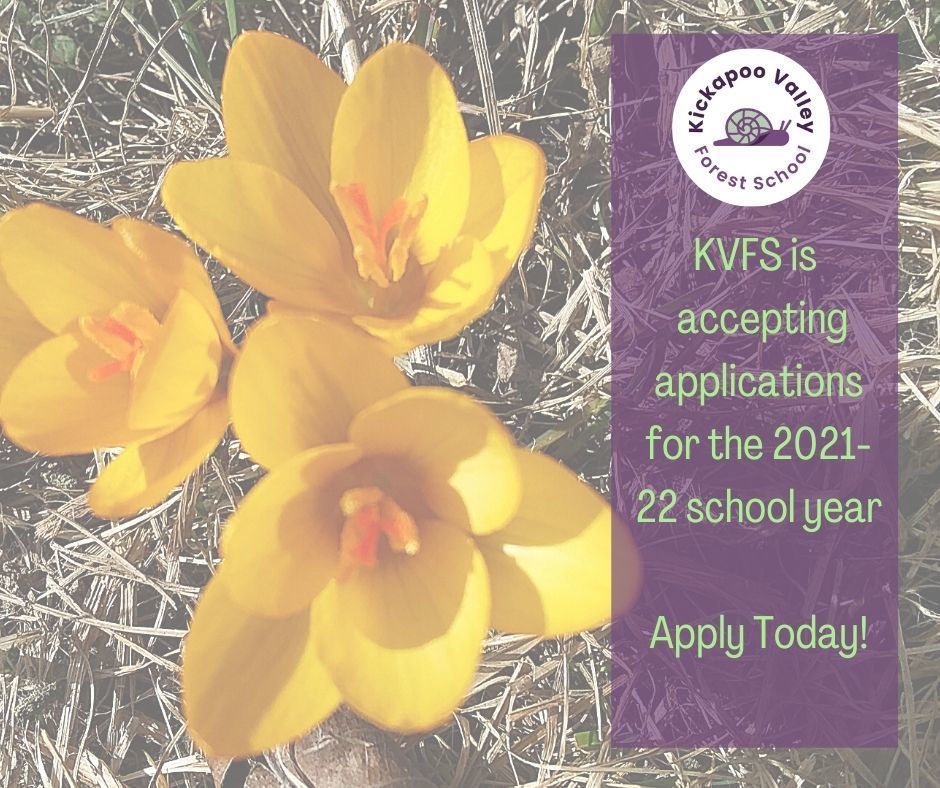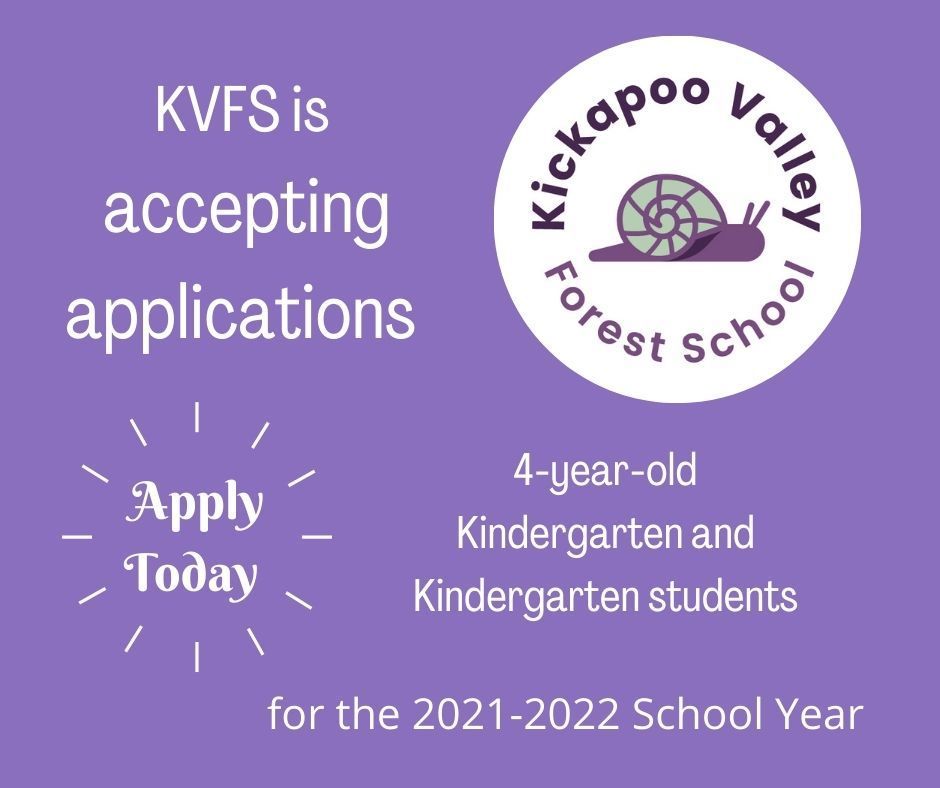 Please join the KVFS Leadership Team for a discussion about enrollment and all things KVFS. We are offering two options either on Feb. 9 or Feb. 13. The meeting can be accessed here: meet.google.com/tpu-txkf-wiz Or dial: (US) +1 435-562-1534 PIN: 552 494 852#


Join us for a Virtual Roundtable Discussion on: A Day at Forest School. Come to learn more and ask questions about engaging ways the school will integrate learning thorough play and exploration in nature.

Join us this winter for one or more of these events!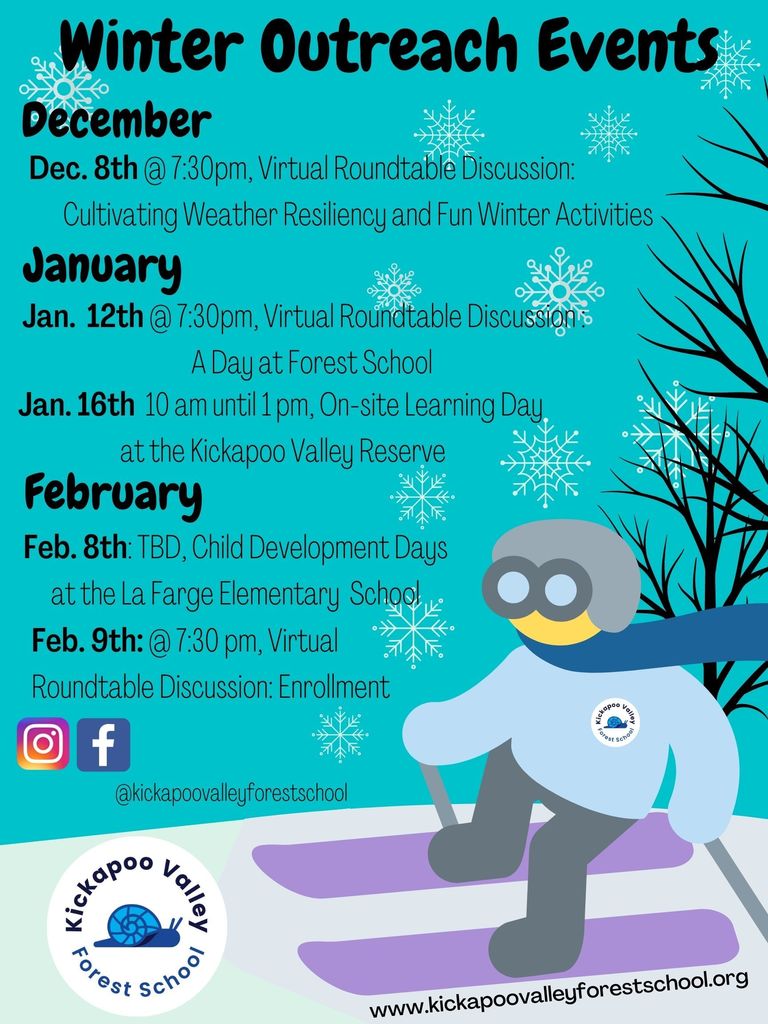 Join us on Nov. 14 at our next On-site Forest Learning Day. Come and enjoy a campfire, songs and stories. We would love to answer any of your school related questions. We will be outside at the Kickapoo Valley Reserve Visitor Center from 10am until 1pm. All ages welcome.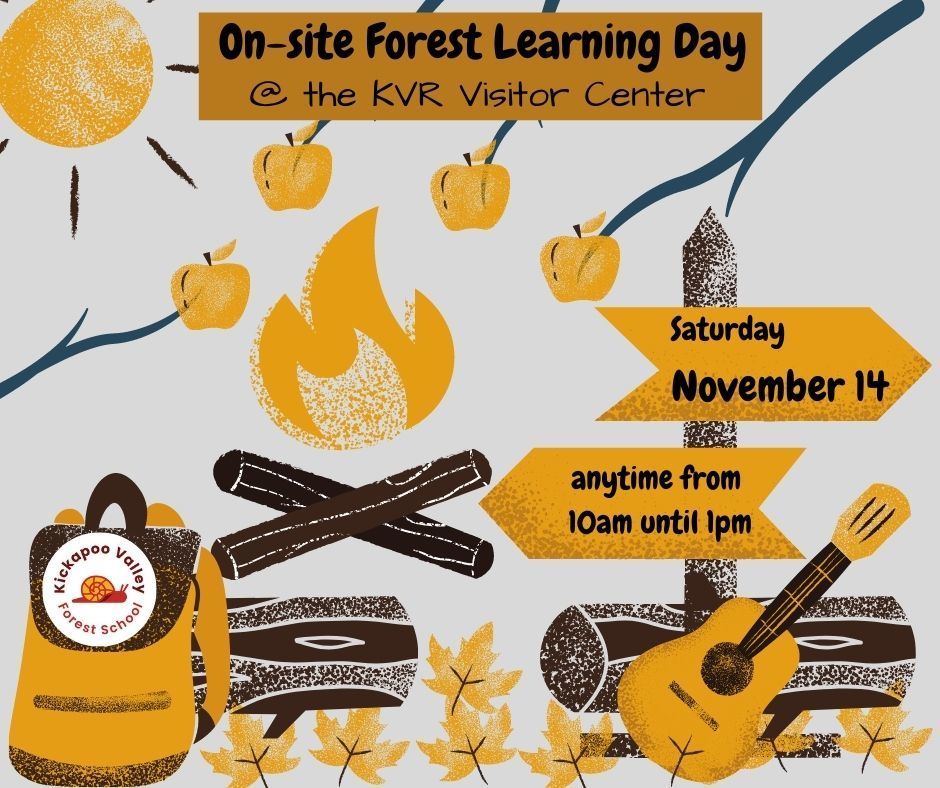 Congratulations to Ms. Gustafson for receiving the Wisconsin Association for Environmental Educators, Administrator of the Year Award! KVFS is so lucky to have such a supportive leader as our Superintendent. Post your congratulations below in the comments!

7:30 pm Roundtable link: Join with Google Meet meet.google.com/gyy-zwhf-vkr Join by phone (US) +1 512-592-3156 (PIN: 522513652)

NEW location for our On-site Forest Learning Day On October 17 the On-site Forest Learning Day will take place on the Wintergreen Bluff Trail at the Kickapoo Valley Reserve. Please RSVP to
kvfs@lafarge.k12.wi.us

Check out our October Fall Outreach dates. Email
kvfs@lafarge.k12.wi.us
if you are interested in attending. Our new website will launch on Friday!