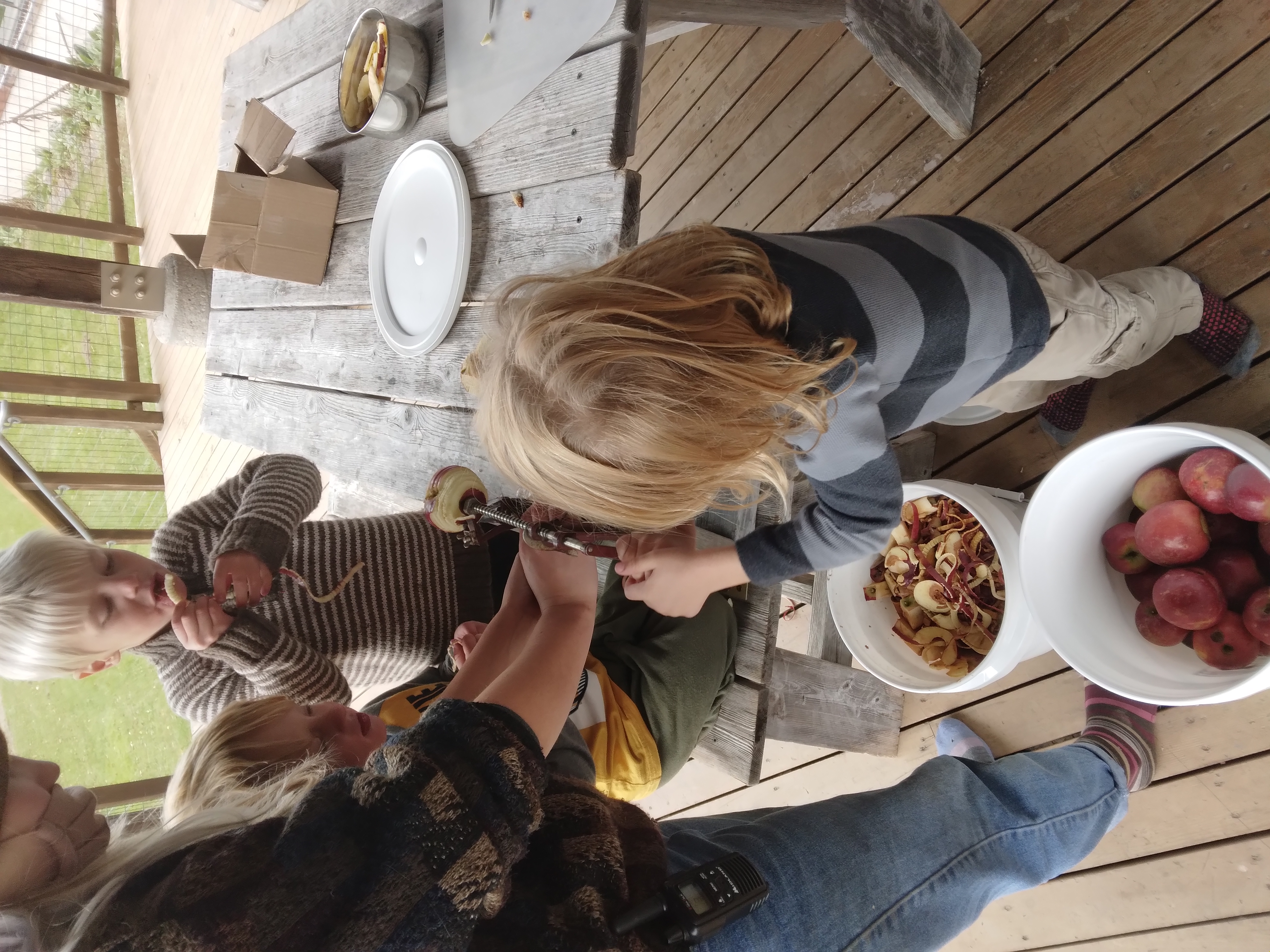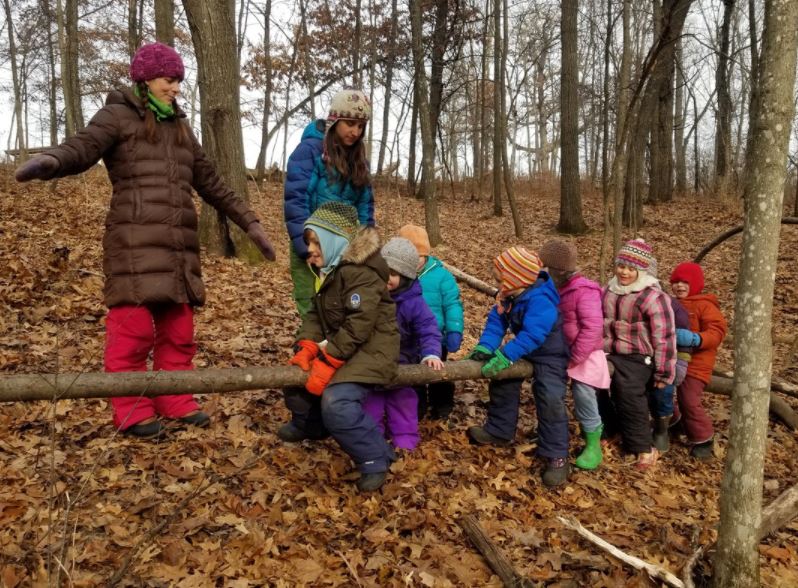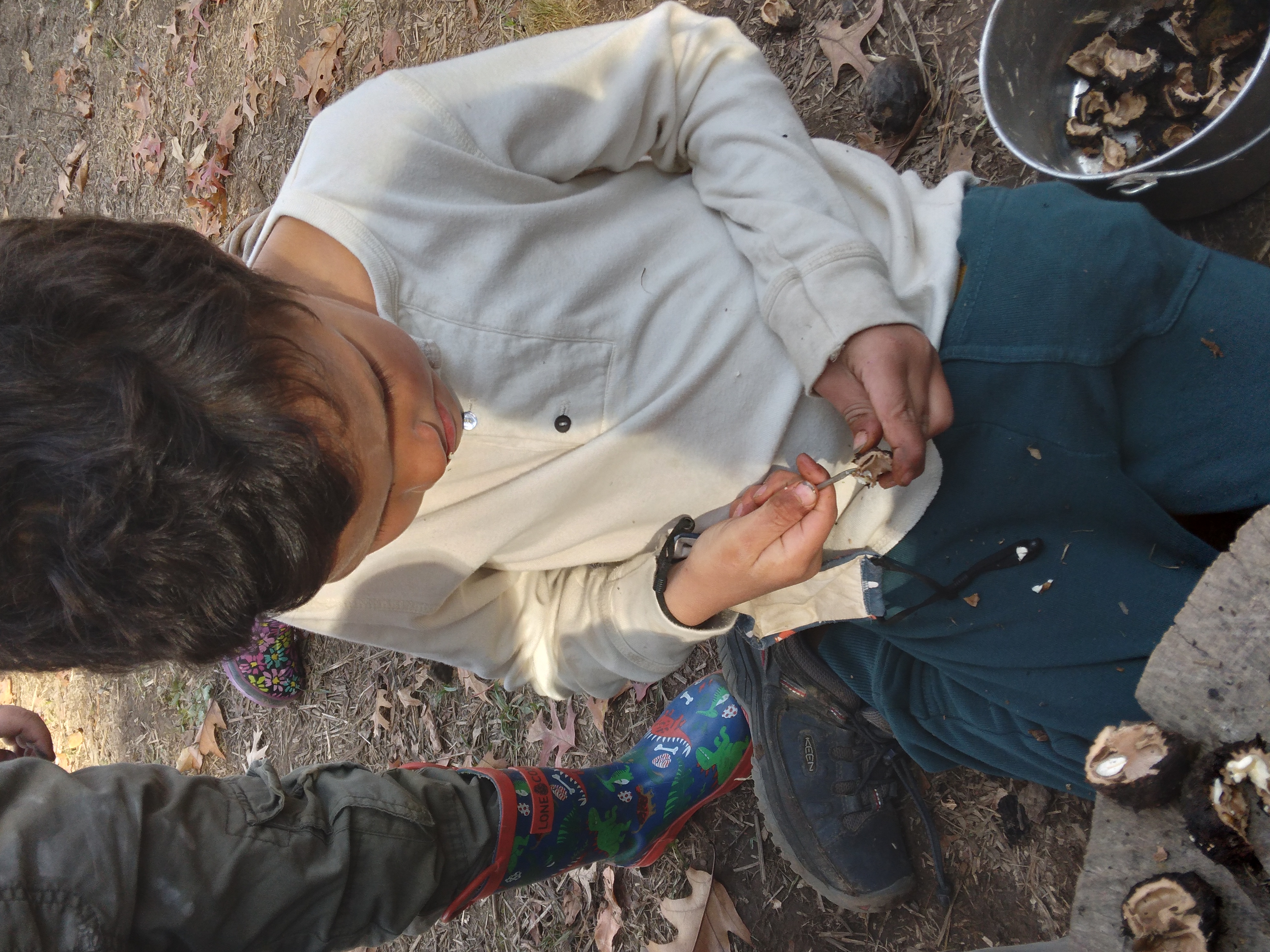 The KVFS Skills Booklet outlines the skills we hope our young students will gain. These skills are organized into sections called Care of Self, Care of the Environment, Grace and Courtesy, and Adventure. We offer children the materials, time and freedom to practice certain skills as they are drawn to them and as opportunities arise during the day.
We help the students assess and take appropriate risk, and we scaffold support for their skills so they are able to reach proficiency and confidence. Examples of such skills include: holding a door for someone, pouring water, tying one's shoes, solving social conflicts, climbing a tree, preparing food over a fire, and holding an insect without hurting it.
For example, students will gain experience in the Wisconsin Model for Early Learning Standards Developmental Domain III Language Development and Communication as they sing songs, listen to and tell oral stories, listen to and read storybooks, and are given rich opportunities to play in nature.